Since Texas State Representative Kleinschmidt has resigned his seat, there will be a special election for House District 17. This district includes Bastrop, Caldwell, Gonzales, Karnes, and Lee Counties.
Farm and Ranch Freedom Alliance is proud to endorse Linda Curtis in this election.
Linda has an impressive track record of fighting for the interests of regular Texans, bringing people from rural and urban communities together for important causes. She played a significant role in the successful effort to stop the Trans-Texas Corridor from taking farmers' land to build an expensive toll road for the benefit of a foreign corporation. She has consistently spoken up for local taxpayers and small businesses, standing up to big business interests. Most recently, she is the leading voice for protecting precious water resources in District 17. Without water, local agriculture, and ultimately the local economy, is dead.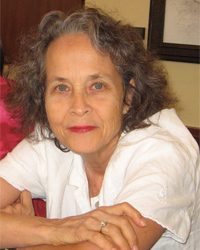 For more information on Linda Curtis, her position on issues, and details about voting in the special election, visit her website at www.lindacurtis.org
If you live in Bastrop, Caldwell, Gonzales, Karnes, or Lee Counties, please take the time to vote in this special election! Early voting is available today (Friday), and the election will be held next Tuesday, January 6. You can find early voting locations here.
Wherever you live in Texas, please help spread the word by sharing the link to this web page: https://farmandranchfreedom.org/linda-curtis-endorsement
In a special election such as this one, voter turnout will be low and every vote will be important!
If you wish to make a donation to support Linda's campaign, please donate to her directly at
www.lindacurtis.org