Published February 25, 2021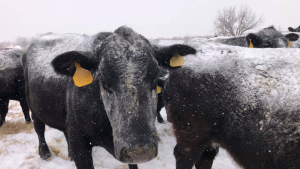 FARFA is part of a team that is raising funds and organizing distribution of those funds to Texas farmers impacted by the recent deep freeze. The team includes Texas Organic Farmers & Gardeners Association, Central Texas Young Farmers Coalition, and several other farm-related organizations.
We are finalizing the application and distribution process and will provide a link to the application very soon.
In addition, the Texas Department of Agriculture's Star Fund gathers funds from private donations to provide disaster relief for farmers. Although the Fund will not compensate for losses, it can help with expenses relating to repair or replacement of items necessary for agricultural operations. Go to the Star Fund webpage for instructions on applying.
Long-time FARFA ally Foodshed Investors is surveying Texas producers to assess the financial needs as a result of the storm. Information gathered through this survey will assist the organization in directing producers to the most appropriate funding sources, whether that be donated funds, micro loans, or (as in the case of those with greatest need) federal support.…