Have you submitted your comment telling USDA not to mandate unnecessary, expensive electronic ID for cattle? You have until midnight TONIGHT, Monday, October 5, to speak up for small farmers and ranchers!
FARFA has submitted comments, pointing out the problems with the program as well as the legal flaws in how the agency has acted. Read FARFA's comments to the USDA HERE.
You can submit comments to USDA online HERE.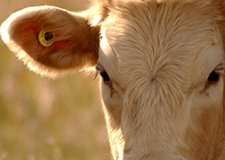 If you don't have much time, you can simply write a comment that says, "My name is ____ and I am a _______ [farmer, rancher, concerned citizen, however you want to describe yourself]. I urge the agency not to proceed with its plan to allow only RFID tags as "official identification" for cattle. I support the comments submitted by the Farm and Ranch Freedom Alliance."
If you have time, writing your own personalized comment will have a greater impact! Add even just 2-3 sentences about how the issue impacts you: 
If you are a cattle producer, talk about the difficulties that electronic ID would pose for you – both the tags and the system as a whole (the readers, etc). 
…