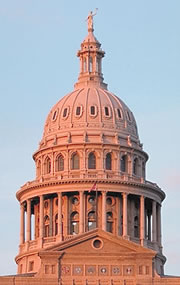 The 2017 Texas legislative session is in full swing, and FARFA is busy trying to pass good bills and kill bad ones!  Check out the summaries of our top-priority bills, including water bills that will affect the future of every Texan.
Priority Bills to Pass
Young Farmers & Military Veterans: SB 330/ HB 950 would allow young, beginning farmers and veterans going into farming to qualify for agricultural valuation with reduced property taxes in their first year of farming, instead of waiting for five years under the current law. Over a third of all farmers are over age 65, making it vital to remove barriers to young farmers entering this career path. Read more and take action here.
Raw Milk: Licensed farmers can legally sell raw milk in Texas, but sales are limited to on-the-farm. This marketing restriction does not increase the safety of the product, but rather places unnecessary burdens on farmers and consumers. HB 57 would allow sales of raw milk at farmers' markets, as well as allow farmers to deliver. Read more and take action here.
Homemade Foods: Prior to 2011, it was illegal for anyone to sell food that they prepared in their homes. In 2011 and 2013, the Texas Legislature adopted and then broadened a "cottage food law" legalizing the sale of specific non-potentially hazardous foods, at specific locations, directly to consumers. While the cottage food law was an important breakthrough, its restrictions limit the law's usefulness for many farmers and food producers. HB 1926 would allow the sale of more types of foods at more locations, including canned and fermented vegetables sold both directly and wholesale. Read more and take action here.
Fair Property Taxes for Small Farmers: HB 231/ SB 700 would make it easier for small farmers, urban farmers, and those growing fruits and vegetables using sustainable methods, to qualify for "agricultural valuation," significantly reducing their property taxes.  Read more and take action here.
Ombudsman: Texas farmers and small-scale food producers must navigate a convoluted regulatory landscape to legally operate their businesses. Confusion over ambiguous regulations and unintentional violations of regulations impose significant costs.  SB 656, by Senator Judith Zaffirini, and HB 3798, by Roberto Alonzo, would support these producers by creating an agriculture and rural ombudsman office within the Texas Economic Development and Tourism Department of the Governor's Office.  Read more and take action here.
Priority Bills to Stop
Local Control of Agriculture: SB 1172/HB 2758 would prevent cities and counties from regulating any seed "in any manner, including planting seed or cultivating plants grown from seed." The language about "cultivating" means that it's not just about the seeds themselves, but the things the farmers use to grow the plants – including fertilizers, pesticides, and herbicides that can kill other crops, crash bee populations, and harm human health. Local elected representatives need to retain their ability to protect their farmers and communities! Learn more and take action here.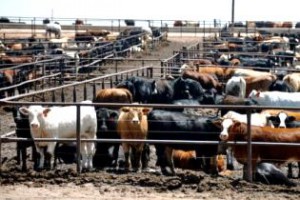 Shielding Feedlots From View: HB 1643: It's already illegal to fly a drone to capture images of private property without the owner's permission. But Big Agribusiness wants special protection, presumably to try to hide the terrible conditions – both for the animals and the environment – that are in their facilities. They want to classify "confined animal feeding operations" or CAFOs (more generically known as feedlots) as "critical infrastructure," putting them in the same category as power plants and dams. That means that instead of a Class C misdemeanor for flying over it with a drone, it would be a Class B – or even Class A – misdemeanor, with possible jail time. Reclassifying CAFOs as critical infrastructure would also make it illegal for even researchers and professors to use drones to capture images of their activities for academic purposes. Read FARFA Executive Director Judith McGeary's emailed letter to members of the House Committee on Homeland Security and Public Safety about why they should vote "no" on this bill.
Regulation of Beekeepers: HB 1293, proposed by the Texas Beekeepers Association (TBA), would have provided the Chief Apiary Inspector extensive new powers under Chapter 131 of the Agriculture Code. While there is general consensus that Chapter 131 needs to be amended, this approach would have created significant new problems. FARFA, together with Save Texas Beekeepers, worked with the TBA to address the problems with the bill, and ultimately TBA agreed to withdraw the bill so that we can continue to work towards a better solution over the interim.
Other Good Bills
School Lunches: SB 60, by Senator Judith Zaffirini, would allow school districts and other government entities to pay up to 7% more for food produced within the state of Texas. Farm to School programs, in which locally grown food is used in school meals, is popular throughout Texas, but many districts aren't participating because procurement rules generally require them to go with the lowest bidder.  SB 60 does not mandate any action by the schools, but merely gives them greater flexibility in choosing whether to buy locally grown food. Promoting farm-to-school programs has multiple benefits:
Increases student consumption

of fruits and vegetables.
Helps the economy. In one study, it was found that every $1 spent on school food encourages an additional $.86 of spending among suppliers and households. The study examined the effect of spending just 7 cents per meal on locally grown foods, similar to the range of what would be allowed under SB 60.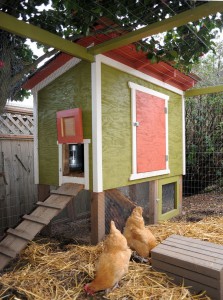 Backyard Poultry: SB 1620, by Senator Van Taylor, would address the problem of cities banning backyard chickens simply because they don't want agricultural animals in a residential area. SB 1620 removes prohibitions on residents raising six or fewer backyard chickens. The bill does allow the cities to adopt reasonable ordinances to prevent the chickens from becoming a nuisance, such as prohibiting roosters or requiring a minimum distance between a chicken coop and a residential structure. This strikes a reasonable balance between individual rights and local control. FARFA testified in favor of the bill at its Senate Committee hearing on March 29, and the bill is now headed for the Senate floor.
Feral Hogs & Poison: The Texas Department of Agriculture has approved the use of a warfarin-based pesticide to be used to kill feral hogs. Warfarin is a toxin that causes hemorrhaging. There are strict warnings against handling the carcass of an animal that has eaten warfarin – and it would be very dangerous for human consumption – yet the hogs could travel a significant distance in the week (or even weeks) it takes them to die after eating the poison. This threatens our waterways (since the hogs are likely to seek out streams when they become sick), hunters, and even farmers and landowners who will have to deal with the poisoned carcasses. HB 3451/SB 1454 prevents TDA from approving warfarin or any other lethal pesticide for feral hog control until an independent scientific study is conducted that addresses issues such as the economic consequences to hunters and farmers, and the environmental consequences.
Protecting Bees: HB 1535, by Rep. Jessica Farrar, would prohibit the use of neonicotinoids, the major class of bee-killing pesticides, from being used on public road rights-of-way. FARFA testified in favor of the bill at its House Committee hearing on March 29, and we are waiting to see if the Committee will move it forward.  HB 2600, also by Rep. Farrar, would establish a Bee Pollinator Goals Task Force to develop and report on statewide pollinator goals.
Eminent Domain: Many eminent domain bills have been filed this session, seeking various reforms to the current problems faced by landowners when an entity with condemnation powers wants their property. Four bills are scheduled for a Committee hearing on Monday, April 3, and FARFA supports all of them.
SB 740, by Sen. Lois Kolkhorst, addresses five important issues:
Reimburses a property owner for expenses if the owner successfully sues on a low-ball offer (i.e. the condemnor offered less than 80% of what the jury finds to be the fair market value of the property);
Requires condemning entities to provide appraisal reports at least 3 days before the hearing (as is already required of property owners);
Requires certain information to be contained in the offer to allow property owners to better understand the impact of the project;
Requires nongovernmental condemners to post a bond in the amount of the property owner's award, pay the award or deposit the award with the court prior to appealing a court judgement; and
Relieves the original property owner of liability for property taxes once the condemning entity takes possession of property, which sometimes happens before the actual title transfer.
SB 626, Sen. Charles Schwertner, requires a condemning entity that makes an offer using eminent domain authority to make a second, separate offer if the entity wants to acquire other property from the same landowner for a project not relating to public use or carrying eminent domain authority. That way, the property owner understands that the entity does not have condemnation authority to force the owner to sell the additional property.
SB 627, by Sen. Schwertner, provides a property owner, via the Landowner's Bill of Rights and a Survey Permission Form, information of their rights relating to the survey of property by an entity with eminent domain authority.
SB 628, by Sen. Schwertner, makes it easier for a prior property owner to repurchase property from a condemning entity. Currently, Texas law allows a person whose property was acquired through eminent domain the right to repurchase their property if the condemning entity fails to make "actual progress" toward the public use for which the property was taken within 10 years. This bill requires a condemning entity to complete more actions to demonstrate "actual progress" and narrows the list of development actions that define "actual progress."
There are quite a few additional eminent domain reform bills: SB 555, SB 741, and SB 742 by Sen. Lois Kolkhorst, HB 2684 by Rep. DeWayne Burns, HB 2694 by Rep. Kyle Kacal, HB 2556 and 3441 by Rep. Justin Holland, HB 3687 by Rep. Trent Ashby, HB 528 and HR 40 by Rep. Mike Schofield.  They all have provisions that appear positive at first glance; if and when the bills are set for hearing, we will do a more in-depth analysis.
Water Bills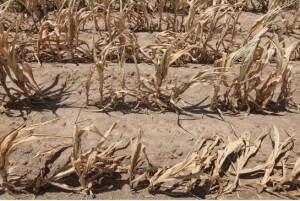 Dozens of water bills have been filed, and some are difficult to classify as "good" or "bad."  Several have some good provisions, but a few are poison bills – or could easily become vehicles for very bad provisions. So we are posting information about some of the key bills that have received committee hearings or that are focal points for other reasons, as of April 2. We will post additional analyses throughout the session.
Reining in the San Antonio Water System: HB 3996.  The aquifer under San Antonio, the Edwards, is protected by its own special statute, and for good reason. Unfortunately, the San Antonio Water System (SAWS) apparently believes this means that they should be able to go drain aquifers from other regions instead. If anyone tries to stand up to SAWS, they go to the Legislature to hamstring the local efforts to protect water (see HB 2378, below, as one example). Although SAWS' actions have serious impacts throughout the state, there has been no avenue for a statewide inquiry into its actions. Rep. John Cyrier has filed a bill, HB 3996, which would subject SAWS to a Sunset review, examining its governance, management, operating structure, and compliance with state law.
Bills that we oppose that have received (or are about to get) Committee hearings:

HB 31, by Rep. Mark Larson, contains quite a few reasonable provisions for reforming groundwater conservation districts' (GCDs) permitting procedures. However, it also contains several very damaging provisions that would make it much harder for GCDs to fulfill one of their primary functions, namely the protection of our groundwater resources for the future. It eliminates transport or export permits, so that applications to pump groundwater would be treated identically whether the water is to be used in the area or pumped hundreds of miles away – even though they are different impacts on both the aquifer and the community when water is taken out of the area. It limits GCD's ability to impose moratoriums on new permits, even based on unexpected changes in the aquifer, except for an unreasonably short period of time. And it removes consideration of some important factors in the consideration of whether to grant a permit. While there are some good provisions in HB 31, FARFA is currently opposing the bill because of the significance of the bad ones – and we're watching it closely because it could become the "vehicle" for a range of bad provisions to be added as amendments.
HB 2378/SB 774, also by Rep. Larson, provides for automatic renewal of transport permits.  Right now, operating permits, which allow someone to pump groundwater within a district, are automatically renewed, but the transport permits have to be re-applied for after 30 years. The reason is that transporting water out of an area has different impacts – both on the aquifer and on the local community – than using the water within the district.  The supporters of this bill have openly admitted that it was filed because the Post Oak Savannah Groundwater Conservation District declined to renew the Vista Ridge transportation permit when requested to do so over a decade before it was even due for renewal. POSGCD's actions were entirely proper, because the permit renewal should be assessed after we have had a chance to see the actual effects of Vista Ridge's massive pumping on the aquifer. But, Vista Ridge wants to lock in its right to pump and ship water, no matter the damage to the aquifer, and the San Antonio Water System is supporting this attack. FARFA opposes.
SB 1525 directs the Texas Water Development Board (TWDB) to conduct a study of water needs and availability.  Some of this data is already collected as part of the TWDB's normal water planning process, but not all. While SB 1525  lists ideas ranging from desalination to transporting water in from other states, it doesn't look at one of the best ways to address water needs, from both a cost and an environmental perspective: conservation. Indeed, in identifying the stakeholders to be involved in the study, it mentions only those with an interest in using water – not those interested in conserving it.  This is a recurring problem with water policy in our state, and it is a serious danger to the future of agriculture and local foods. If we don't take conservation more seriously, it is all but certain that the state will drain our aquifers and leave little or no water for agricultural production in the future, among many other needs. FARFA will register as neutral on this bill, and provide testimony on our concerns.
SB 862 provides that a party that prevails in a lawsuit against a GCD, even partially, can recover its attorneys' fees and expert expenses. While it could theoretically benefit the people who are seeking to protect the aquifer, it is far more likely to be used to force GCDs to cave to water marketers' demands because it significantly increases the financial risk to Districts involved in litigation. And the water marketers, unlike most of the people seeking to protect the aquifers, have plenty of money to bring a lawsuit in the first place. This sort of automatic recovery is NOT permitted against most other local governmental entities. FARFA opposes.
Similarly, SB 1053 allows those who want to challenge the "desired future conditions" set by a local GCD to go straight to district court, rather than going through an administrative hearing first. While theoretically this could include both those who support more conservative "desired future conditions" as well as those who want to drain the aquifer even more, we anticipate that the provision would be used far more often by water marketers, who have greater resources to fight in the courts, as compared to people who want to protect the aquifers. FARFA opposes.
Bills in committee April 4, 2017, that FARFA supports
HB 1573 requires the people conducting water loss audits for retail public water utilities to be trained in water auditing (to assure accurate information about water loss and help pinpoint steps that need to be taken to curb that water loss).
HB 1648 requires those retail water utilities who provide potable water service to 3,300 connections or more (roughly a population of 10,000 or more) – who are already required to prepare and submit water conservation plans to the Water Development Board every five years and submit annual reports to the Board on the implementation of the plans – to designate an employee as the water conservation coordinator responsible for implementing the utility's water conservation plan. This proposal is aimed at assuring more transparency on who prepares the plans and more accountability for implementation of the plans.
While neither bill deals directly with agriculture or rural water, both are good from the larger perspective of water policy in our state. As we keep saying, in response to the many bills aimed at draining rural aquifers, the state needs to prioritize conservation first.
Other water bills
SB 1392, by Senator Charles Perry, has so many bad provisions that it's difficult to know where to start. In the rush to promote water exporting, regardless of the consequences for the aquifer, it even includes sentences that literally do not make sense because of grammatical errors. SB 1392 removes the ability of districts to even consider the public interest in conservation, preservation, recharging, and prevention of waste of groundwater. They also would not be able to consider the socioeconomic impacts of permanently transferring water from one region to another. And while retaining the current structure of having local groundwater conservation districts, it requires all the districts over a single aquifer to have the same rules and the same desired future conditions – which would be a very difficult provision to implement and would most likely mean that the district with the most lax standards (i.e. allowing the greatest draining) would effectively set the rules for the entire region.
HB 4235, by Rep. Lyle Larson, and HB 3677, by Rep. Jason Isaac, seek to"sunset" – a threat to abolish or severely restrict – specific groundwater conservation districts that have placed conservation ahead of the interests of groundwater marketers. These bills not only improperly punish these districts, but serve as a threat to all the districts that they better place the monetary interests of the people who want to buy and sell water over the interests of their community and future generations.
HB 3166, by Rep. Eddie Lucio, is a very important step forward. It would require quantification of how much pumping could be done and still sustain the aquifers in perpetuity. It wouldn't limit the pumping to that amount – but at least that would become a specific, clear issue to be addressed in the district's policy making.
HB 3417, by Rep. Tracy King, is another good bill. It provides some protection from the unreasonable effects of pumping on "exempt" wells – small wells that are just used for household and domestic use, and thus exempt from most permitting requirements. Under current law, the impact of a pumping project on these wells is not considered.
SB 89, by Sen. Carlos Uresti, is another good bill. It requires notice of certain non-ASR injection wells to GCDs, as a step in the right direction of greater authority to challenge water quality issues.
We will continue to post more information on water bills as they are set for hearing or otherwise become priorities.
Other Bills of Interest
FARFA does not take a position on the bills listed below because they do not involve agriculture and food. But the political reforms they advocate would affect the ability of grassroots organizations and individuals to have an impact on public policy. These bills are being promoted by the League of Independent Voters; visit their website for more information on these topics.
HB 3068 removes some of the barriers that make it more difficult for candidates to appear on the general election ballot.
HB 25/SB 2175 would end one-punch straight ticket voting.
SB 466, SB 488, and HB 907 address local petition rights.
HB 1711/SB 829 would provide for paper backups to electronic voting, in case of recounts.