Now that we're in the end-of-year holiday season, food becomes central to our gatherings with friends and family. In addition to spending time in the kitchen, many people will also be seeking out locally produced foods such as bread rolls, pies, cranberry sauce, and canned vegetables to go along with their festive meals.
Some of these foods are now available from local individuals making them in their home kitchens, thanks to our success in passing the Texas Cottage Foods Law in 2011 and 2013. And Farm and Ranch Freedom Alliance (FARFA) is now working on a Home Processors Bill that would expand the types of foods that could be made in home kitchens and where they can be sold.
FARFA is also working on bills to expand access to raw milk, ensure fair property tax treatment for sustainable farms and community gardens, limit the fees imposed on farmers market vendors, and more! You can read about all these bills on our website.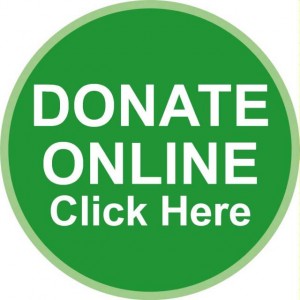 It's going to take a lot of work for FARFA to build the legislative and grassroots support we need to make this happen!

Will you DONATE to make home-produced and local foods more available? Contributions of any size can make a big difference in supporting the work that we do! Learn more about why your contribution matters.

A Law Making a Positive Impact on Producers & Consumers
Help us fight for producers like these by donating today!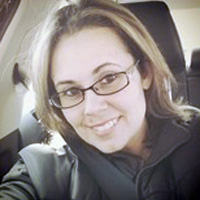 "There is just something about a 'home-made' item that people love. If it's prepared properly and safely it's even better! The Home Processors Bill would allow me to offer more of the desired items that customers want."
— Jessica Thompson, Tasty-Cakes, Corinth, TX
"Having the option of selling my allergy-friendly baked goods at farmers markets and non-profit events has given me the freedom to continue to be home for my disabled son, while helping to provide for my family and bringing a much-needed product to my customers. The Home Processors Bill would open new marketing and sales opportunities to local businesses, who have expressed a desire to carry my baked goods for retail."
— Bonnie Jensen, Running Fish Bakery, League City, TX
"Since the cottage food law passed that allows me to sell at farmers markets and festivals, customers have been wild about my specialty cookies. Based on good word of mouth, a major food company in my area has approached me about reselling my cookies. But I'm unable to follow this opportunity due to the restrictions of the current law. If the home processors bill passed, it would allow me to grow my business by fulfilling the demand that already exists for my specialty cookies."
— Peggy Higgins, Top That Cake Designs, Burleson County, TX
"The Cottage Food Law has given me the ability to market my pastries and breads to the community. The proposed Home Processing Bill would exponentially improve my business as 5 local businesses have already asked to carry my products. If the proposed bill becomes law, it would strengthen our local food supplies at the grassroots level."
— Jean Taylor, Taylor's Old World Bakery, Daingerfield, TX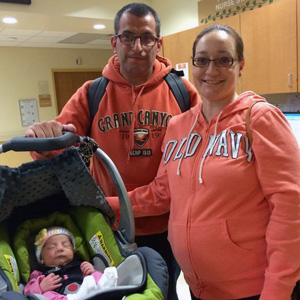 "As a military family, the Texas Home Processors Bill would be monumental in offsetting the difficulty associated with reestablishing in each location. The ability to ship in state will allow us to keep some of our client base if we find ourselves moved within this great state. This definitely opens up a new avenue of continued business growth to home based businesses."
— Heather and Jon Clough, Cloud 9 Pastries, El Paso, TX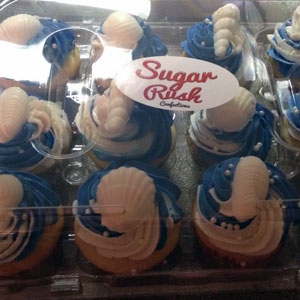 "The current Texas Cottage Food Law has allowed me to grow from a culinary student to a low level employee and now the proud owner of my own home bakery, Sugar Rush Confections. The new proposed bill would allow me to expand my business greatly by providing more options on selling, particularly wholesale, and on the foods I excel at making, such as cheesecakes and custard fillings for my cakes.  My dream is to open my own family operated storefront in Texas and build a home and business through this, the proposal can help make this happen."
— Shannon Orr, Sugar Rush Confections, Dallas, TX
CLICK HERE to read the recent article in Forbes about how Texans created over thousand local businesses after Texas eased restrictions on selling food made at home.
Support Local Foods in Texas

Whether you are a farmer, producer, consumer, it takes more than growing or buying local — we need to change the rules that favor Big Agribusiness and Big Food over small-scale, local producers. FARFA works to change the laws at the local, state and federal levels to support our local food system!
Please consider making a donation to FARFA for the work we do to support independent family farmers and protect a healthy and productive food supply for American consumers.
Our work depends entirely on the financial support of grassroots supporters like you: farmers, ranchers, small-business owners, home food producers, and local food advocates. Help us continue to make sure that the voice of independent agriculture is heard loud and clear!

Help us spread the word! Click here to download the graphic on the right or share directly from our Facebook page.
Texas Home Processors Bill
Prior to 2011 in Texas, it was illegal to sell any food that a person prepared in his or her home. In 2011, FARFA worked to pass the first Texas cottage food law, which allows people to sell specific low-risk foods directly to consumers from their homes, up to $50,000 per year. In 2013, FARFA worked to expand the law to include more foods and allow sales at more locations.
The Texas cottage food law has been a very positive development for the local food movement, with over 1,000 new business established! However, the limitations on what can be produced and where the food can be sold continues to limit the law's usefulness for many farmers and food producers.
This upcoming legislative session, FARFA is proposing a Home Processors Bill that would allow home preparation of more foods such as canned goods, fermented goods, and perishable baked goods.
The proposed bill would address food safety concerns in a scale-sensitive manner, allowing for safe home food production and sales. This benefits not only producers, but also consumers, who receive improved access to healthy, locally produced foods.
Click here to learn more about the Home Processors Bill and other proposed local food bills in Texas for the 2015 legislative session.
DONATE to support local food in Texas — every amount makes a big difference!