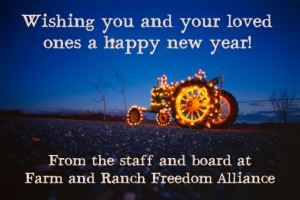 It's because of supporters like you that we are able to do our work and be a voice for our farmers, food producers, and consumers. Make a gift this holiday that makes an impact! Your donation to Farm and Ranch Freedom Alliance will help us do the following in 2014:
Continue working on federal food safety regulations. FDA is seeking comments on the environmental impacts of its proposed rules, and there are many potential openings in Congress to address the issues.
Expand our work in fighting genetically modified foods (GMOs).
Expand our activism training to get the tools people need into more people's hands and multiply our effectiveness.
Support members' grassroots efforts across the country to pass local foods legislation at the state level.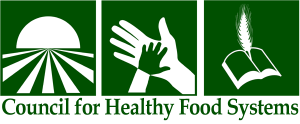 Council for Healthy Food Systems, our sister organization, is now an approved 501(c)(3) nonprofit! The website has launched, and we'll be adding more information and resources in the next several months.
In the meantime, please consider an initial donation to help us get started on our important work of promoting diversified local and regional foods systems that are healthy, safe, economically sound, and environmentally sustainable. CLICK HERE TO DONATE TO CHFS. Donations to CHFS are tax-deductible.

GIVING PERKS!

As a thank you, we are offering a special set of perks if you make a donation in the following amounts (or more!) to either Farm and Ranch Freedom Alliance, or to Council for Healthy Food Systems (our new sister 501c3), before the end of the year.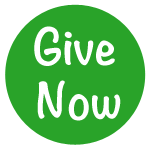 $25 – t-shirt (choice of "Agtivist: One Who Fights for Food Freedom" or "The Revolution Will Not Be Pasteurized: Drink Raw Milk!")
$50 – choice of 2 DVDs from the 2013 Farm & Food Leadership Conference (or t-shirt)
$100 – set of all 4 DVDs from the conference (or 2 DVDs + t-shirt)
Please indicate your choice of gift by clicking on "add special instructions" as you are checking out, or by emailing Judith@FarmAndRanchFreedom.org

FARFA T-SHIRTS
CONFERENCE DVDs

DVD 1: KEYNOTE SPEECH / GMO PERSPECTIVES
Presentation 1 – Keynote Speaker: Dr. Francis Thicke. Dr. Thicke and his wife, Susan, own and operate an 80-cow, grass-based, organic dairy near Fairfield, Iowa. They have a processing plant on their farm where they process all the milk from their cows. They market their products through grocery stores and restaurants in their local community, all within four miles of their farm. After completing his Ph.D., Francis worked at the U.S. Department of Agriculture in Washington, D.C., serving as the National Program Leader for Soil Science for the USDA-Extension Service. Francis and Susan returned to full-time farming in 1992 in the farming operation they own and operate today. Thicke has received multiple awards and honors, most recently the 2012 MOSES Organic Farmer of the Year, 2009 Spencer Award for Sustainable Agriculture, and the 2007 Sustainable Agriculture Achievement Award from the Practical Farmers of Iowa.
Presentation 2 – "GMO Perspectives: Farm to Store"
Panelists: Eric Herm (farmer and author), Doug Foreman (Beanitos), Alan Lewis (Natural Grocers). What challenges face farmers who wish to grow non-genetically engineered crops? Food manufacturers who want to provide non-GMO products? Retail stores that are committed to healthy foods? Learn more about all these aspects of the fight against GMOs.
DVD 2: FREE TRADE / POLITICS OF ORGANICS
Presentation 1 – "International Free Trade and What it Means for You: TPP, COOL, and Other Acronyms" Presenter: Patty Lovera (Food & Water Watch). From knowing where your food was raised, to what's allowed in that food, international trade agreements have a huge impact on our food system. Find out about the current debates and how to get involved.
Presentation 2 – "The Politics of Organics"
Panelists: Alan Lewis (Natural Grocers), Dr. Francis Thicke. Organics is not just a movement – it's also an industry. What is the reality of certified organics?
DVD 3: TEXAS NEWS
Presentation 1 – Texas Legislators' Panel
Speakers: Rep. Lois Kolkhorst (R-Brenham), Rep. Eddie Rodriguez (D-Austin) Texas State legislators share their perspectives on the local foods movement: why they took up the cause, the challenges we face, and how we can have more of an impact on our elected officials.
Presentation 2 – Texas Local Food Laws
Speaker: Judith McGeary (FARFA) The Texas Legislature considered a slew of bills that affect our farmers and local food producers. There's both good news and bad news – and more to come!
DVD 4: GMOs – View from Inside the Industry
Speaker: Dr. Steve King. Dr. King spent years working as a plant breeder within the industry, and then in academia. Get the insider's view about what really happens with the development of genetically engineered crops.