The issue of property taxes, while not fun, is vital for many farmers.  Small farmers who have been denied agricultural valuation of their land face thousands of extra dollars in extra taxes — a cost that they cannot readily absorb with their narrow profit margins.
Under Texas law, land that is primarily used for agriculture is supposed to qualify for lower taxes, known as "agricultural valuation."   "Agricultural use" is defined broadly, yet many local county appraisal districts have applied it in a restrictive, narrow manner that is not consistent with the legislative language or intent.  Under these restrictive applications, counties have imposed higher taxes on many people whose primary use of their lands include:
vegetable farms,
urban farms, and
sustainable diversified farms.
HB1900 seeks to clarify the statute so that these farms qualify for the agricultural valuation that they are entitled to.
Take Action
Update 5/20: The  Senate committee hearing went very well!  Now we need to take the next step — getting a vote on the bill.  Please call your Senator today and urge him or her to vote YES on HB 1900, to provide for fair property taxes for small and sustainable farmers.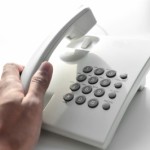 You can find out who represents you at www.fyi.legis.state.tx.us or by calling the Texas Capitol Switchboard at 512-463-4630.
Sample message for calls or email:  "My name is ___, and I am a constituent.  I urge you to co-sponsor HB 1900, the property tax bill that would provide small and sustainable farmers with the same tax treatment as large farmers.  Please show your support for small businesses and local food production by co-sponsoring HB 1900 and helping to move it forward as quickly as possible."
If you use email, be sure to have a very clear subject line (such as "Vote YES on HB 1900").  Also, your email will have a greater impact if you personalize it with a sentence or two about why this issue is important to you.