The Texas Department of Agriculture (TDA) is hosting seven listening sessions across the state to gather input about its implementation of the federal Food Safety Modernization Act (FSMA). The TDA is the state agency responsible for implementing the new federal food safety laws in Texas.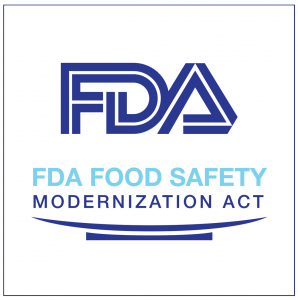 While it's disappointing that TDA scheduled these listening sessions at the height of vegetable growing season, we strongly encourage produce farmers to make the effort to attend. This is an important opportunity to ask questions and to tell TDA officials what concerns you most about the new rules.  There are many areas of ambiguity and uncertainty, and this is your chance to tell the agency in person what you need from them to make implementation feasible on your farm.
As we alerted you last month, one of FARFA's concerns is that several TDA employees have said publicly that the agency will make registration of all farms mandatory, even though that is not a requirement of FSMA (see our letter to Agriculture Commissioner Sid Miller). We have not received a response to our request that TDA disclaim any such plan, so these listening sessions also provide a chance to ask about any mandatory registration plans.
TDA asks that you RSVP to ProduceSafety@TexasAgriculture.gov with the location and number of people attending if you plan to be at any of these meetings: 
Lubbock: Texas A&M Agrilife Extension, 1102 E FM 1294
Tuesday, May 1, 2018
10 a.m. – 12 p.m.
Fort Worth: Hampton Inn (West I-H 30), 2700 Green Oaks Road
Wednesday, May 2, 2018
10 a.m. – 12 p.m.
Tyler: Hampton Inn & Suites Tyler-South, 8962 S. Broadway Avenue
Thursday, May 3, 2018
10 a.m. – 12 p.m.
Weslaco: Texas A&M AgriLife Extension, 2415 E. Business 83
Tuesday, May 8, 2018
10:30 a.m. – 12:30 p.m.
Uvalde: Texas A&M AgriLife Extension, 1619 Garner Field Road
Wednesday, May 9, 2018
10 a.m. – 12 p.m.
Rosenberg: Texas A&M AgriLife Extension, 1402 Band Road
Tuesday, May 15, 2018
10 a.m. – 12 p.m.
San Marcos: Hilton Garden Inn, 2131 N Interstate HWY 35
Wednesday, May 16, 2018
10 a.m. – 12 p.m.