Published July 22, 2021
If we want a resilient food system, we must rebuild the small- and mid-scale infrastructure that is needed to allow small- and mid-scale farmers to get food from their farms to the consumers. And nowhere is the need more obvious than with meat processing.
The federal government has taken several promising steps recently, including announcing significant grants to help small-scale processors expand their operations. But while this will help small-scale processors handle the expense and burdens of federal regulations, it doesn't address the underlying issue: that the regulations are ill-suited for small-scale operations. It's a bit like paying someone to roll a boulder up a hill, instead of looking for an alternative route that doesn't require going up the hill!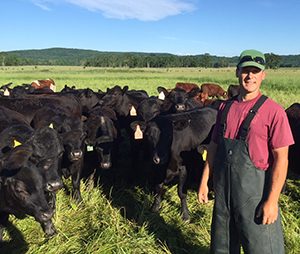 One important federal reform that would build just such an alternative route is the PRIME Act, which would allow farmers to take their animals to "custom slaughterhouses" and then sell the meat within their state, either direct to consumer or to restaurants and retailers who in turn sell direct to consumer.…