Published June 1, 2021
Do you have thoughts you'd like to share about how food gets from farm to plate? USDA is gathering public comments on "Supply Chains for the Production of Agricultural Commodities and Food Products." The deadline is June 21.
President Biden directed the agency to submit a report within one year that assesses the supply chains for the production of agricultural commodities and food products.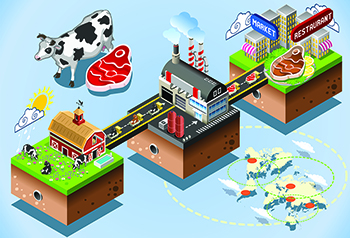 USDA plans to use the public comments it receives to help prepare the report. The agency will also consider the comments in its spending of stimulus funds, since it has been directed to increase durability and resilience within the U.S. food supply.
This is an important opportunity to talk about the significance of localized, decentralized food systems – and to give the agency specific action steps that would help move us to those systems!
The most useful comments will be those with: (1) specific examples of the challenges farmers and other food producers face in raising, processing, and marketing their products; and (2) action items that would help small-scale and diversified producers, so as to build resilient, diversified systems.…