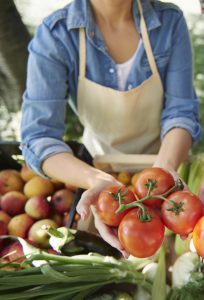 The Texas House on Tuesday voted unanimously to pass SB 932. This bill caps the permit fees that local health departments can impose on farmers & farmers' market vendors to $100 per year, total!
The bill already passed the Senate, so now it just needs to go to the Governor.
Thank you to everyone who called and wrote their legislators to support this important legislation! This will help small farmers and local food producers all over the state saving them money and, in many cases, making the difference in their ability to sell at certain farmers' markets.
We want to recognize Representative Terry Wilson and Senator Bryan Hughes for filing and championing this bill. You can send a quick thank you note to both of them:
Terry.Wilson@house.texas.gov
Bryan.Hughes@senate.texas.gov
And another of our priority bills–HB 2107, the Local Health Department Better Communications Bill–is scheduled for a vote by the full Senate tomorrow on the "local and uncontested" calendar, which means it is extremely likely to pass!…