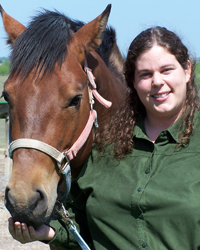 Judith McGeary, the founder and Executive Director of FARFA, is an attorney, activist, and sustainable farmer.  After earning her Bachelors of Science from Stanford University and her law degree with high honors from the University of Texas at Austin, she clerked for a Federal Appeals Court and went on to private law practice.  During that time, she became a passionate advocate of sustainable agriculture, and she and her husband established their own livestock farm.  After seeing how government regulations benefit industrial agriculture at the expense of family farms, she founded the Farm and Ranch Freedom Alliance to promote common-sense policies for local, diversified agricultural systems. Judith has been profiled in the Texas Observer and Edible Austin, appears in the documentary Farmageddon, and has been interviewed on numerous radio shows across the country. Judith has served as the Vice Chair of the U.S. Secretary's Advisory Committee on Animal Health and is also active with Texas Organic Farmers and Gardeners Association, the Weston A. Price Foundation, and the Farm-to-Consumer Legal Defense Fund.
The Texas Observer article
---
Jeri Lynn Bakken is now farming and ranching full time with her husband, DeJon, and two children, Leif (18) and Mirandi (16), after 18 years as a Community Organizer. They raise beef cattle, sheep, small grains and alfalfa on the ranch near Lemmon, SD.
Jeri Lynn has particular interest in the areas of Livestock Concentration, Genetically Modified Wheat and Alfalfa issues and International Trade as it relates to agriculture. In her community, Jeri Lynn is active in Spencer Memorial Presbyterian Church, is a 4-H leader, sits on the Lemmon Area Tourism Board, chairs the Adams County Zoning Commission, and also chairs the High School Music Boosters.
---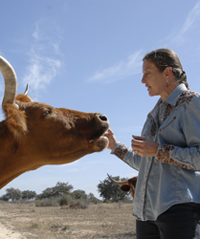 Deborah Davis has been a Texas Longhorn rancher since 1990, and manages a grassfed Texas Longhorn beef marketing company in Bandera, Texas. She is a past President and current Registrar of the Cattlemen's Texas Longhorn Registry and has served as Secretary and Newsletter Editor for that organization. In addition, she is the vice president and founding member of Cattlemen's Texas Longhorn Conservancy, a 501c3 sister organization to the Cattlemen's Registry. Deborah also served on the Board of the South Texas Longhorn Association and was its Newsletter Editor.
Before working as a rancher, Deborah was Chairman of Artist Reservations with the Women's Art Guild of Laguna Gloria Museum in Austin, Texas, and served on the Board of Holistic Management International –Texas. She received museum docent training from the Elisabeth Ney Museum, Laguna Gloria Art Museum and the Harry Ransom Center at the University of Texas in Austin, and Texas Forums moderator training at the LBJ Presidential Library and Museum.
---
Steve Diver established an independent consulting firm, Agri-Horticultural Consulting, in 2010. He earned B.S. and M.S. degrees from Oklahoma State University and has worked in horticulture and sustainable agriculture since the early 1980s. He was the Extension Horticulturist in Muskogee County, Oklahoma prior to managing an organic farm in Missouri.
He worked with the ATTRA – National Sustainable Agriculture Information Service program as an Agriculture Specialist for 18 years in Arkansas, then relocated to Texas where he was R&D Scientist with Sustainable Growth Texas, LLC. He served on the NOSB Compost Tea Task Force and is a current member of the Science and Technical Advisory Committee for The Organic Center.
---
Ron Freeman is a 53 year old fifth generation cattleman who has run a grass-based intensive grazing ranch in west central Illinois for over 30 years. He is a past director of a breed association and past president of a regional satellite. He has a B.A. in Psychology and Social Theory. He believes in the fundamental laws of Nature and models his ranch accordingly. He and his wife Jeanne have three children.
---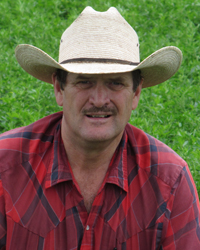 Howard Vlieger is a third generation family farmer who has been a "student of the soil," studying why and how the soil works as it does, since 1989. Howard lives on the family farm where he was born and raised in northwest Iowa, and assists his son with some of the farming duties. Since 1992 Howard has been a crop nutrition adviser and has founded two companies to help family farmers reduce their dependency on chemical-based farming and transition to biological and/or organic production. Howard now works and teaches as an independent crop nutrition advisor, helping both crop and livestock farmers all across the US.
Howard works with scientists and researchers around the world to develop effective solutions, based on the latest science, for the real-life problems farmers are experiencing because of GMO crops and glyphosate. Howard is a co-author and the primary coordinator of a first of its kind scientific study: the feeding of GMO grain and non-GMO grain to hogs for their lifetime as a meat animal. Howard is an internationally recognized speaker on the topic of GMOs.
Howard also serves on the board of directors for the Council for Healthy Food Systems (CHFS), Farm and Ranch Freedom Alliance's sister 501c3 organization. His greatest accomplishment is that of being a Christian husband to his wonderful wife Pamela of 32 plus years, a father of 3 young adult children and proud grandfather of one.