The Big Beef industry wants to double the tax that cattle owners pay for every sale of their animals. Please help us stop this!
You can vote even if you owned only one head of cattle in the last 12 months. If you didn't, you can still help us by spreading the word.
Voting will take place June 2 through June 6, and you can request a mail-in ballot starting on Monday, May 19 through Monday, June 2.
Quick Links:

Under the federal "Checkoff" program, a farmer is already legally required to pay $1 for every head of cattle sold. That may not sound like a lot, but it added up to over $11 million in taxes on Texas farmers and ranchers last year.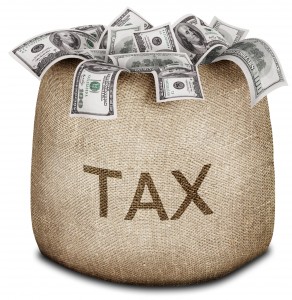 The money goes into the pockets of Big Beef industry groups, who use it to pay for ads like "Beef: it's what's for dinner." Theoretically, that's supposed to improve farmers' sales. But it doesn't.
The beef they're advertising is what's sold in the grocery stores, which can come from anywhere — and often comes from other countries, such as Brazil and Mexico. And even as hundreds of millions have been spent on these ads, per capita consumption of beef has decreased.
It's companies like Tyson and Cargill and the grocery store chains who really benefit from the Checkoff, while farmers and ranchers are forced to pay the bill. Now, they want to add a state level Checkoff and double that tax.
The only good news is that Texas cattle owners will have the ability to vote to approve or reject the proposal in June. Help us stop this tax!
TAKE ACTION #1: BE PREPARED TO VOTE

The voting will take place during a very narrow window of time: just 5 days, from June 2 through 6, 2014. You can vote if you owned cattle — even just one cow, bull, or steer — in the preceding 12 months (in other words, since June 6, 2013). There is no age limit for voting, but if the producer is under 16 years old, the ballot must be co-signed by a parent or guardian.
In-person voting will be at the Texas A&M AgriLife Extension Service county offices. A list of offices is available at http://counties.agrilife.org
If you cannot make it to an Extension Office during the voting period, you can also request a ballot by mail. Contact Lance Williams, Texas Department of Agriculture, at Lance.Williams@texasagriculture.gov or 512-463-3285, between May 19 and June 2 to request a mail-in ballot.
Completed mail-in ballots must be returned directly to the Texas Department of Agriculture, postmarked no later than June 6, 2014, to be valid.

We encourage you to request a ballot by mail if you're not absolutely certain that you'd be able to go to an Extension Office in person — you don't want to miss your chance to vote!
TAKE ACTION #2: SPREAD THE WORD

Whether you own cattle or not, you can help by letting more people know about this issue. In other states, votes on increased Checkoff fees have been decided by less than 10% of all cattle owners. The big industry groups are only telling people that they expect to vote yes, and they are making no effort to educate the average cattle owner. We need to make sure as many cattle owners as possible know about this issue and vote!
You can download a flyer on our website at:
www.farmandranchfreedom.org/wp-content/uploads/2014/04/tx-beef-checkoff-flyer.pdf
Share it with your local feed store and auction barn, and urge them to spread the word. You can also share it with beef producers at your local farmers market.
TAKE ACTION #3: CALL YOUR LEGISLATORS

The big industry groups — including Texas Farm Bureau and Texas & Southwestern Cattle Raisers — are apparently worried that their scheme to increase taxes on farmers could backfire on them. So they've been going around the Texas Capitol, telling legislators how great this program is.
It's time the legislators heard differently. Call your Texas State Senator and Texas State Representative, and urge them to repeal the state Checkoff program next session. They need to know that Farm Bureau and the Cattle Raisers don't speak for all producers!
To find out who represents you, go to www.fyi.legis.state.tx.us/Home.aspx or call 512-463-4630.


MORE INFORMATION

A dollar per cow may not sound like a lot, but it adds up! In 2013, the federal Checkoff program collected $11 million from Texas farmers and ranchers. That's $11 million that was taken out of the pockets of Texans under a government mandate, to pay for advertising by big business. That $11 million could have instead been spent by the farmers and ranchers at local businesses and to support rural communities.
And now they want to take another $11 million out of Texas farmers' pockets each year?
These advertising campaigns try to convince Americans to buy more beef. But they don't promote beef raised in Texas, or even the U.S. — they promote all beef. Which means that they're promoting meat raised in CAFOs and from all over the world. The people who benefit are the meat packers, (who import cheap beef from other countries) and the retailers. To add insult to injury, these big businesses have consistently opposed initiatives such as Country of Origin Labeling that would allow consumers to support American farmers!
The unfairness of this program is even greater for farmers and ranchers who raise grass-fed, organic, or other specialty products. The Checkoff programs not only promote only conventionally raised products, but they have even used their money to oppose niche markets. For example, the dairy checkoff used our own farmers' taxes to pay for anti-raw milk ads in 2013!
REFUNDABLE? You may get told that the new state Checkoff will be refundable. But it's a mirage. Cattle owners will be required to get a copy of a specific form, fill it out, make copies of their receipts, and mail all of that within 60 days for each and every sale.
It's like those rebates offered by electronics stores — they're counting on people not having the time to go through all the steps before the deadline. Farmers and ranchers are too busy to do all this paperwork every time they sell a cow, so the refund is a hollow promise. In addition, nothing in the statute requires the tax to be refunded, and the Beef Council — run by the big industry groups — can choose to stop the refund anytime it wants to.
The bottom line is that, if the big businesses want even more advertising, they can create a truly voluntary program that people can choose to be involved with based on whether it benefits them. We don't need more taxes on our farmers and ranchers.
For more information, contact Farm and Ranch Freedom Alliance at info@FarmAndRanchFreedom.org or 254-697-2661.
---
Photo Credit: Barta IV via Compfight cc