In the 2013 Texas legislative session, the Farm and Ranch Freedom Alliance worked to pass several bills to help small farmers and local food producers. The Cottage Foods Law and the Farmers Market Bill are covered separate posts.
Click here to download a printable PDF version that covers both the Farmers' Market Bill (HB 1382) and the DSHS Better Communications Bill (HB 1392). Both go into effect on September 1, 2013.

DSHS Better Communications Bill (HB 1392)

The Department of State Health Services (DSHS) has primary jurisdiction in areas where there is no local health department. In addition, many local health departments enforce the DSHS regulations, rather than adopting specific local regulations.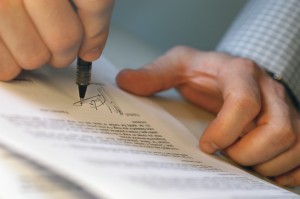 The DSHS Better Communications Bill, in essence, requires that DSHS tell farmers and food producers what they are legally required to do, in a timely manner. In order to qualify for this requirement, you must submit a written request to DSHS asking for the information.
Your request can be for general information (such as "where can I find the requirements for on-farm poultry processing?") or for how the legal requirements apply to your specific circumstances (such as "Will it meet the regulatory requirements if I use gravel for the flooring in the slaughter area?").
DSHS is required to respond to your written request within 30 days.
If you comply with DSHS's response, an inspector cannot issue or citation or fine you for violating that regulation.

Thank You's

Thank you to Representative Susan King and Senator Jane Nelson for sponsoring HB 1392. Thank you also to the hundreds of people who attended the committee hearings and FARFA's lobbying days, or who wrote or called their legislators to help pass these important bills.
For more information, email info@farmandranchfreedom.org or call 254-697-2661.