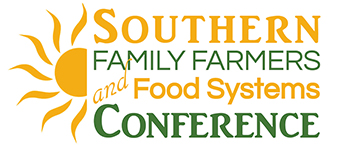 AUGUST 7-9, 2022
San Marcos, Texas
General Info | Program | Speakers | Exhibitors | Sponsors
Event Hosts | Event Venue | Scholarships | Registration
---
For the 4th straight year, three organizations working to support small-scale farmers and ranchers and to build a stronger local food system will partner to host this Conference. Previously known separately as the Farm & Food Leadership Conference and the Small Producers Conference, the combined Southern Family Farmers & Food Systems Conference reflects the commitment to this partnership and to serve family farmers and local food producers throughout the southern United States.
---
The Small Producers Initiative
SPI is a USDA funded program housed in the Department of Agricultural Sciences at Texas State University. Its mission is to provide research, outreach, and extension to historically underserved farmers and ranchers in Texas. SPI specifically exists to serve women, beginning, minority, veteran, and young farmers producing at small- to medium- scale. The Initiative supports farmers of every production style: conventional, sustainable, organic, livestock, row-crop, fresh market produce, etc.
https://www.smallproducersinitiative.txstate.edu
The Council for Healthy Food Systems
CHFS is the educational arm for its sister organization, Farm and Ranch Freedom Alliance. The Council promotes and develops educational programs on diversified local and regional food systems that are healthy, safe, economically sound, and environmentally sustainable. While FARFA's focus is on shaping policies that expand opportunities for small farmers, CHFS focuses on educating farmers about how to build viable businesses based on the use of sustainable growing methods and on educating consumers about the benefits of sustainable vs. conventional food systems.
http://www.healthyfoodsystems.org
Farm and Ranch Freedom Alliance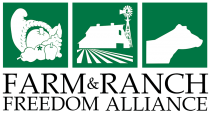 FARFA provides a voice for independent family farmers and local food producers. The non-profit organization protects the freedom to grow and sell local, diversified products and provide consumers with access to healthy, unadulterated foods. FARFA continues to fight for:
Policies that support healthy soils and regenerative agricultural methods,
Scale-appropriate regulations so that small and medium size farmers and food producers can better supply their communities;
More options for small-scale livestock and meat production; and
Transparency and accountability in government agencies.