Published May 25, 2021
The Texas Department of Agriculture administers the "Go Texan" program. You may have seen the logo on various packages … but only rarely at your local farmers' markets or from a small artisanal business.
The combination of the high fees and the way the program is administered makes it a bad fit for small producers. Instead, it mostly promotes larger businesses who may do as little as simply packaging and branding a product made primarily in another state or even another country.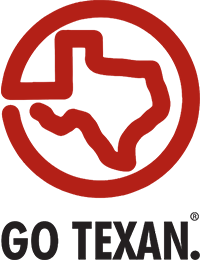 Now we have a chance to change that. In approving the "Sunset bill" to continue TDA's functions, the House of Representatives included an amendment that would direct the Sunset commission to conduct a study of the Go Texan program and how it can be improved. This is a great opportunity!
But it's not final. The Senate refused to concur in the House amendments, so now the bill will go to a conference committee made up of 5 members of the Senate and 5 members of the House. Since this is a House amendment, the key targets are the Senators – they are the ones we have to convince to keep this amendment.
If you live in one of their districts, please call or email them ASAP to urge them to "keep the Goldman Amendment to SB 703." Keep your call or email brief and simple, but do make it personal. Share a sentence or two about why it's important to you that the Go Texan program be made to work better for the small farmers and food businesses who are raising or making food in our state.
If you don't live in any of these districts, please share this email with your networks to reach those who do!
1) Terry Canales: Represents parts of Hidalgo County, including Edinburg, Pharr, and Murillo.
See the District Map
512-463-0426
Terry.Canales@House.Texas.gov
2) Senator Dawn Buckingham: Represents the region from Abilene to Temple, western Travis County, and the counties of Blanco, Gillespie, Kerr, and Bandera.
See the District Map
512-463-0124
Dawn.Buckingham@Senate.Texas.gov
3) Senator Donna Campbell: Represents portions of Bexar, Comal, Guadalupe, Hays, Kendall, and Travis counties.
See the District Map
512-463-0125
Donna.Campbell@Senate.Texas.gov
4) Senator Angela Paxton: Represents parts of Collin and Dallas Counties, including McKinney, Frisco, Plano, and Richardson.
See the District Map
512-463-0108
Angela.Paxton@Senate.Texas.gov
5) Senator Charles Perry: Represents Lubbock, large portions of the Panhandle, San Angelo, and portions of West Texas.
See the District Map
512-463-0128
Charles.Perry@Senate.Texas.gov
6) Senator Beverly Powell: Represents part of Tarrant County, including Colleyville, Bedford, Mansfield, and most of Fort Worth.
See the District Map
512-463-0110
Beverly.Powell@Senate.texas.gov