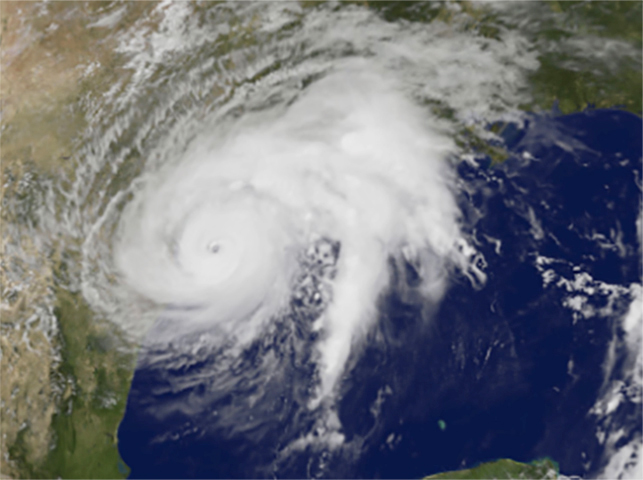 While Hurricane Harvey tracks inland, the flooding continues in Beaumont, Port Arthur, and towns near its second landfall. Many of our members across southeast Texas are watching the waters recede and beginning to assess the damage done to the farms and homes.
This is overwhelming – so many people have lost so much. FARFA's expertise is in policy, not disaster recovery, but we will do our best to be with each of you through this process.
Below is some initial information that we believe might be helpful. There are two programs that are highly time-sensitive, so please, take the time to read this information as soon as you can.
Updated September 2, 2017, 9 am
STEP 1: DOCUMENT
Once you and your animals are safe, the first step is to document your losses. Take pictures and record the damage you have sustained before starting to clean up anything. Cameras before chainsaws!
Buy a cheap notebook, if you can. Use it for keeping all notes in one place.
Write down everything, including what you do, whom you talk to, and what those people say.
If you talk on the phone, ask for a follow-up email with notes about what was discussed and decided upon.
If you go to an office for an in-person meeting, try to take at least one person with you so one can ask questions while the other takes notes.
And, again, take pictures of the damage! It is especially important to take pictures and document before clean-up and restoration have occurred.
For more information on documenting your damage, go to http://rafiusa.org/wp-content/uploads/2017/08/Documenting-Disaster-Losses.17.pdf.
STEP 2: LET US KNOW
FARFA is working with Texas Organic Farmers and Gardeners Association (TOFGA) and other groups to develop resources for disaster recovery. As part of that, we need a better understanding of the scope of the damage.
Please share your pictures and a note about the damage with us at Harvey@TOFGA.org.
STEP 3: GOVERNMENT ASSISTANCE THAT IS EXTREMELY TIME-SENSITIVE
RAFI-USA (www.rafiusa.org) is generously helping us identify key programs from which you may be able to get help.  The two most time-sensitive are the Disaster Unemployment Assistance and Emergency Conservation Program.
First, the Disaster Unemployment Assistance is administered by the regular state unemployment agency, and the application process is basically the same – but even if you wouldn't normally qualify for unemployment benefits, you may qualify for help now. Farmers who are prevented from doing their normal work can apply; if you are having to spend your time cleaning up and recovering, and can't be out plowing and harvesting, you are eligible. But the benefits are time-limited from the date of the disaster declaration. So, if you wait 10 days to sign up, the clock has already started, and you lose the benefits for those days. Click here for the fact sheet: https://farmandranchfreedom.org/wp-content/uploads/2017/08/Disaster-Unemployment-Fact-Sheet.pdf and you can apply for  benefits at www.twc.state.tx.us/jobseekers/disaster-unemployment-assistance
Second, the Emergency Conservation Program (ECP) is administered by the USDA Farm Services Agency. ECP provides cost-share assistance for the return of land into production. It can cover anything that the farmer does to get their land back to productivity, including clearing trees, repairing fences, cleaning out ditches, etc. The benefits can be significant.
But unless it is an emergency, like clearing trees from a road to get feed to stranded cattle, the work has to be pre-authorized by the FSA.
Your local FSA office may or may not be familiar with the program. But start by calling them.  State that you are calling to get pre-authorization for work that you think qualifies under ECP, and ask to be notified when funds are put into the program. DOCUMENT that call – whom you talked with, the date/time, and what both you and the FSA rep said. And then document everything you do for clean-up, including your own time and equipment use. You can find your local FSA office at https://offices.sc.egov.usda.gov/locator/app.
REMEMBER: You have to get the authorization from FSA before the work is done and keep detailed documentation. You won't get the funding until later (they have to get in everyone's applications, appropriate the money, and then figure out how much each person gets), but you need to be in touch with FSA immediately. More information: https://farmandranchfreedom.org/wp-content/uploads/2017/08/ECP-Fact-Sheet.pdf.
STEP 4: MORE GOVERNMENT PROGRAMS
This list will continue to grow and become more detailed, but here are some starting points.
LIVESTOCK & FEED ASSISTANCE
If you are in need of a place to hold relocated animals, go to http://www.tahc.state.tx.us/emergency/TAHC_SheltersHoldingFacilities.pdf for a list of holding facilities.
Harvey Hotline: 512-719-0799 at the Animal Response Operation Coordination Center (AROCC).  Call the Hotline to report loose or dead animals, as well as offers to volunteer, donate, or provide  shelter for animals.
AgriLife Extension has set up supply points for livestock feed for ranchers in the affected areas.  As of September 1, current shelters and donation points are listed below.  In addition to animal shelters the agency is supporting a network of Animal Supply Points that manage donations through its ANIMAL SUPPLY POINT PHONE BANK at 979-845-7800.
Chambers County, Winnie-Stowell Park, Winnie, TX
Ft. Bend Count Fair Grounds, Rosenberg, TX
Harris County, La Porte, Lomax Arena, La Port, TX –
Jefferson County, Ford Park, Beaumont, TX
Great Southwestern Equestrian Center, Katy, TX
Liberty County, Stancil Exposition Center, Cleveland, TX
Wharton County Fairgrounds, Crescent, TX
San Patricio County Fair Grounds, Sinton, TX
Brazoria County Fair Grounds Angleton, TX
If you do not see a supply point near you, go to https://counties.agrilife.org/ to find your local Extension Agent and get information.
The Texas Department of Agriculture is working to match hay and animal feed donations with farmers and ranchers in need and provides a warning against scammers allegedly buying hay: https://www.texasagriculture.gov/Home/ProductionAgriculture/HayHotline.
If you need hay or livestock feed delivered to stranded livestock, contact your county emergency management coordinator or your county judge to obtain a State of Texas Assistance Request (STAR) form. These requests must start at the local level. To find your county emergency management coordinator or county judge, simply search online using the name of your county and emergency management coordinator or county judge (example, "Waller County Emergency Management Coordinator" or "Waller County Judge").
DAMAGE TO HOMES, BUSINESSES, LIVESTOCK, and CROPS
Assistance from the three main agencies – FEMA, USDA and the Small Business Administration (SBA) – does not overlap. In other words, you can get help from all three, depending on what damage you have suffered. Primarily, FEMA helps with damage to households (including farm households), USDA with farms, and SBA with businesses. This division of labor is often a source of confusion, and you may be told that FEMA doesn't "help farmers" – don't accept that answer if you have suffered damage to your home.
Many of these programs have 30-day or 60-day deadlines from the declaration of disaster, so it is vital to get in touch with the agencies as soon as possible.
ADDITIONAL INFORMATION
The Farmers' Legal Action Group has an excellent guide on what type of help is available for the different types of damage:  http://www.flaginc.org/publication/what-help-is-available-for-what-types-of-disaster-losses-updated-october-2015/
The Texas Department of Agriculture (TDA) has a good guide to the main federal programs at http://www.texasagriculture.gov/Home/ProductionAgriculture/DisasterAssistance.aspx. TDA also has a privately funded STAR Program that provides 50% cost-share grants for repairing damage to farms and ranches.
We will be working with TOFGA to develop a one-stop location for all the information at: http://www.tofga.org/disaster_relief_strategies.