Published April 6, 2021
On Thursday, April 8, the House Agriculture Committee will hear HB 2619 by Representative Terry Wilson, our healthy soils bill. HB 2619 takes advantage of the existing network of trusted Soil and Water Conservation Districts to provide education and outreach and leverage federal funding to support farmers interested in building healthy soils.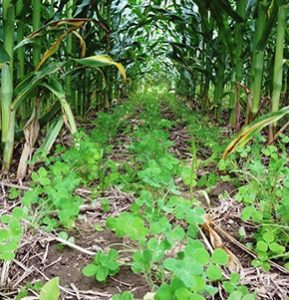 Healthy soil management increases the productivity of the land and provides numerous benefits for the entire community: reduced runoff and flooding, greater drought resilience, carbon sequestration, and healthier food. But the initial up-front costs are a significant barrier for many farmers and ranchers. HB 2619 will support more farmers and ranchers in moving to regenerative agriculture.
You can submit written comments in support of the bill anytime until the end of the hearing (most likely 10 a.m. on Thursday). 
If you are nearby and comfortable going to the Capitol, you can register in person in support of the bill between 7 and 8 a.m. on Thursday morning. Find instructions on how to register here.
More details are available in the House Ag Committee hearing notice.
---
This week's updates
Following up from last week, the hearing on the Home Food Security bill went well. There has been a wave of opposition from builders, HOAs, and municipalities – generally based on the stereotypes and misunderstandings about raising chickens and bees (along with some stereotypes about the people who want to raise food for themselves). We are working on amendments to the bill to address legitimate concerns without compromising on the basic concept that people should be able to raise food for their own families on their own land! Stay tuned.
And here are other bills of interest being heard this week:
On Tuesday, April 6, the House Natural Resources Committee will hear two good bills:
HB 2652 by Representative Larson establishes a groundwater and surface water advisory board to study challenges related to groundwater and surface water interactions and to make policy recommendations.
HB 3619 by Representative Bowers requires groundwater conservation districts to consider whether there will be unreasonable impacts to exempt wells (small wells used to supply a household's water) before granting a permit. This bill protects landowners, especially the little guys who are impacted by large permit requests.
Submit written comments to support these bills at: https://comments.house.texas.gov/home?c=c390
In the category of "messy sausage making," a pair of bills in the House and Senate is aimed at allowing one specific nonprofit to sell health insurance. While HB 3924 / SB 1973 is captioned "relating to the operation of and coverage by a nonprofit agricultural organization," it includes an oddly specific list of requirements. The nonprofit must be classified as a (c)(5), which means it exists for the betterment of those engaged in labor, agriculture, or horticulture. It also must have been in existence before 1940, have members in 98 percent of the counties in Texas, collect annual dues, and include within its articles of incorporation that it was "created to promote and develop the most profitable and desirable system of agriculture and the most wholesome and satisfactory conditions of rural life in accordance." It's highly unlikely that more than one entity meets all these requirements!
This sort of targeted bill is troubling because it provides benefits to one specific group, without being transparent about that fact. Whomever the beneficiary, the bills have been fast-tracked – they are both getting committee hearings this week even though they were only filed on the last possible day for filing bills, which signals that the leadership in both chambers want to see these bills pass. You can submit comments here for HB 3924.
To be blunt, however, comments are unlikely to make a difference with a fast-tracked bill such as this one. FARFA has fought fast-tracked bills before, and it is a difficult uphill battle that is only worthwhile when the bill would seriously damage our ag and food system.
For this week, we will stay focused on supporting the healthy soils bill and working to get committee hearings on our remaining priority bills. Thank you for speaking up for small farms and regenerative agriculture!