GUIDED FARM TOURS | RESTAURANT TASTINGS | BEER, WINE & SPIRITS
Tickets for the 2016 East Austin Urban Farm Tour will be available soon…stay tuned. Like the EAUFT Facebook page to receive updates!
Presented by:
Boggy Creek Farm
HausBar Farms
Rain Lily Farm
Springdale Farm
Spend a Sunday afternoon strolling vibrant fields of local produce and visiting with chickens, donkeys, and goats on four neighboring urban farms. At each farm, chefs will provide tastes of their art using the freshest farm ingredients while local brewers, wine merchants, and mixologists will offer sips.
In the fields, farmers will talk about their growing crops, share their experiences, and answer gardening questions. This beloved farm tour will change the way you look at food and the people you buy from as well as offer the perfect opportunity to solve your own growing challenges!
The East Austin Urban Farm Tour is a rain or shine event. Our farmers are out in their fields every day regardless of the weather, and EAUFT is no exception! The chefs and drink purveyors will be under cover.
Presenting Sponsor: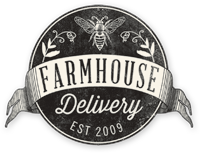 ---
The East Austin Urban Farm Tour benefits Farm and Ranch Freedom Alliance, a national organization that supports independent family farmers and protects a healthy and productive food supply for American consumers.  Thank you to the amazing farmers who organize and host the event, as well as the wonderful food and drink providers who support the local food movement.