The Texas Department of State Health Services (DSHS) has drafted new rules for regulating raw milk. This announcement, made on July 14, came without any prior warning, and with very little time provided for public input. The deadline to submit comments on the draft rules is Tuesday, July 28.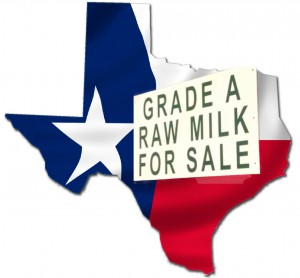 This is only a first step in the rulemaking process and there will be more opportunities for public comment as the process moves forward – but it's important to speak up early. We have done a detailed analysis of the draft rules, and we're asking you to support our suggested changes or submit your own comments if you have additional or different concerns.
The draft rules are complicated and contain multiple confusing provisions. After a close look, we have several major concerns.
Requirement that farmers provide DSHS with customer lists
The draft rules require raw milk farmers to provide the agency with a customer list that includes the amount and types of products sold to each customer.…