Published May 14, 2021
After years of hard work, we now have revised rules for raw milk producers in Texas that open new opportunities for farmers, address problems that have occurred with sampling, and provide clear recognition for dairy herd shares!
The Texas Department of State Health Services (DSHS) has published its final rules, and we won some major victories.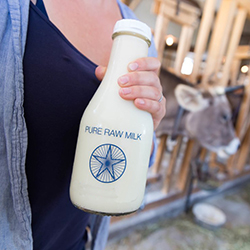 BACKGROUND: By meeting strict licensing requirements (a Grade A "raw for retail" license), Texas farmers have been able to sell raw milk directly to consumers for many years, but sales have been limited to on-farm only due to DSHS rules. The Farm and Ranch Freedom Alliance first tried in 2009 to change the rules at the agency level. When the agency refused, we took the issue to the Texas Legislature and got a bill introduced, which was reintroduced for the last 5 sessions.
Majorities in both the Texas House and Senate voted in favor of our bills … but not in the same session.…