Published March 15, 2021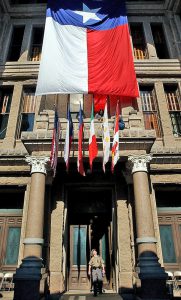 While we're waiting for our priority bills to be scheduled for committee hearings, three other bills of interest are getting committee hearings this week:
An "Ag-gag" bill.
A bill to limit the use of SNAP benefits.
A bill to prevent plant-based and lab-made foods from being labeled as "meat."
If any of these issues are of interest to you, we provide detailed info on each, below.
If you wish to testify on any of these bills, you must be at the Capitol in person. Instructions are posted at https://mytxlegis.capitol.texas.gov/HWRSPublic/About.aspx. Alternatively, Texas residents can submit electronic comments related to any of the bills, from now until the committee hearing is adjourned (often 10 a.m. of the day of the hearing), by visiting comments.house.texas.gov/home. A copy of your comments will be circulated to all the committee members.
If you submit written comments, we encourage you to also send a copy of them to your State Representative, so that your elected rep knows of your concerns (or support) for the bill.…