Published May 3, 2021
With less than 30 days to go, the situation at the Legislature can change fast!
We've been telling you for weeks that our farmers' market bill was in good shape and didn't need your calls … but that has changed. At last week's House Public Health Committee hearing, the City of Houston health department sent a witness to testify against it. He made many misleading statements that have muddied the waters and could hold the bill up – at a time when any delay is dangerous to the chances of it passing.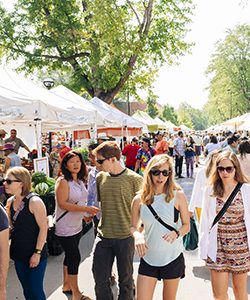 Background: Last session, we successfully worked to pass two bills to reduce the burdens on famers and other people selling food at farmers' markets. The bills (1) limited the amount of permit fees that a local health department could charge, and provided that the permits were good for a full year (as opposed to having to renew every few weeks); and (2) established a set of reasonable requirements for providing samples of food to prospective customers, without having to pay for a second permit or do things like have 3-basin sinks in the farmers' market booth.…