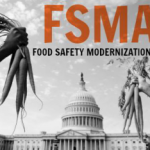 After nine years of Congressional debates and regulatory wrangling over the Food Safety Modernization Act (FSMA), the deadlines for compliance are now in effect or rapidly approaching, depending on your business.
FARFA helped lead the national coalition to add the Tester-Hagan amendment to FSMA, preventing small-scale producers from having to spend thousands of dollars to comply with these new regulations.
But there's still work for you to do: Producers need to confirm that they fit within the exemptions and take some steps in terms of record-keeping, signage, and possibly registering & filing statements with the Food & Drug Administration (FDA).
The most recent development is that the FDA has posted the documents outlining how small-scale "facilities" can register & submit the statement that they are exempt from FSMA.
Please note: FSMA and the FDA use the term "qualified farm" or "qualified facility" to describe those farms and businesses that fall within the Tester-Hagan exemption.…