The recent solicitation by USDA for submachine guns raised concern among farmers and local food consumers. Why would an agency tasked with regulating agriculture in our country need such weapons? 
Answer: It shouldn't. Will you help stop this by urging your Congressman to support the Regulatory Agency Demilitarization Act, HR 4934?
Disturbingly, the arming of regulatory agencies has become more and more widespread in our federal government. While the actual number of armed raids has been low, the fear and distrust that they have created in the local foods community has been widespread and damaging. For example, the 2010 raid on a local food co-op in southern California, in which the FDA participated, is still reverberating through the raw milk community.
If agency officials face a situation in which armed backup is truly called for, they can go through the proper procedures to have support from the Department of Justice. Having in-house SWAT teams and armed personnel makes it too easy to turn a non-hazardous situation into an armed raid that abuses the rights of our citizens. Bureaucrats aren't hired or properly trained for dangerous law enforcement situations. Moreover, it's a waste of taxpayer dollars to provide weapons to each individual agency.
What does HR 4934, the Regulatory Agency Demilitarization Act, do?
To stop this trend, Congressman Chris Stewart of Utah has introduced the Regulatory Agency Demilitarization Act, HR 4934. The bill does three things:
Repeals the arrest and firearm authority granted to Offices of Inspectors General in the 2002 Homeland Security Act.
Prohibits federal agencies, other than those traditionally tasked with enforcing federal law — such as the FBI and U.S. Marshals — from purchasing machine guns, grenades, and other weaponry regulated under the National Firearms Act.
Directs the Government Accountability Office (GAO) to write a complete report detailing all federal agencies with specialized units that receive special tactical or military-style training and that respond to high-risk situations that fall outside the capabilities of regular law enforcement officers.
The bill already has 28 co-sponsors, but it needs a lot more to help move it forward! Will you help?
TAKE ACTION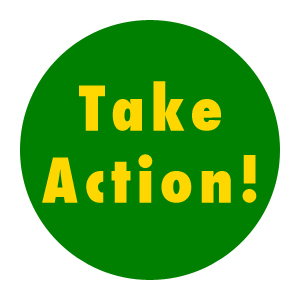 Call your U.S. Representative and urge him or her to co-sponsor HR 4934.
If you don't know who represents you, you can find out at www.house.gov or by calling the Capitol Switchboard at 202-224-3121 to reach your Representative's DC office.
If you have just a couple of minutes, you can make the call and leave this message with whoever answers the phone: "My name is ___ and I am a constituent. I urge Representative ____ to co-sponsor HR 4934, the Regulatory Agency Demilitarization Act."
If you have a little more time and want to make an even greater impact, here are some tips:
Ask to speak to the staffer who handles government oversight issues.
Introduce yourself and ask if they've heard about the bill. Many will not have heard anything yet.
Briefly explain the reasons you are concerned about regulatory agencies having in-house firearms, instead of going through the proper channels for law enforcement.
Most likely, the staffer will say that they need to review the bill and talk to the Representative. Ask them to please follow up with you after they have done that, and give them your number or email to do so.
Be sure to get their name and email address so you can follow-up. Building an ongoing relationship is important!
MORE INFORMATION
H. R. 4934 is a bill to prohibit certain Federal agencies from using or purchasing certain firearms, and for other purposes. Click here to read the bill and see who the co-sponsors are.
Photo Credit: Port of San Diego via Compfight cc