We need your help to legalize direct farm-to-consumer sales of raw milk in Iowa!
HSB 131 and SF 77 (The Milk Bill) would legalize sales of raw milk directly from farmers to consumers. Farmers could sell directly to consumers without being licensed by the state as long as they sold only on-farm or through delivery arrangements made directly with the consumer. The bills would NOT allow re-selling or sales at grocery stores or farmers' markets.
The House Local Government Subcommittee and the Senate Agriculture Subcommittee are holding a Joint Subcommittee hearing on the bills this Wednesday, February 27. If the subcommittees approve it, then it can go the full Committees, possibly the same week.
TAKE ACTION
The legislators need to hear from YOU! Here are three ways you can help, depending on your time and schedule:
TAKE ACTION #1:
Come to the hearing. Having people there in person really makes an impact on the legislators!
WHEN: Wednesday, February 27, at 7:30 am
WHERE: Judiciary Room 103, 1007 East Grand Avenue, Des Moines, Iowa
While you're at the Capitol, you can also help by visiting your own Representative and Senator, to urge them to support HSB 131 and SF 77.
TAKE ACTION #2:
Email the members of the House Local Government Committee and Senate Agriculture Committee, listed below, and urge them to vote yes on the bills. A sample email is included after the list of Committee members.
TAKE ACTION #3:
Call or email your own Representative and Senator to let them know how important raw milk is to you. Ask your Representative and Senator to do everything they can to help move the bills forward quickly.
If you don't know who represents you, you can find out at www.legis.iowa.gov/Legislators/find.aspx or by calling the Capitol Switchboard at 515-281-3221
COMMITTEE MEMBERS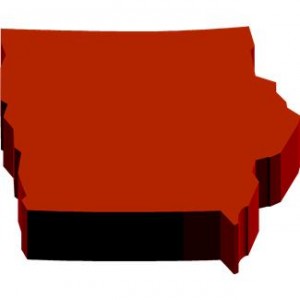 House Local Government Committee Members
Jason Schultz (R, District 18), Chair – jason.schultz@legis.iowa.gov
Greg Heartsill (R, District 28), Vice Chair – greg.heartsill@legis.iowa.gov
Art Staed (D, District 66), Ranking Member – art.staed@legis.iowa.gov
Cecil Dolecheck (R, District 24) – cecil.dolecheck@legis.iowa.gov
Dean Fisher (R, District 72) – dean.fisher@legis.iowa.gov
John Forbes (D, District 40) – john.forbes@legis.iowa.gov
Mary Gaskill (D, District 81) – mary.gaskill@legis.iowa.gov
Tedd Gassman (R, District 7) tedd.gassman@legis.iowa.gov
Mary Ann Hanusa (R, District 16) – maryann.hanusa@legis.iowa.gov
Jake Highfill (R, District 39) – jake.highfill@legis.iowa.gov
Bob M. Kressig (D, District 59) – bob.kressig@legis.iowa.gov
Daniel Lundby (D, District 68) – daniel.lundby@legis.iowa.gov
Dawn E. Pettengill (R, District 75) – dawn.pettengill@legis.iowa.gov
Henry V. Rayhons (R, District 8) – henry.rayhons@legis.iowa.gov
Joe Riding (D, District 30) – joe.riding@legis.iowa.gov
Kirsten Running-Marquardt (D, District 69) – kirsten.running-marquardt@legis.iowa.gov
Larry Sheets (R, District 80) – larry.sheets@legis.iowa.gov
Quentin Stanerson (R, District 95) – quentin.stanerson@legis.iowa.gov
Phyllis Thede (D, District 93) – phyllis.thede@legis.iowa.gov
Matt W. Windschitl (R, District 17) – matt.windschitl@legis.iowa.gov
Frank Wood (D, District 92) – frank.wood@legis.iowa.gov
Senate Agriculture Committee Members
Joe Seng (D, District 45), Chair –  joe.seng@legis.iowa.gov
Rich Taylor (D, District 42), Vice Chair – rich.taylor@legis.iowa.gov
Dan Zumbach (R, District 48), Ranking Member – dan.zumbach@legis.iowa.gov
Daryl Beall (D, District 5) – daryl.beall@legis.iowa.gov
Dennis Black (D, District 15) – dennis.black@legis.iowa.gov
Tod Bowman (D, District 29) – tod.bowman@legis.iowa.gov
Chris Brase (D, District 46) – chris.brase@legis.iowa.gov
Sandra Greiner (R, District 39) – sandra.greiner@legis.iowa.gov
Dennis Guth (R, District 4) – dennis.guth@legis.iowa.gov
Rita Hart (D, District 49) – rita.hart@legis.iowa.gov
Hubert Houser (R, District 11) – hubert.houser@legis.iowa.gov
Tim L. Kapucian (R, District 38) – tim.kapucian@legis.iowa.gov
Steven J. Sodders (D, District 36) – steven.sodders@legis.iowa.gov
SAMPLE EMAIL
Dear (Representative or Senator )____________,
I urge you to vote yes on HSB 131/ SF 77, to legalize direct farm-to-consumer sales of raw milk in Iowa. Raw milk is important to me because _______________ (include a sentence or two about why you care about raw milk).
I urge you to allow Iowa citizens to make their own choices about the benefits and risks of raw milk. Please vote yes on HSB 131/ SF 77.
Thank you.
Name