Judith McGeary, Executive Director: Judith McGeary is an attorney, activist, and sustainable farmer.  After earning her Bachelors of Science from Stanford University and her law degree with high honors from the University of Texas at Austin, she clerked for a Federal Appeals Court and went on to private law practice.  During that time, she became a passionate advocate of sustainable agriculture, and she and her husband established their own livestock farm.  After seeing how government regulations benefit industrial agriculture at the expense of family farms, she founded the Farm and Ranch Freedom Alliance to promote common-sense policies for local, diversified agricultural systems. Judith has been profiled in the Texas Observer and Edible Austin, appears in the documentary Farmageddon, and has been interviewed on numerous radio shows across the country. Judith has served as the Vice Chair of the U.S. Secretary's Advisory Committee on Animal Health and is also active with Texas Organic Farmers and Gardeners Association, the Weston A. Price Foundation, and the Farm-to-Consumer Legal Defense Fund.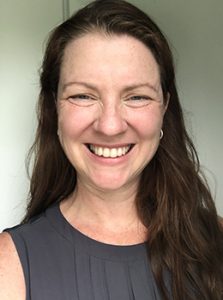 Lindsay Gonzales, Director of Development: A lifelong real food activist and now ag-tivist, Lindsay brings 20 years' experience in nonprofit fundraising and leadership to advocate for independent farmers and ranchers across the country. Born and raised in Houston, Lindsay pursued a bachelor's in ethics and public policy at Hampshire College, a master's in ethics at Vanderbilt University and then took her passion to work for the common good to Washington DC where she worked in the legislature and politics and for multiple national-level nonprofits. Returning to Texas to be with family, she now lives in a small town south of Houston, with a small banana orchard, "just enough" chickens, three dogs, two sons, and her husband. Though she always cared about sustainable agriculture and healthy food systems, her work founding and organizing a local farmers' market made the barriers in the current systems for producers and consumers more apparent than ever. She is passionate about bringing people together so we can create new food systems that will improve the health of individuals, communities, economies, and the environment.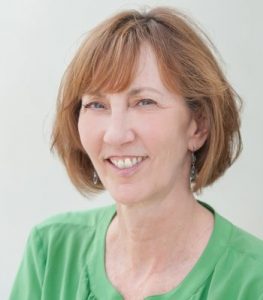 Teresa Davenport, Communications & Outreach Director: Teresa returned to Texas to join FARFA after 32 years on the East Coast where she was responsible for communications, marketing and fundraising for several non-profits. She grew up in the Dallas area and received her bachelor's in journalism from University of North Texas, then worked as a reporter and editor for the Tyler Morning Telegraph. It was during her most recent work at Morven Park, in Leesburg, Va., that she gained experience with issues of rural economic development, sustainable agriculture, and advocacy. Teresa received her master gardeners' certification from Cornell University and was the founder and first president of the downtown revitalization program in a small New Jersey town where she resided for 20 years.
---
If you have a general question, please email info@farmandranchfreedom.org or call 254-697-2661.