Board President Doug Havemann is a U.S. Army veteran, having in Desert Shield and Desert Storm during his 11 years of active duty. He earned a BS in computer information systems and spent 21 years in information technology, focusing on catastrophe operations, infrastructure, wireless infrastructure, complex solution development, and project management.
Following that career in IT, Doug became interested in sustainable farming and became co-owner of Mesquite Field Farm in Nixon, Texas. His focus as a farmer has been on sustainability, rotational grazing, and veteran support through farming.
Doug completed the Holistic Management International (HMI) Drought Summit and graduated from HMI's Beginning Farmers and Ranchers Program. He is also on the steering committee and serves as a speaker for the Battle Ground to Breaking Ground Program.
He joined the Board of Trustees of Farm and Ranch Freedom Alliance in 2016.
---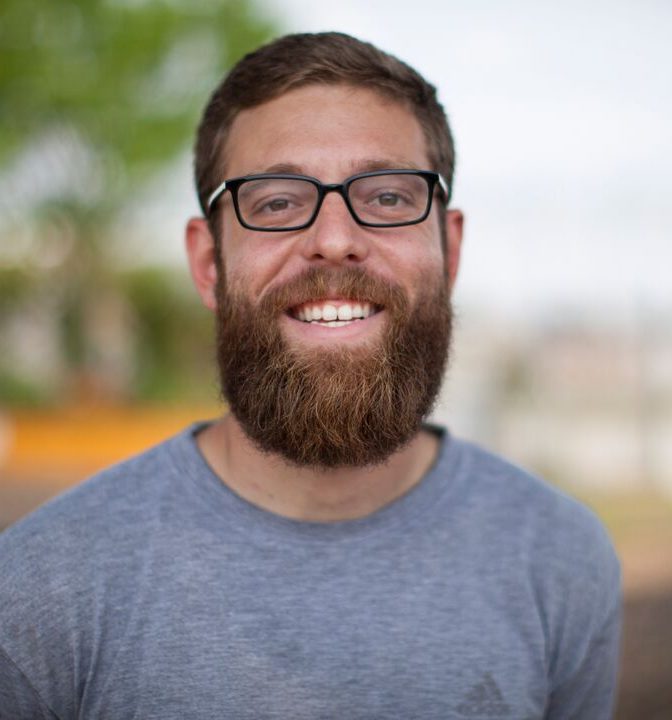 Daniel Garcia-Prats is one of the co-founders of Small Places, a social impact venture that seeks to build a culture of health in communities across Houston through urban agriculture. He has spent the last seven years as Small Places' director of operations, working alongside his brothers Tommy and Mark to develop and run their first urban farm. Located just east of downtown Houston, Finca Tres Robles, provides fresh produce, educational programs, and cultural and community events to impact their local neighborhood.
Daniel also serves as CEO in the Garcia-Prats brothers' newest social impact business venture, Base 3 Farms, that cultivates moringa, a nutrient rich tropical tree, and focuses primarily on producing moringa powder from the leaves.
Daniel has a B.S. and M.S. in mechanical engineering from Santa Clara University, with experience as a manufacturing engineer for both a medical device startup in Silicon Valley and a local oil and gas manufacturing firm.
---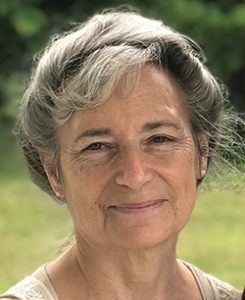 Connie Hale and her husband, Mike, have owned and operated Windy Meadows Family Farm in rural Hunt County, 60 miles east of Dallas since 2002. Pastured poultry are raised and slaughtered in their very small USDA inspected facility located on the farm. Six of their eight children and their families currently work on the farm in every aspect of the business, including hatching chicks, raising and moving poultry on pasture, slaughtering and packaging, delivering product to customers and keeping books.
Windy Meadows Family Farm poultry goes to white tablecloth restaurants, health food stores and family buying clubs in the Dallas area. They also slaughter and process poultry for other producers in the area, from those wanting to sell to farmers markets to those wanting to put their own farm-raised poultry in their freezers.
For the last 20 years, Connie's focus within the farm business has been development of the sanitary operations and hazard analysis program and its documentation for the USDA facility. "We are not a business that happens to be a family," she says, "but a family that happens to run a business."
---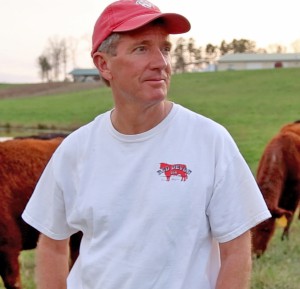 Tom Henslee and his wife Janice bought Back to Earth Farm, a 110-acre farm in the rolling Piedmont hills outside of Asheboro, N.C., in the spring of 2013. Their goal was to create a sustainable farm that produces real food on healthy soils by raising pasture-based cows in a humane manner and utilizing the cows to help heal the soil.
Tom's agricultural activism began when he tried to buy raw milk – a legal product in Texas – from a farmer who was making deliveries to a grocery store a mile from Tom's house. He was struck by the difficulties faced by small farmers, when their greatest desire is to do things in a sustainable manner for the health of their customers, themselves, and their land.
Although he says his education continues daily, he received more formal training in holistic management and spent countless hours with other farmers who served as his mentors. His "off-farm job" is as an attorney specializing in country clubs, resorts, and hospitality law. Tom was General Counsel of ClubCorp during its $1.5B sale in 2006. He holds a Juris Doctor and Masters of business taxation from University of Southern California and a BBA in accounting from Southern Methodist University.
---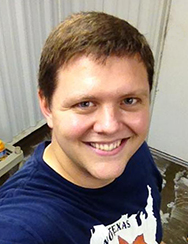 Mark Hutchins owns and operates Rehoboth Ranch in Greenville, Texas, along with his wife, Hillary. Together they raise grass-fed, non-GMO beef, lamb, pork, chicken, turkey, and goats.
Both Mark and Hillary's parents raised their children to understand the importance of growing healthy foods using sustainable, non-chemical methods.
Outside of the farm, Mark works for a law firm as a paralegal, and was elected in 2020 to serve on the county commission.
Mark has been a member of FARFA since 2014, actively assisting the organization on raw milk issues. He joined the Board of Directors in March 2017.
---
Alex Racelis is assistant professor in the Department of Biology at University of Texas Rio Grande Valley, where his expertise is in agroecology, invasion ecology, biological control of invasive species, socio-ecological systems, and urban ecology.
He holds a Ph.D. in environmental studies from University of California, Santa Cruz. He previously worked as a research ecologist with the USDA.
Alex is the recipient of a number of awards, including the Ecological Society of America Education Scholar (2016),  the University of Texas Regents Outstanding Teacher Award (2016), and a Fulbright Garcia Robles Research Fellowship to conduct research in Mexico. In 2022, he was appointed to the USDA's new Equity Commission, Agriculture Subcommittee, working toward helping USDA serve farmers more fairly and equitably.
---
Rick Wells has more than 35 years of experience in the hospitality industry and is the owner of Wells Hospitality Group, which co-owns Rick's Chophouse and Harvest Seasonal Kitchen in Historic Downtown McKinney, Texas. Rick grew up in his family's steakhouse business, then earned a degree in business administration from Southeastern State University.
Rick has a rich past in philanthropy including serving as the President of the Samaritan Inn in McKinney and President of the Foundation for Lovejoy Schools. In 2018, he was awarded two inaugural awards, the Cornerstone Ranch LaFerney Community Hero award and the Cultivating Land and Community Award from Farm and Ranch Freedom Alliance. In 2019, Rick was honored as Distinguished Alumnus of Southeastern State University.