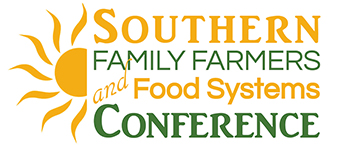 AUGUST 8-10, 2021
San Marcos, Texas
General Info | Program | Speakers | Sponsors
Event Hosts | Event Venue | Exhibitors | Scholarships | Registration
---
We continue to add speakers daily, so check back soon to see the growing roster!
---
2021 KEYNOTES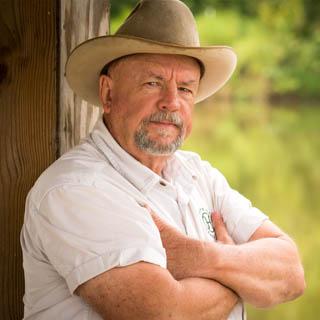 WILL HARRIS is recognized as a worldwide leader in humane animal husbandry and environmental sustainability. He is a fourth-generation cattleman, who tends the same Bluffton, Ga., land that his great-grandfather settled in 1866. Born and raised at White Oak Pastures, Will left home to attend the University of Georgia's School of Agriculture, where he was trained in the industrial farming methods that took hold after World War II. After graduating, Will returned to Bluffton where he and his father continued to raise cattle using pesticides, herbicides, hormones, and antibiotics, and feeding the herd a high-carbohydrate diet of corn and soy.
In the mid-1990s, Will became disenchanted with industrialized methods that had created a monoculture for their cattle. He made the audacious decision to return to the farming methods his great-grandfather had used 130 years before.
Will is the immediate past President of the Board of Directors of Georgia Organics. He is the Beef Director of the American Grassfed Association and was selected 2011 Business Person of the year for Georgia by the Small Business Administration.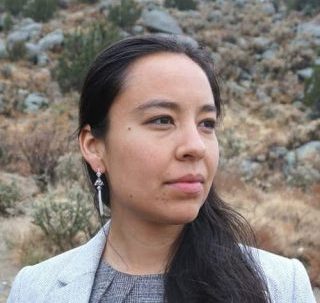 LYLA JUNE JOHNSTON is an Indigenous public speaker, artist, scholar, and community organizer of Diné (Navajo), Tsétsêhéstâhese (Cheyenne) and European lineages from Taos, N.M. Her messages focus on Indigenous rights, supporting youth, traditional land stewardship and food gathering practices, and healing inter-generational and inter-cultural trauma.
She blends undergraduate studies in human ecology at Stanford University, graduate work in Native American Pedagogy at the University of New Mexico, and the indigenous worldview she grew up with to inform her perspectives and solutions. She is currently pursuing a doctoral degree at the University of Alaska, Fairbanks in Indigenous Studies with a focus on Indigenous Food Systems Revitalization.
Lyla June spends her free time learning her endangered mother tongue, planting corn, beans and squash and spending time with elders who retain traditional spiritual and ecological knowledge.
---
ADDITIONAL SPEAKERS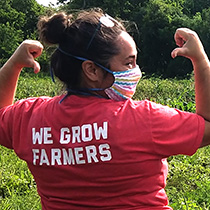 MICHELLE AKINDIYA is the Education Director for Farmshare Austin. Since 2017, she has been teaching Farmer Starter, a 20-week beginning farmer training program on a 10-acre certified organic vegetable farm just outside Austin. Farmer Starter is designed to provide a strong foundation in production and business skills needed to run a successful farm, combining hands-on experience with classroom learning, plus field trips to area farms to see a range of scales and farming philosophies.
Michelle began farming in 2005 when she took her cat and bicycle to live in a barn on a Wisconsin farm to escape city life in Chicago. From there she was hooked. She managed Salute! Farm and Vineyard, a vegetable CSA and red wine vineyard in Woodstock, Ill., 2006-2009, then moved back home to Austin to learn how to grow food in this challenging climate while raising 2 daughters. Since then, she gained experience in urban farming, greenhouse management, managing a micro-grocer specializing in local foods, and foraging for local food for restaurants before scoring her dream job at Farmshare. She feels honored and privileged to share her passion for food, soil, and the interconnectedness of all life as she supports new farmers on their journey.
---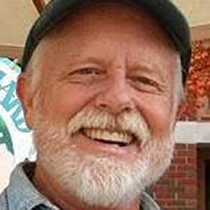 GUY AMES is the author of a series of publications on organic fruit production published by ATTRA, including Community Orchards; Climate Change and Perennial Fruit and Nuts; Pawpaws: Tropical Fruit for Temperate Zones; Fruit Trees, Bushes, and Vines for Natural Growing in the Ozarks , and many more. Guy earned a bachelor's in history from Texas A&M, Commerce; and master's in horticulture (fruit crops and pest control in fruit crops) from University of Arkansas, Fayetteville.
He has more than 40 years of successes and failures growing fruit organically in the South including 25 years as operator of Ames Orchard & Nursery, producing both fruit and fruit plants adapted to Ozark conditions. Among his crops are persimmons, hazelnuts, apple, pear, grape, elderberry, pawpaw, gooseberries, and blackberries. In addition to the orchard and nursery, Guy is a horticulture specialist with ATTRA, the national sustainable agriculture information service managed by the National Center for Appropriate Technology.
---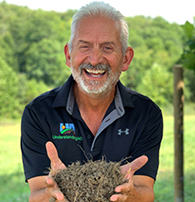 RAY ARCHULETA is a Certified Professional Soil Scientist with the Soil Science Society of America with more than 30 years' experience as a soil conservationist, water quality specialist, and conservation agronomist with the Natural Resources Conservation Service (NRCS). While with NRCS, Ray served in New Mexico, Missouri, Oregon, and North Carolina. After his 2017 retirement from NRCS, he founded Understanding Ag and Soil Health Academy to teach "biomimicry" strategies and agroecology principles to improve soil on a national scale.
Ray received an associate's in Livestock Science from Northern New Mexico College and a B.S. in Agricultural Biology plus 30 hours of graduate work in soil related courses from New Mexico State University. He served in the Peace Corps for two years in Guatemala as a livestock specialist. Today, Ray, his wife, and family own and operate a 150-acre farm near Seymour, Mo.
---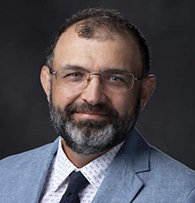 SEMIH ASLAN is associate professor of the Ingram School of Engineering at Texas State University and worked as a Senior FPGA Design Engineer with Motorola LTE Division and as a post-doctoral researcher at Illinois Institute of Technology. Dr. Aslan is the founding director of the System Modeling and Renewable Technology (SMART) Lab in the Ingram School and advises graduate students on green energy, multi-processor system design, and data analysis project. His research interests include renewable energy, sensor modeling, signal conditioning, embedded systems, and hardware optimization. He is a Senior IEEE member.
Dr. Aslan worked with 25 undergraduate students as part of the USDA Women and Minorities in Science, Technology, Engineering, and Mathematics Fields Program (WAMS). During this study, he and his team mentored 25 students in a two-year mentorship program. Upon the completion of the program, 18 of these students stayed as full-time Intel employees and two of them got scholarship from Intel for graduate study. Dr. Aslan has mentored over 20 senior design projects at Texas State University during his 10 years there.
---
RISHAB BASUTKAR is a graduate technology management student at Texas State University. His research focuses on the application of machine learning and imagery using unmanned aerial vehicles as an alternative to conventional methods of measuring organic matter content in soil. Rishab earned his undergraduate degree in India, majoring in mechanical engineering.
He is a strong advocate of these technologies and their ability to improve yields and increase the speed of food production. Rishab also sees benefits in terms of time efficiency, decreased labor, and real-time field crop data to help farmers make quick and effective crop-related decisions.
---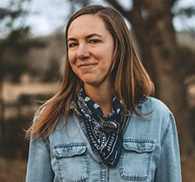 FRANKIE BAYNE is the farm manager of the Farm at Montesino, located in Wimberley, Texas. With her mind and hands directed towards improving soil health, contributing to a healthy ecosystem, and producing an abundance of nutrient-rich food for her neighbors and friends, Frankie joyfully grows seasonal vegetables and fruit.
She is a co-founder and the Board President of the Central Texas Farmers Co-op, a farmer-owned and controlled business that runs a multi-farm CSA program in San Marcos and Lockhart. She also serves as the operations and membership manager of the Texas Organic Farmers and Gardeners Association where she works to provide education, advocacy, and networking opportunities to organic and sustainable farmers across the state of Texas. She is a Produce Safety Alliance certified trainer and in her spare time loves to canoe with her hound-dog and two sons.
---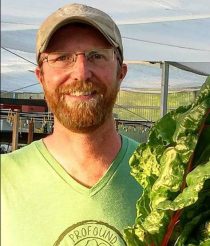 JEFF BEDNAR is the founder of the Profound family of businesses. He started with Profound Microfarms in 2015, a 2.6 acre farm in Lucas, Texas, where he grows leafy greens, edible flowers, culinary herbs and microgreens in 14,000 sq. ft. of hydroponic greenhouses. Then in 2018 he founded Profound Foods, a distribution hub that he created to connect farmers and chefs. Profound Kitchen was born in 2020 as a result of the Covid19 pandemic, creating value-added goods out of end-of-season produce and products that enhance the at-home cooking experience.
Jeff joins us to share his passion about empowering a local foodshed. His journey started with the question "where does our food come from?", leading him down the path of growing his own food and connecting with the local food community, including farmers, chefs, and educators. In his interest to make things better for everyone, Jeff shares time with chefs and farmers to bridge supply chain gaps and solve problems in a way that everybody wins.
---
DR. ELIZABETH BENAVIDES is an Assistant Professor of Animal Science at Texas State University, where she teaches animal science, livestock genetics, and reproduction in farm animals, among other courses. She was awarded her Ph.D. in Animal Science from the University of Missouri and a masters in Animal Science from Texas A&M University/Kingsville. Her research during her master's degree focused on determining the mechanisms of puberty in meat goats.
She continues to work with goats at Texas State University/San Marcos, investigating botanicals and other best practices to minimize the effects of intestinal parasite infections on goats.
---
JIM BLACKBURN is an environmental lawyer and professor in Rice University's Civil and Environmental Engineering Department. At Rice, Jim is a Faculty Scholar at the Baker Institute, co-director of the Severe Storm Prevention, Education and Evacuation from Disaster (SSPEED) Center, and directs the undergraduate minor in Energy and Water Sustainability. Jim is working on establishment of a new soil carbon storage standard called BCarbon and on implementing the Galveston Bay Park Plan through SSPEED Center.
He is the author of two published books, Book of Texas Bays and A Texan Plan for the Texas Coast, and co-authored two books of poems and paintings with artist Isabelle Scurry Chapman, Birds: A Book of Verse and Vision and Texas Hill Country Birds and Waters: Paintings and Poems. Designated a Rice University distinguished alumni laureate in 2018, Jim won the International Crane Foundation Good Egg Award in 2015, the Barbara C. Jordan Community Advocate Award from Texas Southern University in 2007, and the Robert C. Eckhardt Lifetime Coastal Achievement Award in 1998. Two projects he helped design – the Galveston Bay Park Plan and the Texas Coastal Exchange – won recognition from the Houston Chapter of American Institute of Architects.
---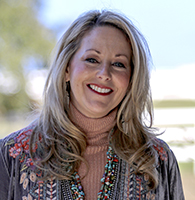 HEATHER BLEWETT is a cattle rancher and a realtor from Kingsbury, Texas, where she resides with her husband Kevin and two children. As a child, she raised and showed Santa Gertrudis and Brahman-influenced cattle with her parents in Carrizo Springs, beginning her lifelong commitment to the breeds.
She currently runs the annual Hot Gert Show in Robstown, Texas, and is the manager of the South Texas Junior Santa Gertrudis Association. On the national level, Heather serves on the Youth Activities Committee for SGBI, planning the junior national show each summer, at which about 700 head of cattle are exhibited. Her family runs the Buena Vida Cattle Company, currently raising about 95 head of Santa Gertrudis cattle. It is the home of two National Champions and two Reserve National Champions. Heather is passionate about Santa Gertrudis cattle and a priority for her is to share information about the breed to cattlemen looking for new opportunities.
---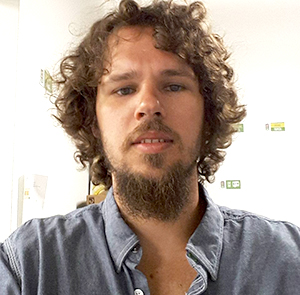 JARRYD BRENNAN graduated from Texas State University in 2009 with a bachelor's in Biochemistry. After graduating, he worked as an apprentice at Raphael Garden at Rudolf Steiner College in Fair Oaks, Calif., learning BioDynamic Agriculture in theory and in practice, serving a 40-member CSA.
He returned to his home in the Austin area and worked his way up at Whole Foods Market from a cashier/bagger through customer service leadership and into produce and perishable leadership before finding a home at Farmhouse Delivery. Jarryd began as the grocery buyer/forager and shortly thereafter became the produce buyer/forager, which developed into a management role in produce. For the last two years he's worked with 75+ local growers, most of which utilize organic practices, curating local produce boxes weekly. He established a relationship with Veritable Vegetable, the nation's oldest organic produce distributor to offer Farmhouse Delivery customers a year-round supply of the best quality produce available through a la carte and box assortments.
---
CODY BROWN was born and raised in west Texas in the small town of Andrews. He earned a bachelor of science degree in Horticulture Business Management along with a master's in Integrated Agricultural Sciences from Texas State University.
Today, Cody is one of the owner/ operators of Growtopia Farms, based in San Antonio. Growtopia organically produces vegetables and mushrooms for the greater Central Texas area. Near-term plans are to purchase land and expand into regenerative agriculture.
---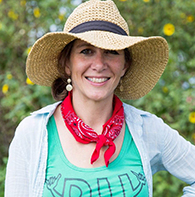 AISLYNN CAMPBELL has been growing food on family land, in community gardens, and in her own backyard for more than 30 years, honing her hands-on expertise while developing edible, 100 percent organic gardens in South Texas. She speaks and advocates throughout Texas with a focus on marketing, edible landscape, seed-to-plate nutrition, social entrepreneurship, and community leadership.
A communications professional with a background in agriculture, non-profit management, and pediatric and senior health, Aislynn recognized South Texas' need for access to affordable, locally-grown food. So, in 2012, she created the Corpus Christi Downtown Farmers' Market. A year later, she founded GROW Local South Texas, a non-profit organization that provides affordable access to nutrient-dense food, and cultivates South Texas' local food system.
---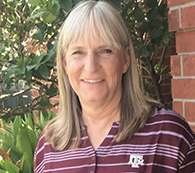 LAURI CELELLA is co-owner of Dry Creek Livestock and Poetry Dorpers, located in Poetry, a small town in northeast Texas. Lauri currently leads a Regenerative Agriculture Mentoring Program group for Holistic Management International. Along with her husband, veterinarian David Celella, she practices Holistic Management at Dry Creek Livestock.
Using planned grazing methods, they have incorporated Devon cattle since 2007 and Dorper sheep since 2011 to improve soil health at their operation. Ten years of raising Dorper sheep plus her work with ruminants at a veterinary clinic have provided Lauri with knowledge on parasite prevention and treatment for small ruminants.
---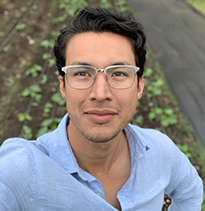 HERNAN COLMENERO is the Farm Manager for the farm program at IDEA Public Schools, a non-profit corporation that operates public charter schools in Texas. In this capacity, he oversees the mixed vegetable production of nine school farms in El Paso, Austin, San Antonio, and the Rio Grande Valley. He also develops curricula to ensure students learn about regenerative agriculture principles, food systems, and understand the socio-economic and political frameworks that surround food production.
Currently his Master's in Public Health work centers around the impact biodiversity has on human health, environmental degradation, and climate change. He is a USDA E. Kika De La Garza Fellow, has studied agricultural food systems in Cuba, and his last name means beekeeper. When not working, you can usually find him and his wife travelling abroad.
---
DOUGLAS H. CONSTANCE is Professor of Sociology at Sam Houston State University in Huntsville, Texas. His degrees are in Forest Management (BS), Community Development (MS), and Rural Sociology (PhD), all from the University of Missouri-Columbia. His research focuses on the impacts of the industrialization and globalization of the conventional agrifood system on rural communities and on alternative agrifood systems. He has numerous journal articles, book chapters, and books on these topics. His more recent co-edited books are Alternative Agrifood Movements: Patterns of Convergence and Divergence (2014) by Emerald Press and Contested Sustainability Discourses in the Agrifood System (2018) by Earthscan Press.
Doug is a past president of the Southern Rural Sociological Association and the Agriculture, Food, and Human Values Society, and past editor-in-chief of the Journal of Rural Social Sciences. He is also past chair of the Administrative Council of the USDA Southern SARE Program where he served as the Quality of Life Representative. His most recent publication is the co-authored report, "The Food System: Concentration and Its Impacts," prepared for Family Farm Action. His current book project focuses on the role of the agrifood system regarding climate change and the contested paths forward to a sustainable and equitable agrifood system.
---
NELSON DANIELS serves as an Extension Specialist for Agriculture & Natural Resources and is the co-State Director for Texas SARE. Prior to his current position, he held both programmatic and administrative positions at Prairie View A&M University and worked as an Extension agent, both with Prairie View A&M University and with the Texas A&M AgriLife Extension Service.
Nelson has been an instructor at Houston Community College in the Departments of Agriculture and Horticultural Sciences and an economist for the U.S. Agency for International Development in Sri Lanka. He has a bachelor's and a master's degree in Agricultural Economics from Prairie View A&M University and a Ph.D. in Agricultural Education from Texas A&M University. His program interests are in the areas of sustainable agriculture, agricultural diversification, business development, and the survival of the small family farm.
---
CHAZ DAUGHTRY is a first-generation farmer and agriculture entrepreneur. He is the founder and operator of Sweetwater Farms HTX, a 6-acre urban farm located in north Houston, Texas. His farm sells seasonal veggies and teaches youth about agriculture and entrepreneurship.
Chaz is also the founder and CEO of Soulfitgrill, a healthy spice and sauce company offering more than eight different spices. From Caribbean to Cajun flavors, all of the options are low in sodium, low in sugar, and contain no preservatives or MSG. Today, Soulfitgrill has become one of the largest healthy food product companies in the world. When Chaz is not making healthy food blends and urban farming, he serves as the co-founder of TWEF, a non-profit that has impacted over 100,000 lives. Chaz holds a bachelor's in economics from Texas A&M – College Station.
---
DON DAVIS and his wife, Debbie, ranch in the Texas Hill Country, raising historically correct, genetically pure Texas Longhorn cattle. Since 2003, they've marketed their grassfed Longhorn beef under the Bandera Grassland brand. The ranch is enrolled in the Audubon Conservation Ranching Program.
Born in Austin, Don is past president of the Cattlemen's Texas Longhorn Registry and owns and operates Grassfed Livestock Alliance, formed in 2006 to provide a fair and sustainable market for family farms and ranches. The GLA supplies grassfed beef to Whole Foods locations in Texas, Louisiana, Arkansas, and Oklahoma. Don is current president of the American Grassfed Association and chairs AGA's grassfed standards committee. Don and Debbie are part owners of Grassfed Sustainability Group, the Savory International hub in Texas, teaching Holistic Management and regenerative practices to landowners, managers, and producers throughout the Southwest.
---
NICK DE VRIES is a veteran of both the U.S. Army – serving four years in the 1st Cavalry Division at Fort Hood, Texas – and the energy sector with nearly a quarter of a century of experience working with some of the most exciting names in solar. His current role is senior vice president of Technology and Asset Management at Silicon Ranch, where Nick has developed experience and a vision for making photo-voltaic (PV) plants more capable.
Silicon Ranch owns – and Nick now operates – projects that he himself designed a decade ago, including the first transmission interconnected PV plant in the Southeast. In that same vein, Nick leads a team responsible for reimagining the relationship between agriculture and energy land use. Regenerative Energy® co-locates nature-based land management solutions and solar power plants. Nick holds 3 patents in both PV module manufacturing and design and a degree in Mechanical Engineering from Lehigh University.
---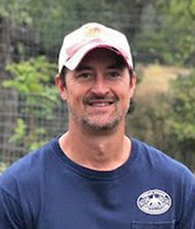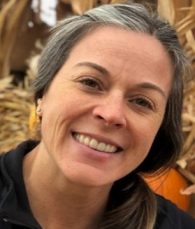 HEATHER DRAKER is a Southwest Texas State University graduate. She earned her Bachelor of Arts degree in Psychology and then went on to earn her Masters of Arts degrees in Education and Sociology. She has been teaching both high school and college classes for the past 15 years, where she has served as the Environmental Club Sponsor and Garden Club Sponsor. She has been an amateur beekeeper for the past ten years and currently co-manages 2 bee hives with her husband, Walt.
WALT DRAKER is a Texas State University graduate, earning his Bachelor of Science degree in Agriculture with a concentration in Horticulture. While at Texas State, he served as the president of the Texas State Bee Club (Bobcat Buzz), and has remained actively involved in beekeeping up to this day. Since graduation he has set up successful handyman and landscaping businesses in Central Texas. His landscaping work focuses on compost tea application and planting native pollinator friendly plants.
He lives in Canyon Lake, Texas, with his wife, Heather, and their daughter who both share his love and commitment to the natural environment. He oversees his 14-acre homestead on which he grows organic food for his family and manages anywhere from two to six beehives.
---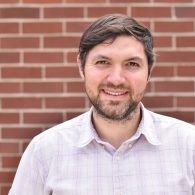 EVAN DRISCOLL is a staff consultant at Kitchen Table Consultants where he works with farm and local food supply chain companies across the country, specializing in business development, financial analysis, and fundraising readiness for food and farm businesses. Evan has spent over 10 years working in local food systems and small business development, beginning with starting a diversified fruit/vegetable/egg farm in Portland, Ore. After a move to Austin, he was farm manager for Green Gate Farms, also a diversified fruit/vegetable farm. His experiences led him to explore distribution and sales as a potential solution to the bottlenecks he saw on the farm.
At Sustainable Food Center in Austin, the Central Texas Food Bank, Foodshed Investors and as executive director of Texas Farmers Market, Evan continued to expand his skills and knowledge in food distribution and access programs, procurement, and food business financing. Evan has worked with hundreds of farm and food companies to help them sustain and increase their social, economic, and environmental outcomes. Evan lives in Austin with his wife and two kids.
---
MORGAN EHMLING is a farm viability program manager at Sustainable Food Center, a non-profit organization based in Austin, working to cultivate a just and regenerative food system. In her work, Morgan identifies challenges faced by farmers and ranchers in Central Texas and facilitates connections for producers needing vital resources, whether those be technical, educational, or financial. She is deeply passionate about sustainable food production, regenerative agriculture, social justice, and responsible land stewardship.
Morgan graduated from The University of Texas at Austin with dual degrees in Plan II Honors and Sociology. Morgan joined Sustainable Food Center in October 2018 as the Grow Local Program intern and has been a full-time staff member since July 2019.
---
DIANA GARCIA-PADILLA is co-owner of Yahweh's All-Natural Farm and Garden, a USDA Certified Organic farm. She is also founder of HOPE for Small Farm Sustainability, a non-profit organization in the Texas Rio Grande Valley. A self-taught entrepreneur, born and raised in Chicago, Diana has experience in the restaurant industry and business management.
The mission of HOPE is to foster and expand interest in organic and natural local food production. HOPE accomplishes this by utilizing on-farm training workshops, online videos, and in-person presentations to train farmers in production methods and steer them toward technical and funding resources.
---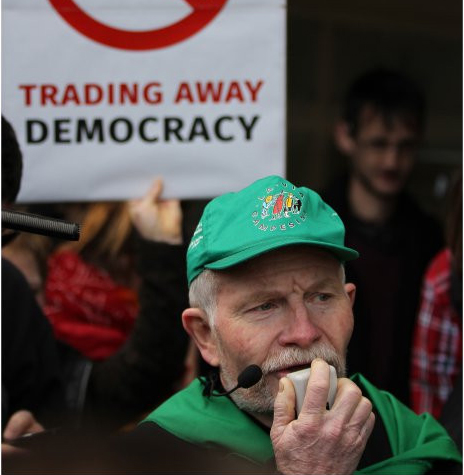 JIM GOODMAN spends much of his time working, speaking, and writing to promote fair farm prices, a safe food supply, and a society that respects and includes everyone. Jim and his wife Rebecca ran a 45-cow organic dairy and direct market beef farm in Wisconsin for 40 years. His farming roots trace back to his great-grandparents' immigration from Ireland during the famine and the farm's original purchase in 1848.
He currently serves on the policy advisory boards for the Center for Food Safety and the Organic Consumers Association and is a board member of Midwest Environmental Advocates and the Family Farm Defenders. He is the current board president of the National Family Farm Coalition.
Jim was a 2008-2009 Kellogg Foundation Food and Society Policy Fellow and is a past chair of USDA's North Central Region Sustainable Agriculture Research and Education Program Administrative Council as well as a past member of the USDA National Research, Extension, Education and Economics Advisory Board, and the USDA Dairy Industry Advisory Committee.
---
JUSTIN W. GRAHAM comes from a family that farmed since Texas' settler days in the prairies near Palo Duro, in the counties of Motley, Floyd, and Hale. In the 1970's, an uncle, seeking better water sources and climate for conventional growing, moved to Uvalde County and this was where Justin spent his youth – a small corn and cotton farm. As industrial agribusiness became more the norm, much of Justin's family left farming, and he entered Texas State University to study Art and Anthropology.
There, he met his wife Kayte, who was studying agriculture, nutrition and geography. Intrigued by her zeal to change the agricultural food system, he joined Kayte in that passion, working together briefly with Betsy Ross (another Conference speaker) in Granger, Texas. There, Justin first witnessed the benefit of managing to promote soil life rather than circumventing it. In 2013, they purchased a small homestead in Center Point and began their journey to design and implement Zanzenberg Farm, a small, diversified silvo agroforestry operation. Their goal is to produce high quality pork and poultry under fruit and nut trees while enriching soil, sequestering carbon, and controlling soil and water runoff to the Guadalupe River.
---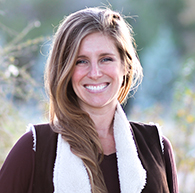 ELISE HASCHKE provides consultation services to food and farm-affiliated organizations to develop strategic initiatives, secure public and private funding, and design projects portfolios that restore ecological health and economic prosperity to farmland and farms. Prior to her role at Food Roots Consulting, Elise spent 4 years working with federal food and nutrition programs at the Texas Department of Agriculture and a subsequent 3 years working with direct farm-to-market sales channels as Program Director at Sustainable Food Center.
She was an Austin mayoral appointed member of the Austin Travis County Food Policy Board and an Austin City Council-appointed commissioner on the Joint Sustainability Committee. Elise has 3 years of on-farm experience as a weekly workshare CSA member at Green Gate Farms and also spent time on a holistically managed ranch in Montana. Elise holds an M.S. in Nutrition from the Friedman School of Nutrition Science and Policy at Tufts University, and undergraduate degrees in Neurobiology and Dietetics from the University of Texas.
---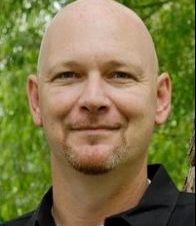 DOUG HAVEMANN is a U.S. Army Veteran and a retired and recovering technologist. He is co-owner/operator of Mesquite Field Farm with his wife Melissa where they produce grass-fed/finished beef, pastured poultry, pastured turkey, and high tunnel-grown specialty crops.
Mesquite Field Farm is one of the two mentor training farms for the Texas AgrAbility project Battleground to Breaking Ground (BG2BG) – a three-phased project available to veterans, active duty military, and beginning farmers and ranchers designed to encourage and enhance sustainable farming and ranching across Texas and the U.S. The Havemanns continue their mission to provide services to individuals with disabilities, chronic health conditions, and functional limitations to start or stay engaged in production agriculture.
Doug is member of the FARFA board of directors, BG2BG steering committee, Farmer Veteran Coalition (FVC) Texas Chapter Board, Small Producer Initiative (SPI) steering committee, Chief Executive of First Shot Distillery, and co-owner of RegeneratIT, an agriculture services company. Doug actively advocates for farmer/rancher supportive legislation through FARFA.

---
LORIG HAWKINS owns and operates Middle Ground Farm in Bastrop, Texas. Middle Ground Farm and its team grow 5 acres of Certified Organic produce that is distributed to the Austin, Bastrop, and San Marcos regions. The farm is also a member of the Central Texas Farmers Coop. Lorig and her partner, Carolina, also raise a small herd of cattle on leased land adjacent to the property.
Lorig holds a Trainer Certificate in Produce Safety and is currently a Food Safety Fellow with the National Young Farmer Coalition. They currently sit as Board Chair for the non-profit, Farmshare Austin, an organization that teaches new farmers and works to increase food access and preserve farmland.
---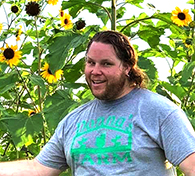 BRENT HEIRONIMUS began his career in the hospitality industry, running restaurants and country clubs after earning degrees in business and hospitality. He transitioned to farming full time in 2014 after seeing the business opportunities presented by the small farm his parents started in 2011.
Brent is now owner of Donna's Farm, about 15 miles south of Beaumont, which he took over following his parents' retirement. He grows seasonal produce and flowers, selling at the Beaumont Farmers Market and at his on-site farm stand, and supplies fresh produce to local restaurants and to consumers along the upper Texas Gulf Coast. He believes in using the proper tools to make a farm more efficient and to streamline the process of farming on a small scale.
---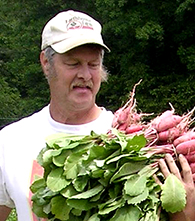 ALEX HITT has been farming outside of Chapel Hill, N.C., for 40 years with his wife Betsy. On their diversified operation at Peregrine Farm, they produce cut flowers, small fruits, vegetables, and pastured turkeys; selling at a farmers' market, directly to restaurants, pick-your-own, and a roadside stand. They've also marketed crops to grocery stores, florists, and floral wholesalers, managing to make their entire living since 1990 off the 2.5 acres in production.
Alex has served on the Board of Advisors for the Center for Environmental Farming Systems in Goldsboro, N.C., and was the board chair of the Rural Advancement Foundation International-USA. He is a past chair of the Administrative Council of the Southern Region on USDA's Sustainable Agriculture Research & Education Program. He and Betsy were named 1995 Small Farmers of the Year by NC State A&T University, 1995 Farm Stewards of the Year by the Carolina Farm Stewardship Assoc. and in 2006 were awarded the Patrick Madden Award for Sustainable Agriculture.
---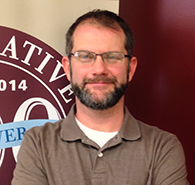 BOONE HOLLADAY is the Fort Bend County Extension Agent in Horticulture for Texas A&M AgriLife Extension. He holds an undergraduate degree in Horticulture from Stephen F. Austin State University and master's degree in Agricultural Education from Texas A&M University. Long before his studies, he was an avid gardener and plant enthusiast. He brings previous experience as horticulture staff at Moody Gardens in Galveston, Producers Cooperative in Bryan, and the Texas A&M Department of Horticultural Sciences in College Station.
He brings knowledge from a number of related industries – from retail horticulture to landscape design and irrigation installation – to his Fort Bend County programming efforts. He is happily married to wife Soni, is the proud father to daughter Bailey, and currently resides in Fulshear, Texas.
---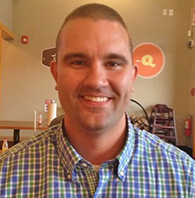 MARK JACOB joined Wheatsville Co-Op as general manager in April 2020 and has extensive experience leading multi-unit operations at a regional level in both housing and retail food sectors. While growing up in East Texas, he began work as a front-end grocery clerk and eventually worked for a regional chain, eventually becoming director of store operations for 16 retail locations.
Mark has broad experience with inclusion and diversity effort, including leading development of affinity groups for Latino, Black, LGBTQ, veterans, and women in an 11-state region. Another of his passions is food access, and working to address this issue in the Austin community is one of his missions since joining Wheatsville. As a volunteer, Mark has organized cleanup and restoration of parks, led Focus on Hunger events in several major U.S. cities, and has participated for many years in both the Relay for Life and the Race for the Cure.
---
LIZ JEFFERS is an account executive at Barn2Door, an industry-leading online solution designed to help farmers grow and manage their direct sales. She is excited to share how farmers can build a more resilient business, increase sales, access more customers and save time.
Liz has spent the past six years working with farmers to help them grow their businesses, develop their brands, and strengthen relationships with their customers, working through Barn2Door to create smooth buying experiences for farmer customers, including one-click orders via the web, social media sites, mobile, and email. Liz is passionate about supporting the efforts of our nation's farmers and improving access to local food throughout the United States.
---
TRAVIS KRAUSE is founder and CEO of Grazing Lands, a company that leases ranches for grazing livestock at scale, using regenerative practices to improve soil health and biodiversity and to sequester carbon. The goal is to expand the number of acres managed regeneratively as much as possible, bringing ecosystems back to life.
A graduate of Texas A&M University Wildlife and Fisheries Sciences, Travis worked for several years abroad in developing countries. Realizing the practical limitations of his work, he returned to his family ranch about 50 miles west of San Antonio in 2010 to start Parker Creek Ranch, a small producer and retailer of regenerative agriculture products. A seventh-generation rancher, he currently resides on the family ranch near D'Hanis, Texas, with his wife Mandy and two kids Jack and Max.
---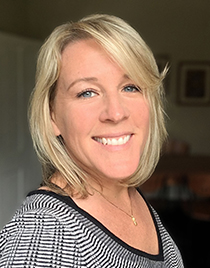 KARA KROEGER's mission is to create awareness of human, animal, and ecosystem health through regenerative agriculture education and outreach. Her current position is as Sustainable Agriculture Specialist at the National Center for Appropriate Technology (NCAT) in San Antonio, where she promotes holistic management tools that lead to improved soil health and increased nutrient density of food. Kara also oversees NCAT's Soil for Water initiative, which aims to create a critical mass of producers who are applying regenerative agricultural practices that catch and hold more water in the soil. Additionally, she works with farmers and ranchers to improve wholesale readiness and promote local foods to broader markets such as cooperatives and institutions.
Kara holds a B.S. degree in General Agriculture from Texas State University. Prior to focusing on agriculture, Kara received her Certified Herbalist designation at The Rocky Mountain Center of Botanical Studies in 1999, as well as a Certified Nutritionist designation from The American Health Science University in 2003. Kara also had the fortune of working as a chef under renowned Chef Jesse Griffiths, founder of Dai Due in Austin. Kara also operates Foundation Culinary, a nutrition consulting/private chef business focusing on holistic health.
---
MATTHEW KUTUGATA grew up in Texas and attended the University of Texas at Austin completing his bachelor's degree in geography. After graduating, he worked on various farms, with non-profits, as a naturalist in the United States, and as a park ranger abroad. Matthew completed his master's in Agricultural Sciences, working under Dr. Alex Racelis at the University of Texas Rio Grande Valley, where he used digital image analysis and machine learning to evaluate cover crops and to monitor wildlife in agricultural landscapes.
He started his Ph.D. in 2020 at Texas A&M in the Department of Soil and Crop Sciences. There he is working under Dr. Muthu Bagavathiannan to develop computer vision-based tools and resources for integrated weed management. You can follow him and his research @mattkutu on Twitter.
---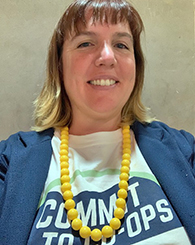 ANNELIES LOTTMANN is one of the foremost experts on cooperative development in Texas. As a co-founder of Yard to Market Co-op, she knows first-hand the challenges and joys that the co-op start-up process brings. Through her work as a Cooperative Development Specialist with the Texas Rural Cooperative Center, Annelies has assisted dozens of new cooperatives and rural businesses as they start, grow, and thrive. She was instrumental in the City of Austin's creation of a worker-co-op training and coaching program for 2021.
Annelies has served on the Boards of Black Star Co-op and the Austin Cooperative Business Association and has led strategic planning and board training sessions for many of the food system nonprofits in Texas. Annelies believes that cooperative business ownership can be a key tool in building both individual and community wealth, helping to break cycles of poverty. When she's not working with cooperatives, you can find Annelies out in the garden.
---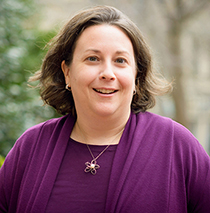 PATTY LOVERA is a food policy consultant who serves as the policy advisor for the Campaign for Family Farms and the Environment, a coalition of state and national groups working to fight factory farms, and as the policy director for the Organic Farmers Association, which represents U.S. certified organic farmers.
Previously, Patty helped start and grow Food & Water Watch, serving as their Food and Water Program Director for 14 years. Patty has a bachelor's degree in environmental science from Lehigh University and a master's degree in environmental policy from the University of Michigan. Before joining FWW, Patty was the deputy director of the energy and environment program at Public Citizen and a researcher at the Center for Health, Environment and Justice.
---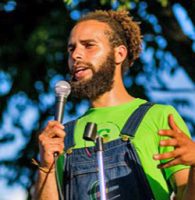 STEPHEN LUCKE is founder and CEO of Gardopia, a nonprofit that works to reduce obesity and malnutrition by increasing access to fresh produce and by implementing strategic intervention programs in schools, businesses, and community organizations.
During his undergraduate years, he became enamored with health and wellness, first starting a student & employee wellness program, and then a community garden on campus, all of which led to his launch of Gardopia. Lucke's vision of Gardopia is to serve as an education-based non-profit organization with a mission to teach communities about the importance of practicing wellness through gardening, creating a healthier, more educated, and environmentally sustainable society. He earned a B.S. in biochemistry and an M.A. in nutrition, both from the University of the Incarnate Word. Stephen is a proponent of civic engagement and ran for mayor of San Antonio in 2017.
---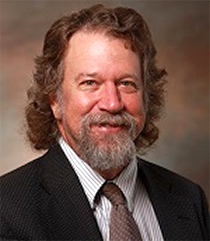 STEVEN LUKEFAHR is a retired professor of Animal Science from Texas A&M University-Kingsville (TAMUK). For 27 years he taught mostly courses in genetics and statistics. He has conducted research on cattle, horses, rabbits, and other species. Steven raised cattle in his youth and worked on area cattle ranches. In 1994 Steven started a small, cow-calf operation.
Since 2003, he has not fed hay to his cattle, but instead developed a holistic system involving proper stocking rate and rotational grazing. This system includes breeding of heat-tolerant cattle he developed (based on Senepol, Tuli and Red Angus breeds; "Star" composites) that are well adapted to south Texas. In addition, he created niche markets for his calves as breeding stock or as grass feeders for local ranchers. His management system is especially suitable for small beef producers, many aspects of which can be just as readily applied to large operations.
---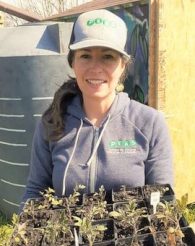 LAUREN ZAPPONE MAPLES co-founded PEAS Community Farm & Urban Orchard at Austin's Cunningham Elementary in 2011 and became the executive director in 2015. Prior to leading PEAS, she was a classroom teacher who became known for taking her students for outdoor learning. In 2014, Lauren received the John F. Ahrns Award for Environmental Education from the Children in Nature Collaborative of Austin for her work using the school's community farm as a science and math classroom.
In 2015 she received the Fulbright Distinguished Award in Teaching Grant which allowed her to spend a semester studying place-based outdoor education in New Zealand. This research prompted the launching of PEAS as a 501c3 nonprofit to extend the reach of classroom teacher support for outdoor learning to other Austin area schools. Lauren also worked as environmental educator for the City of Austin and taught as an adjunct professor at two local universities. She just ended a two-year term as co-chair of AISD's Environmental Stewardship Advisory Committee and still serves on the Central Texas School Garden Network's Leadership Team.
---
KELLEY MASTERS owns and maintains the website TexasCottageFoodLaw.com as a private citizen and home baker who was responsible for the filing of the first Texas Cottage Food Bill in 2009. When the 2009 bill died, Kelley redoubled her efforts, starting the Texas Baker's Bill Facebook page in 2010 and working tirelessly toward the ultimate passage of SB 81 in 2011, HB 970 in 2013, and SB 572 in 2019. She has spent countless hours mustering grassroots and media support, working with legislators and special interest groups, and has probably delivered more homemade cookies to the Texas State Capitol than any person in history.
Inspired by what she calls "a temporary bout of insanity," Ms. Masters returned to school in 2017 and graduated from Austin Community College in 2019 with an Associate's of Applied Science in Paralegal Studies. Kelley and her husband live and work in Cedar Park, Texas, and have three children. They own a small software company, which publishes CakeBoss Software for Bakers. She continues to maintain the cottage foods website and Facebook page, and is a strong advocate for protecting and advancing the rights of home food producers.
---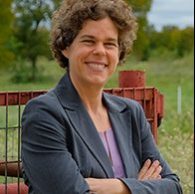 JUDITH McGEARY is an attorney, activist, and sustainable farmer. After earning her Bachelor's of Science from Stanford University and her law degree with high honors from the University of Texas at Austin, she clerked for a Federal Appeals Court and went on to private law practice. During that time, she became a passionate advocate of sustainable agriculture, and she and her husband established their own livestock farm.
After seeing how government regulations benefit industrial agriculture at the expense of family farms, she founded the Farm and Ranch Freedom Alliance to promote common-sense policies for local, diversified agricultural systems. Judith has been profiled in the Texas Observer and Edible Austin, appears in the documentary Farmageddon, and has been interviewed on numerous radio shows across the country.
---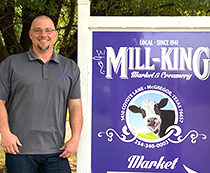 CRAIG MILLER, a 3rd generation dairyman, is co-owner and CEO of Mill-King Market and Creamery, a dairy, farmstead creamery, and farm market located in McGregor, Texas, just outside Waco. Craig, along with his wife Rhianna and his parents, Billy and Shorty Miller, produce minimally processed dairy products with no synthetic chemicals, additives, or preservatives while also using sustainable methods on the land and for their dairy cattle. Mill-King is known for its low-temp pasteurized, cream-top milk found in grocery stores, top restaurants, and specialty coffee shops across the state.
Craig and Rhianna returned to the family farm in 2004 after receiving degrees from Tarleton State University. Craig went on to study and receive training in bovine ultrasonography and embryology. For years they traveled around Texas working on single head homestead farms as well as dairies and feedlots hosting thousands of head, witnessing firsthand the differences between sustainable and factory farming. They also realized that market price instability from selling to a large milk coop could mean the end of his family's business. The Millers decided to switch to production of raw milk and raw milk cheese for retail, later moving to vat pasteurized dairy products, turning Mill-King into a company known across Texas for its high-quality products.
---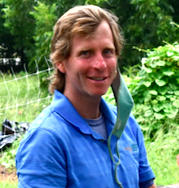 BILLY MITCHELL is the Food Safety Modernization Act (FSMA) training coordinator at the National Farmers Union and works closely with the Local Food Safety Collaborative, an FDA-funded initiative to provide training, education, and technical assistance to local food producers. Billy works with producers around the country to identify creative and cost-effective solutions that make food safety practical for small and medium size operations. The program targets organic, sustainable, value-added, diversified, and socially disadvantaged growers who serve local markets.
Previously, Billy worked on different diversified vegetable farms in Georgia, and spent more than a year with Global Growers coordinating on farm food safety workshops with different Georgia agricultural service groups. Originally from Chicago, Billy received his bachelor's degree from Bradley University in Peoria, Ill.
---
GLEN MIRACLE grew up in Kentucky with a gardening mother and farming grandparents. For 20+ years in Houston, while working in the arts, he explored gardening as a hobby. In 2001 he and his wife Kenan decided to move 45 miles northwest of Houston to Hempstead, where he continued his art projects part-time, but began the framework of a small family farm. They named it Laughing Frog Farm in honor of the thousands of tree frogs on the pond. Since 2009, the farm has been his full-time job.
Laughing Frog Farm grows about two acres of vegetables, runs a small flock of Gulf Coast sheep, and raises free-range meat and egg laying chickens. Most every Saturday he is at the Urban Harvest Farmers Market in Houston selling meat and produce. Glen studied permaculture and uses those principles as guidelines for production and land development. The farm hosts farm-to-table dinners in the spring and the fall, has farm tours, and teaches gardening/farming classes.
---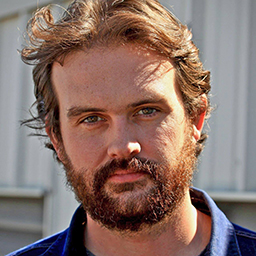 COLIN MITCHELL currently works as a sustainable agriculture specialist for the National Center for Appropriate Technology (NCAT). Colin has a bachelor's in government and a minor in geography and the environment from the University of Texas in Austin. He is a former project management intern for the Permaculture Research Institute of Australia and a PRI certified permaculture designer.
Colin spent the years after his internship working on and managing sustainable agriculture and development projects across central Texas and the United States. For NCAT he currently works on projects related to soil health and carbon sequestration, ecosystem services, adaptive multi-paddock grazing, cover crops, agroforestry, and other regenerative agriculture systems.
---
DR. GAIL MYERS is an agricultural anthropologist, and since 1997, has interviewed, researched, lectured, written about, and recently filmed stories of African American farmers, sharecroppers, and gardeners. In 2001, as a doctoral student at Ohio State University, Dr. Myers organized the first statewide conference in Ohio on the subject of "Sustaining Communities: Ohio's Black Farmers at the Crossroads." Dr. Myers co-founded Farms to Grow, Inc., in 2004 in Oakland, Calif., to work with Black farmers locally and nationally, launching the Freedom Farmers Market in Oakland in 2013.
Dr. Myers lectures and consults frequently with community groups, universities, and national organizations, as well as local, state, and federal agencies, educating about the traditions of Black farmers' material culture and traditional food ways. In 2018, she received the Advocate for Social Justice Award from the Eco-Farm Association in recognition of her social justice work. Myers continues grassroots organizing and coalition building through her work with Farms to Grow. Her upcoming documentary/multi-media project, "Rhythms of the Land," featuring interviews with Black farmers, is currently in post- production.
---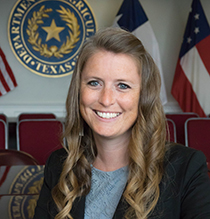 KAT NEILSON joined the Texas Department of Agriculture's grants team in 2018. She is the Texas state point of contact for the Specialty Crop Block Grant and Specialty Crop Multi-State program, as well as the Young Farmer Grant, the National Organic Certification Cost Share Program, the STAR Fund, and the Agriculture and Research Development Program. Her 15 years of grant experience stems from a diverse background in non-profits including higher education foundations and heritage and museum management. Her experience includes fundraising, fiscal and operations management, program development, and the entire life cycle of grants from writing and project implementation to monitoring and new program creation.
Kat's passion for improving communities through meaningful action includes volunteering and serving on multiple non-profit/government boards including chambers of commerce, historic commissions, and professional associations. Kat loves to travel, discovering new places not only in Texas but trotting across the globe having visited over 24 countries and counting. She spends her time in the great outdoors camping, hiking, and exploring with her rescue pup, Buddy.
---
GRETCHEN O'NEIL is a farmer-florist located in Manor, Texas. She got her start in the industry in 2009 with her floral design business, Petals, ink. Soon after delving into the wedding and events industry, Gretchen began exploring cultivating flowers herself to provide unique varieties to her clients. By 2012, she'd torn out all the grass in her tiny downtown Austin corner lot to grow flowers, and in 2015 purchased Grassdale, a 7-acre farm 18 miles northeast of Austin's downtown.
The businesses have evolved over the years to include wedding and event services, floral subscriptions, wholesale and florist supply, farmer's market sales, direct-to-customer online sales, hands-on workshops, dried floral products, and a mobile flower truck. Cultivating just one acre with several hoop houses and outdoor production, the farm produces an abundance of flowers, added-value products, and floral experiences each season. Gretchen lives on the farm with her 15-year-old daughter Aiwyn, their frisky cat Darlin, and two donkeys.
---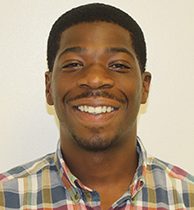 JEREMY PEACHES is the founder of FreshLifeOrganic, an agriculture consulting, service, and farm company that specializes in aquaponics/ hydroponics, row crop farming, operations, risk management, and marketing agriculture products. He is sought after for his knowledge of sustainable agriculture planning, design, and maintenance of farms, gardens, and greenhouses.
Jeremy is the Harris County Extension Agent for Prairie View A&M University, where he earned a degree in Agriculture, adding to the agricultural knowledge that he, as a second-generation farmer, gained from his family. Jeremy's visions are beyond the work of day-to-day farming: "My dream," he says, "is to create jobs for individuals who can't obtain one. My goal is to produce carbon negative farms that are energy efficient with less inputs."
---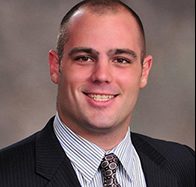 MATTHEW POSEY graduated from Texas State University with a Bachelor's degree in Political Science. During his time at the University, Matthew co-founded and was President of the Sigma Chi chapter on campus. Additionally, he served as the External Affairs Chair for the student government and as a member of the Texas State House Code Council.
Setting his sights on serving the people of Texas through policy, Matthew has spent 12 years working in the Texas House of Representatives. When the Legislature is not in session, he has worked on a variety of state and federal campaigns. He currently serves as the Chief of Staff to State Representative David Cook for House District 96.
---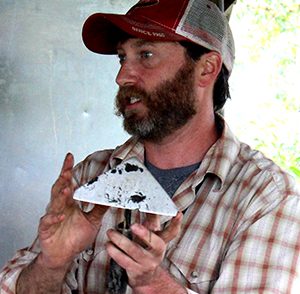 ANDY PRESSMAN is the Northeast Regional Director and Sustainable Agriculture Specialist with the ATTRA Program at National Center for Appropriate Technology. He has worked with NCAT since 2007. Andy's background is in small-scale intensive farming systems, working to help producers in the fields of organic crop production, tools and equipment for the small farm, season extension, perennial polycultures, and urban agriculture.
Andy and his family also operate Foggy Hill Farm, a small, diversified family farm and CSA located in Jaffrey, New Hampshire. Andy has a bachelor's in Agricultural Systems from Ohio University and a master's in Sustainable Systems Design/Agroecology from Slippery Rock University.
---
LESLIE PROVENCE is a retired data analyst, is vice president and treasurer of the Food Policy Council of San Antonio and was a founding member of that organization in 2010. She led zoning code changes in the city in 2015 and 2020: one to allow urban farms and the home sales of cottage foods and produce from residential market gardens, and the other to streamline the process for starting an urban farm. She also led changes to the local livestock code to increase the number of chickens allowed from three to eight.
Leslie organizes an annual coop tour in San Antonio as an educational and community-building event (currently on hold). She has been an active advocate with FARFA in several legislative sessions. Leslie earned a Master's in Public Administration from University of Texas-San Antonio in 2007 with a thesis titled "Community Gardening on Public Housing Properties: Where, Who, How, Why and Why Not?"
---
DAN ROHRER has grown peaches in the Fredericksburg, Texas, area for about 25 years, alternately using organic or sustainable methods. In 2011, he and four other growers began growing the peaches in high tunnels to minimize weather risk and increase production. Dan also has grown tomatoes, strawberries, melons, and sweet cherries in high tunnels, and found that with all the fruits, yields exceeded his original goals. Additionally, he raises Belted Galloway cattle for their high-quality, grass-finished meat.
Dan grew up in Pennsylvania, where his family runs peach and apple orchards, and graduated from Penn State with a degree in Agricultural Engineering. After a stint in a different career, Dan returned to farming in 1993 and becoming active as a member and officer in organizations that include Hill Country Fruit Council, Texas Fruit Growers Association, Texas Organic Farmers & Gardeners Association, Texas Certified Farmers Market Association, and the Southwest Belted Galloway Association.
---
ANITA ROSS was born in Kansas City, Kan., then lived in Portland, Ore., and Seattle until the 1950s, when she met and married Willie Wade Ross. A graduate of the University of Washington with a B.A. in Psychiatric Social Work, she and Mr. Ross moved to Bryan, Texas, in 1991, returning to her husband's birthplace on 120 acres of land owned by the family for more than a century.
Anita is co-founder and executive administrator of Texas Small Farmers & Ranchers Community Based Organization and is a recently retired telecommunications/IT consultant and business system analyst with major telecom companies throughout the U.S. While supporting underserved small farmers and ranchers in Texas, Anita earned a wide range of recognition, including Outstanding Conservation Rancher by the Brazos County Soil & Water Conservation District, Outstanding Earth Team Volunteer in Texas by the USDA-NRCS, and the Lloyd Wright Small Farmer Volunteer Award from the National Organization of Professional Black NRCS Employees.
---
BETSY ROSS is CEO of Sustainable Growth Texas, a biological, natural soil fertility service company. She is also manager of Ross Farm in Williamson County. Betsy is a recognized practitioner of and speaker on setting up soil systems that jump start natural processes. She does not believe in the use of herbicides, insecticides, or toxic synthetic fertilizers. Through Sustainable Growth Texas, she shares her sustainable practices for orchard, residential, farm, ranch, commercial, and prairie projects throughout the state. At various times in her career, she's worked in commercial real estate, state government, soil management, ranching, and teaching.
Betsy was raised on a family ranch in West Texas, raised two children of her own, actively volunteered in her communities, then returned to University of Texas/Austin to earn an MBA. She retired full-time to the family farm in 1999 to lead a simple life, which, she says "didn't last long."
---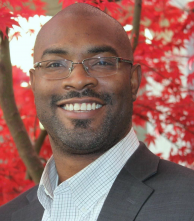 P. WADE ROSS (also known as "Phil" by friends and family) owns a beef cattle operation on 120 acres of his family's more than 100-year-old heir-land, just outside Bryan/College Station, Texas. He serves as chief executive for Texas Small Farmers and Ranchers Community Based Organization, a non-profit 501(c)3 established in 1998.
P. Wade's professional background is as a lifelong financial literacy/ entrepreneurial trainer, which aligns with his deep passion to help small farmers gain the essential skills and infrastructure to run viable, sustainable farm operations.
He currently serves on numerous boards and committees, with his main goal being to serve as a constant voice for Black farmers and help pave the way for the next generation of farmers.
---
SAMANTHA SALINAS leads the San Antonio Service Center for the U.S. Department of Agriculture's National Resource Conservation Service. Her team covers a five-county area, including Bexar and surrounding counties, where Samantha oversees NRCS promotion of conservation practices for improvement of natural land and water resources in the region.
They focus on water quality, plant health, soil erosion and quality, animal health, air quality, and energy within the region's cropland, rangeland, and pastures. Samantha joined NRCS 20 years ago and holds a bachelor's degree in Range Management and Agronomic Sciences. She is originally from Weslaco in the Rio Grande Valley.
---
PEDRO SCHAMBON, JR., is founder and president of My Father's Farm in South Central Texas, selling into H.E.B, Central Market, Whole Foods, local restaurants, a CSA and San Antonio hospitals. He's been a Certified Organic producer since 2008, managing 10 acres and 6,000 sq. ft. of greenhouses. Pedro has consulted for Texas A&M, offering overseas training on organic practices for underprivileged farmers in Guatemala, and holds certificates as an organic inspector and from USDA for Good Agriculture Practices & Handling Practices.
In addition to founding an orphanage and sustainable farm in Colombia, Pedro is on the Board for the Resolute Health and Wellness Center and has managed the Comal Public ISD High School Garden. For the last three years, Pedro has distributed Pro Farmer Software, which he developed to assist farmers of vegetables and herbs run their day-to-day businesses. The software complies with all the GAP/GHP/FSMA and Organic audits.
---
ERROL SCHWEIZER was born and raised in the Bronx, N.Y., and has nearly 25 years' experience in the natural and organic food movement, including with retailers, food cooperatives, CSA programs, and farmers' markets. He also has worked as an activist on environmental justice, mandatory minimum drug sentencing, and hemp/cannabis legalization.
A retail and food service veteran, he led the grocery division at Whole Foods for nearly a decade and was responsible for the merchandising and product assortment for over 80 categories. His team launched thousands of products and helped popularize trends such as grassfed dairy, biodynamics and fair trade, including shepherding over 10,000 items through non-GMO verification and championing mandatory GMO labeling.
Errol was recently named one of the top 25 retail game changers in the USA by Supermarket News and was recognized with a Lifetime Achievement award by Hemp Industries Association. For the last 5 years he has been a board member, partner, co-founder and advisor to over 25 companies, including cooperatives, natural product and cannabis retailers, manufacturers, and branding agencies. He is also host and founder of "The Check Out" podcast.
---
LISA SEGER is one-half of Blue Heron Farm, a small-scale, sustainability-minded goat dairy in Field Store, Texas, about 45 miles northwest of Houston. Though she and her husband, Christian, do a little bit of everything, as one does on a small farm, she is primarily responsible for cheese making, and sales and marketing of their goat milk cheeses, yogurt, and cajeta. Prior to starting the farm in late 2006, Lisa was a copywriter and marketing manager. Blue Heron Farm had a website before it had a milk license!
The online branding of the farm has evolved as both the farm and its farmers have, over time. Lisa no longer follows the advice that she gives other small farms on how to use social media, but she promises it is good advice. The number one thing she hopes you take away from her experience, and the key to getting good coverage of your farm, is that you should always take your work seriously, but never take yourself seriously.
---
LINDSEY LUSHER SHUTE is founder and CEO of the Farm Generations Cooperative, creators of GrownBy, and co-owner of Hearty Roots Community Farm in Clermont, N.Y. Lindsey co-founded the National Young Farmers Coalition and led the organization as its executive director for a decade. She grew the organization from a few volunteer farmers to a nationwide network with 40 chapters in 28 states and a grassroots base of over 150,000.
Lindsey was recognized as a "Champion of Change" by President Barack Obama and is the recipient of the Glynwood's "Harvest Award." EatingWell magazine named Lindsey an "American Food Hero," and she was included among "20 Food Leaders Under 40" by Food Tank. Lindsey has presented talks and keynotes on a broad range of topics across the country, including a "distinguished alumni" keynote at Bard College in 2017.
---
MARGARET SMITH is the director of The Common Market Texas. Growing up in Virginia, Margaret listened to her grandfather's stories – told over lovingly-prepared meals – about growing up on a farm. And she fell in love. Committed to building community power and creating equitable systems, Margaret is passionate about using food as a delicious way to promote positive change.
Margaret has worked at The Common Market for five years, contributing to the nonprofit's exciting national expansion, connecting institutions and communities with locally-grown, good food from sustainable producers in the Southeast, the Mid-Atlantic, and Texas. Margaret holds a master's degree in Crop and Soil Environmental Science from Virginia Tech and is a graduate of the College of William and Mary. She lives in Houston with her husband and their dog and enjoys hiking and cooking with the seasons.
---
MATT SOLBERG has worked in the commercial fishing industry (salmon) in Alaska, on a corn harvesting crew in Argentina, and most recently was working on a 500-acre, free-range bison farm in Virginia. As a student at the University of Vermont, he volunteered with migrant farmworkers in the dairy industry and learned about the specific challenges of migrant farmworkers, both documented and undocumented. He spent a semester in Oaxaca, Mexico, studying agricultural economics and their impact on migration patterns.
Today Matt works with the National Center for Farmworker Health to engage and build partnerships with agricultural employers in the U.S. He is currently helping farms and labor contractors set up COVID vaccine clinics for incoming H-2A workers. He will discuss the H-2A agriculture work visa program and its pros and cons for different industries, and potential reforms to it that would benefit workers as well as owners.
---
CHLOE SORVINO leads coverage of food and agriculture at Forbes. She manages a team of 50-plus expert contributors, along with the 30 Under 30 Food and Drink list and the Forbes Ag Tech Summits. From profiling entrepreneurs to traveling the world to report on food, her seven years at Forbes took her to In-N-Out Burger's secret test kitchen, drought-ridden farms in California, a billionaire-owned slaughterhouse in Omaha, and even a chocolate croissant factory designed like a castle in Northern France.
Chloe's work has been featured in NPR, Women's Wear Daily, and the Financial Times, and she shared a 2014 Best in Business Award in government reporting by the Society of American Business Editors and Writers. Her book about the future of meat will be published by Simon & Schuster's Atria Books in 2022.
---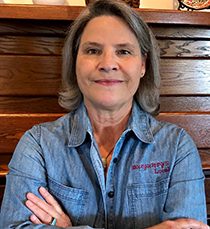 WENDY TAGGART is the cofounder of Burgundy Pasture Beef which opened in 1999 based in Grandview, Texas. Since then, it has become a vertically integrated 100% grass fed beef operation – from the pasture to processing to retail stores (Burgundy's Local Grass Fed Meat Market) in Dallas and Ft. Worth.
Burgundy Pasture Beef ages, cuts, and packages at its retail store/butcher market in Grandview. Wendy helps manage this process and also networks with other like-minded producers to offer a broad selection of pasture-raised and grass fed pork, chicken, and lamb in the retail stores. Originally inspired by a desire for flavorsome, wholesome cooking and the challenge of raising young children in a "fast food" world, Wendy has helped Burgundy Pasture Beef evolve as a "grass roots" business responding to a growing trend of consumers demanding more wholesome meats and knowledge about the foods they're eating.
---
MARIE TEDEI is owner/operator of an urban farm in Balch Springs, just east of Dallas. Following a corporate career, Marie transitioned to self-employment as an organic horticulturist. Attending an organic gardening conference broadened her vision to include agriculture, and she turned her 14-acre horse boarding facility into a farm that remains home to a few horses plus about 30 hens, an Icelandic ewe, two livestock dogs, and several barn cats.
Marie feeds all her CSA customers with about 2 acres under seasonal production. She also uses the farm as a location for community outreach and educational programs for visitors of all ages, including offering low-cost beginning gardening classes. Recently, Marie won election as a city council member, a position through which she hopes to bring a focus on environmental and preservation issues to local ordinance-making.
---
TIM TRAISTER recently joined rePlant Capital, a financial services firm that says it is "financing the transition of American farmland to regenerative and organic agriculture." Tim is leading a team to provide loans to large farms seeking to transition to regenerative agriculture practices. He has 20 years of progressive lending, credit, and business development experience. Most recently, he spent 7 years in the Farm Credit system, where he managed a $150 million portfolio focused on land financing, small producers, and niche farming loans.
Additionally, he has worked in the real estate industry on almost every side of commercial transactions. Tim is a licensed real estate broker. He lives in Austin and is a graduate of Texas A&M University. In his spare time, Tim manages wildlife and range restoration projects on his family ranch.
---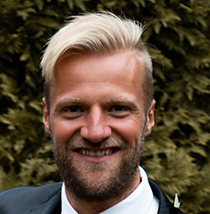 STEPHAN VAN VLIET is a nutrition scientist and metabolomics expert in the Stedman Nutrition and Metabolism Center at Duke University School of Medicine. Dr. van Vliet's research is performed at the nexus of agricultural and human health. He routinely collaborates with farmers, ecologists, and agricultural scientists to study critical linkages between agricultural production methods, the nutrient density of food, and human health.
Dr. van Vliet uses high-throughput metabolomics techniques to study the presence of bioactive compounds in the whole food matrix and their impacts on human metabolic health. His work has been published in the American Journal of Clinical Nutrition, Frontiers in Sustainable Food Systems, the Journal of Nutrition, and the Journal of Physiology.
---
BERTHA VENEGAS is State Outreach Specialist for the USDA-Natural Resources Conservation Service in Texas, where she manages outreach operations and coordinates with organizations that work with historically underserved farmers and ranchers, providing program information for the planning and application of conservation work. Beginning her career as a soil conservationist, Bertha's 33 years with the U.S. government include assisting rural communities in central and south Texas, providing leadership in resource management and sustainability to local, state and federal entities, community-based organizations, nonprofits, and individuals.
Bertha is the State Beginning Farmer and Rancher coordinator for Texas and previously served as president of the National Organization of Professional Hispanic NRCS Employees. Bertha was born and raised in Eagle Pass and earned a bachelor's in agriculture at what is now Texas State University. She enjoys spending time hunting and fishing with family at their ranch.
---
IVY WALLS is a budding farmer, community entrepreneur, and creative visionary from Houston. In 2015, Ivy launched Shop the Ivy Files, selling apparel that praises the essence of black and brown communities. Her passion for creating community led her to create social networks such as Undisputed Excellence, Jeeping While Black, and now Ivy Leaf Farms, a community farm in Houston that provides opportunities to grow and to access healthy and sustainable foods.
Ivy graduated from Prairie View A&M University, then worked as an infection preventionist. She has worked closely with COVID-19 patients, pushing her to realize the urgency of her farming ventures. Places that were once easy for her community members to access become inaccessible due to the fear of the virus. As what she calls "a Jane of many trades," Ivy hopes to continue nurturing her community while nurturing the world one initiative at a time.
---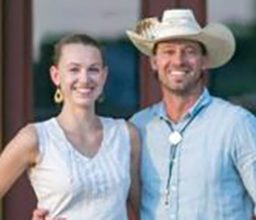 TINA and ORION WELDON are the co-founders and owners of TerraPurezza, a regenerative agriculture institute and farm in Spicewood, Texas. Tina has a background in nutrition and community public health, with a bachelor's degree in dietetics from Rutgers University. Orion was working on his PhD in conservation ecology, researching endangered species' habitat requirements, when they met in 2014. Through their studies it became clear to both of them that agriculture is a core contributor to challenges in their respective fields, especially in ecology and land use change. It was also evident that traditional academia had disappointingly little ability to apply its vast knowledge base to the real world.
Together, they decided to start TerraPurezza in 2015 as a commitment to the sustainability of vibrant health and robust habitats by connecting people to the soil through regenerative land use. TerraPurezza now operates on over 150 acres in the Texas Hill Country as the first model of industrial regenerative agriculture in the nation.