The Texas Legislature is now in session!  We have until May 29 to pass bills to help local farmers and food producers – and to kill bad bills that could endanger the future of agriculture in our state. 
Check out our list of five important good bills that have been filed this session below.
Or download fact sheets on all of the bills for more in-depth information.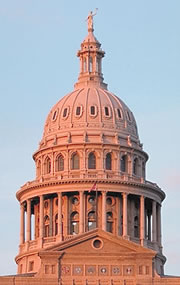 The Advocacy Process … Step-by-Step
Each bill will be assigned to a committee, which will hold a hearing where the public will testify, both for and against the bill. If you are directly affected by any of these bills and want to testify, please email Judith@FarmAndRanchFreedom.org with your name, contact info, and a brief explanation of your interest in the bill.
If the committee votes in favor of the bill, it then goes to the Calendars Committee (in the House) or the Lieutenant Governor to be scheduled for a vote by the full chamber. Then comes the vote by the full House or Senate. Then the process begins again in the other chamber, going through committee assignment, a hearing, a committee vote, scheduling, and a floor vote. Last, the bill goes to the Governor to sign or veto.
One of FARFA's jobs is to serve as an "interpreter" – gathering information at the Capitol, explaining it to our members in plain English, and identifying simple ways that you can be involved and make a difference.  Keep an eye out for our email alerts, which you can share on social media, and please be sure to ask your friends to sign up for alerts as well! 
Another Way You Can Help …
When the Texas Legislature is in Session, FARFA's staff spends an extraordinary amount of time working to gain passage for important bills. We also have extraordinary expenses for travel, media relations, social media promotions, and press release distribution, plus for designing and producing materials for each bill, which then get distributed to 181 legislators.  One very powerful way you can help get these bills passed is by becoming a member of FARFA. Legislators repeatedly ask us how many members we have – more members means more influence! And, of course, membership dues provide vital financial support. We are able to accomplish what we do only because of individual donations and membership dues. PLEASE consider becoming a member or making a donation today!
---
These Are the Good Bills That Need Your Help:
Property Tax Relief for Small-Scale Farmers: HB 231 and SB 700

This bill clarifies the types of farms that qualify for agricultural valuation for property tax purposes. Sponsored by Rep. Eddie Rodriguez (D-Austin) and by Sen. Judith Zaffirini (D-Laredo), the bill addresses local counties' inappropriate guidelines that make it easy for people raising hay, livestock, or conventional row crops to get ag valuation for a few cows or conventional row crops, but difficult or impossible for farmers raising vegetables for farmers' markets, pastured poultry, or using organic methods. This bill could save small farmers thousands of dollars in property taxes. Read the full text of HB 231 and SB 700 here.

Property Tax Relief for Young/Beginning & Military Veteran Farmers: HB 950 and SB 330

Affording land is one of the biggest barriers for new farmers – and it's made even harder by the fact that land must be farmed for at least five years before it can receive agricultural valuation (and lower taxes).  In those first five years, which are already a struggle for new farmers, the farmer has to pay taxes as if the land were to be developed, unless he or she is lucky enough to find land that is already in farming use. The Young Farmers and Military Veterans bill sponsored by Sen. Jose Rodriguez (D-El Paso) and Rep. Justin Rodriguez (D-San Antonio), proposes that the five-year waiting period be reduced to one year for young beginning farmers and for military veterans transitioning to become farmers. Read the full text of HB 950 and SB 330 here.
Expanded Access to Raw Milk: HB 57

Raw milk is already legal in Texas, but regulations limit sales to on-farm only, creating problems for both farmers and consumers.  HB 57, sponsored by Rep. Dan Flynn (R-Van), will allow the sale of Grade A raw milk at farmers' markets and by delivery to consumers. With just over 40 Grade A raw milk producers in the State, many consumers now drive considerable distances to purchase raw milk. This bill will help raw milk dairy farmers to expand their customer base, while continuing to hold to the high standards that protect the public health in Texas. Read the full text of HB57 here.
The Homemade Food Act, HB 1926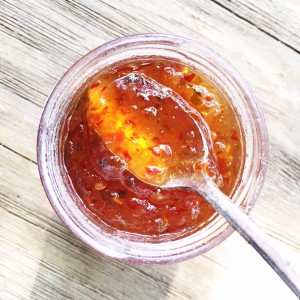 Texas' Cottage Food Law, which FARFA helped pass in 2011 and 2013, allows sales of certain low-risk foods direct-to-consumers at specific locations such as farmers' markets. The Cottage Food Law opened up many opportunities for home-based food businesses, but it is still a rather limited exemption from the expensive requirement for a commercial kitchen. The 2017 Homemade Foods Bill expands the list of allowable foods to include canned vegetables, fermented foods, tamales, and perishable baked goods. Sales would be allowed both directly to consumers and wholesale, including through mail order and internet sales, as long as the producer and consumer are both in Texas. The bill includes specific sanitation measures, food safety training, and health department inspections to address health and safety concerns in a reasonable, scale-appropriate manner that is still feasible for small businesses. Read the full text of HB 1926 here
The Agriculture & Rural Ombudsman Bill: SB 656

Small-scale farmers must navigate a maze of regulations enforced by multiple government agencies. SB 656, sponsored by Sen. Judith Zaffirini (D-Laredo), would establish an office of agricultural ombudsman within the Department of Economic Development & Tourism. The Ombudsman would help farmers and food producers understand what is required of them and to communicate with the agencies when there are conflicting interpretations. Read the full text of SB 656 here.
Taking Action for Change
Step one is calling your State Representative and State Senator and urging them to support all of these bills. You can find out who represents you:
Next steps:
Join – As the number of our members increase, so does our political power!
Donate – If you're already a member, give an additional donation to help us pay for everything that has to get done during the Session.
Encourage your friends to sign up for email alerts.
Watch for our alerts and take action on them!
We always say this, but only because it's TRUE … there is great strength in our collective voices. Add your voice and make it count!