AUGUST 8-10, 2021
San Marcos, Texas
General Info | Program | Speakers | Sponsors
Event Hosts | Event Venue | Exhibitors | Scholarships | Registration
---
We continue to add speakers daily, so check back soon to see the growing roster!
---
2021 KEYNOTES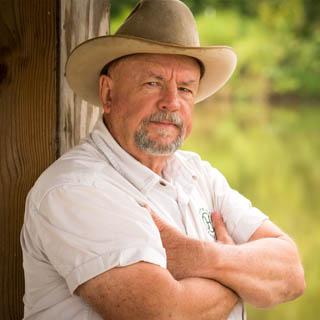 WILL HARRIS is recognized as a worldwide leader in humane animal husbandry and environmental sustainability. He is a fourth-generation cattleman, who tends the same Bluffton, Ga., land that his great-grandfather settled in 1866. Born and raised at White Oak Pastures, Will left home to attend the University of Georgia's School of Agriculture, where he was trained in the industrial farming methods that took hold after World War II. After graduating, Will returned to Bluffton where he and his father continued to raise cattle using pesticides, herbicides, hormones, and antibiotics, and feeding the herd a high-carbohydrate diet of corn and soy.
In the mid-1990s, Will became disenchanted with industrialized methods that had created a monoculture for their cattle. He made the audacious decision to return to the farming methods his great-grandfather had used 130 years before.
Will is the immediate past President of the Board of Directors of Georgia Organics. He is the Beef Director of the American Grassfed Association and was selected 2011 Business Person of the year for Georgia by the Small Business Administration.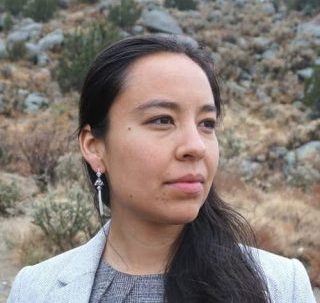 LYLA JUNE JOHNSTON is an Indigenous public speaker, artist, scholar, and community organizer of Diné (Navajo), Tsétsêhéstâhese (Cheyenne) and European lineages from Taos, N.M. Her messages focus on Indigenous rights, supporting youth, traditional land stewardship and food gathering practices, and healing inter-generational and inter-cultural trauma.
She blends undergraduate studies in human ecology at Stanford University, graduate work in Native American Pedagogy at the University of New Mexico, and the indigenous worldview she grew up with to inform her perspectives and solutions. She is currently pursuing a doctoral degree at the University of Alaska, Fairbanks in Indigenous Studies with a focus on Indigenous Food Systems Revitalization.
Lyla June spends her free time learning her endangered mother tongue, planting corn, beans and squash and spending time with elders who retain traditional spiritual and ecological knowledge.
---
ADDITIONAL SPEAKERS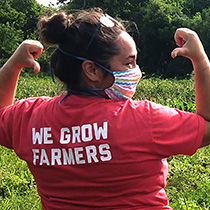 MICHELLE AKINDIYA is the Education Director for Farmshare Austin. Since 2017, she has been teaching Farmer Starter, a 20-week beginning farmer training program on a 10-acre certified organic vegetable farm just outside Austin. Farmer Starter is designed to provide a strong foundation in production and business skills needed to run a successful far, combining hands-on experience with classroom learning, plus field trips to area farms to see a range of scales and farming philosophies.
Michelle began farming in 2005 when she took her cat and bicycle to live in a barn on a Wisconsin farm to escape city life in Chicago. From there she was hooked. She managed Salute! Farm and Vineyard, a vegetable CSA and red wine vineyard in Woodstock, Ill., 2006-2009, then moved back home to Austin to learn how to grow food in this challenging climate while raising 2 daughters. Since then, she gained experience in urban farming, greenhouse management, managing a micro-grocer specializing in local foods, and foraging for local food for restaurants before scoring her dream job at Farmshare. She feels honored and privileged to share her passion for food, soil, and the interconnectedness of all life as she supports new farmers on their journey.
---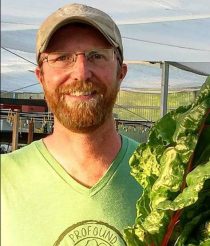 JEFF BEDNAR is the founder of the Profound family of businesses. He started with Profound Microfarms in 2015, a 2.6 acre farm in Lucas, Texas, where he grows leafy greens, edible flowers, culinary herbs and microgreens in 14,000 sq. ft. of hydroponic greenhouses. Then in 2018 he founded Profound Foods, a distribution hub that he created to connect farmers and chefs. Profound Kitchen was born in 2020 as a result of the Covid19 pandemic, creating value-added goods out of end-of-season produce and products that enhance the at-home cooking experience.
Jeff joins us to share his passion about empowering a local foodshed. His journey started with the question "where does our food come from?", leading him down the path of growing his own food and connecting with the local food community, including farmers, chefs, and educators. In his interest to make things better for everyone, Jeff shares time with chefs and farmers to bridge supply chain gaps and solve problems in a way that everybody wins.
---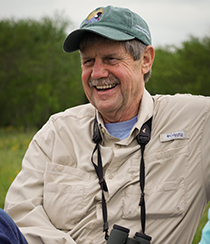 JIM BLACKBURN is an environmental lawyer and professor in Rice University's Civil and Environmental Engineering Department.  At Rice, Jim is a Faculty Scholar at the Baker Institute, co-director of the Severe Storm Prevention, Education and Evacuation from Disaster (SSPEED) Center, and directs the undergraduate minor in Energy and Water Sustainability. Jim is working on establishment of a new soil carbon storage standard called BCarbon and on implementing the Galveston Bay Park Plan through SSPEED Center.
He is the author of two published books, Book of Texas Bays and A Texan Plan for the Texas Coast, and co-authored two books of poems and paintings with artist Isabelle Scurry Chapman, Birds: A Book of Verse and Vision and Texas Hill Country Birds and Waters: Paintings and Poems. Designated a Rice University distinguished alumni laureate in 2018, Jim won the International Crane Foundation Good Egg Award in 2015, the Barbara C. Jordan Community Advocate Award from Texas Southern University in 2007, and the Robert C. Eckhardt Lifetime Coastal Achievement Award in 1998. Two projects he helped design – the Galveston Bay Park Plan and the Texas Coastal Exchange – won recognition from the Houston Chapter of American Institute of Architects.
---
HERNAN COLMENERO is the Farm Manager for the farm program at IDEA Public Schools, a non-profit corporation that operates public charter schools in Texas. In this capacity, he oversees the mixed vegetable production of nine school farms in El Paso, Austin, San Antonio, and the Rio Grande Valley. He also develops curricula to ensure students learn about regenerative agriculture principles, food systems, and understand the socio-economic and political frameworks that surround food production.
Currently his Master's in Public Health work centers around the impact biodiversity has on human health, environmental degradation, and climate change. He is a USDA E. Kika De La Garza Fellow, has studied agricultural food systems in Cuba, and his last name means beekeeper. When not working, you can usually find him and his wife travelling abroad.
---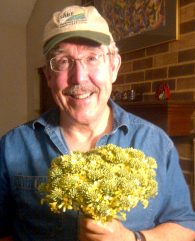 DOUGLAS H. CONSTANCE is Professor of Sociology at Sam Houston State University in Huntsville, Texas. His degrees are in Forest Management (BS), Community Development (MS), and Rural Sociology (PhD), all from the University of Missouri-Columbia. His research focuses on the impacts of the industrialization and globalization of the conventional agrifood system on rural communities and on alternative agrifood systems. He has numerous journal articles, book chapters, and books on these topics. His more recent co-edited books are Alternative Agrifood Movements: Patterns of Convergence and Divergence (2014) by Emerald Press and Contested Sustainability Discourses in the Agrifood System (2018) by Earthscan Press.
Doug is a past president of the Southern Rural Sociological Association and the Agriculture, Food, and Human Values Society, and past editor-in-chief of the Journal of Rural Social Sciences. He is also past chair of the Administrative Council of the USDA Southern SARE Program where he served as the Quality of Life Representative. His most recent publication is the co-authored report, "The Food System: Concentration and Its Impacts," prepared for Family Farm Action. His current book project focuses on the role of the agrifood system regarding climate change and the contested paths forward to a sustainable and equitable agrifood system.
---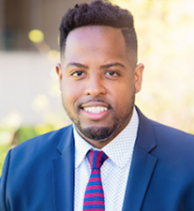 CHAZ DAUGHTRY is a first-generation farmer and agriculture entrepreneur. He is the founder and operator of Sweetwater Farms HTX, a 6-acre urban farm located in north Houston, Texas. His farm sells seasonal veggies and teaches youth about agriculture and entrepreneurship.
Chaz is also the founder and CEO of Soulfitgrill, a healthy spice and sauce company offering more than eight different spices. From Caribbean to Cajun flavors, all of the options are low in sodium, low in sugar, and contain no preservatives or MSG. Today, Soulfitgrill has become one of the largest healthy food product companies in the world. When Chaz is not making healthy food blends and urban farming, he serves as the co-founder of TWEF, a non-profit that has impacted over 100,000 lives. Chaz holds a bachelor's in economics from Texas A&M – College Station.
---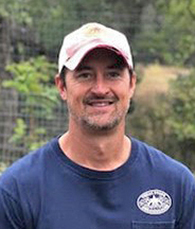 HEATHER DRAKER is a Southwest Texas State University graduate. She earned her Bachelor of Arts degree in Psychology and then went on to earn her Masters of Arts degrees in Education and Sociology. She has been teaching both high school and college classes for the past 15 years, where she has served as the Environmental Club Sponsor and Garden Club Sponsor. She has been an amateur beekeeper for the past ten years and currently co-manages 2 bee hives with her husband, Walt.
WALT DRAKER is a Texas State University graduate, earning his Bachelor of Science degree in Agriculture with a concentration in Horticulture. While at Texas State, he served as the president of the Texas State Bee Club (Bobcat Buzz), and has remained actively involved in beekeeping up to this day. Since graduation he has set up successful handyman and landscaping businesses in Central Texas. His landscaping work focuses on compost tea application and planting native pollinator friendly plants.
He lives in Canyon Lake, Texas, with his wife, Heather, and their daughter who both share his love and commitment to the natural environment. He oversees his 14-acre homestead on which he grows organic food for his family and manages anywhere from two to six beehives.
---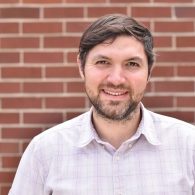 EVAN DRISCOLL is a staff consultant at Kitchen Table Consultants where he works with farm and local food supply chain companies across the country, specializing in business development, financial analysis, and fundraising readiness for food and farm businesses. Evan has spent over 10 years working in local food systems and small business development, beginning with starting a diversified fruit/vegetable/egg farm in Portland, Ore. After a move to Austin, he was farm manager for Green Gate Farms, also a diversified fruit/vegetable farm. His experiences led him to explore distribution and sales as a potential solution to the bottlenecks he saw on the farm.
At Sustainable Food Center in Austin, the Central Texas Food Bank, Foodshed Investors and as executive director of Texas Farmers Market, Evan continued to expand his skills and knowledge in food distribution and access programs, procurement, and food business financing. Evan has worked with hundreds of farm and food companies to help them sustain and increase their social, economic, and environmental outcomes. Evan lives in Austin with his wife and two kids.
---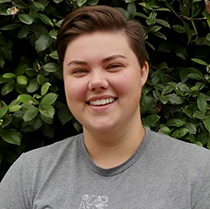 MORGAN EHMLING is a farm viability program manager at Sustainable Food Center, a non-profit organization based in Austin, working to cultivate a just and regenerative food system. In her work, Morgan identifies challenges faced by farmers and ranchers in Central Texas and facilitates connections for producers needing vital resources, whether those be technical, educational, or financial. She is deeply passionate about sustainable food production, regenerative agriculture, social justice, and responsible land stewardship.
Morgan graduated from The University of Texas at Austin with dual degrees in Plan II Honors and Sociology. Morgan joined Sustainable Food Center in October 2018 as the Grow Local Program intern and has been a full-time staff member since July 2019.
---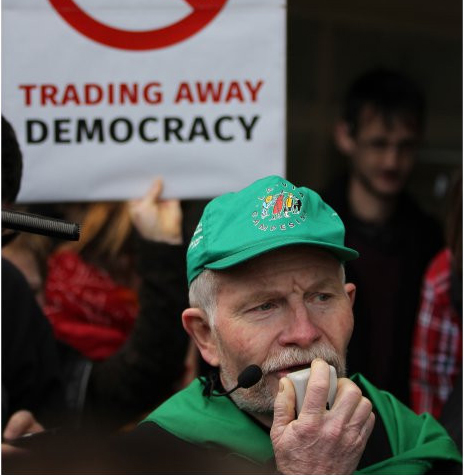 JIM GOODMAN spends much of his time working, speaking, and writing to promote fair farm prices, a safe food supply, and a society that respects and includes everyone. Jim and his wife Rebecca ran a 45-cow organic dairy and direct market beef farm in Wisconsin for 40 years. His farming roots trace back to his great-grandparents' immigration from Ireland during the famine and the farm's original purchase in 1848.
He currently serves on the policy advisory boards for the Center for Food Safety and the Organic Consumers Association and is a board member of Midwest Environmental Advocates and the Family Farm Defenders. He is the current board president of the National Family Farm Coalition.
Jim was a 2008-2009 Kellogg Foundation Food and Society Policy Fellow and is a past chair of USDA's North Central Region Sustainable Agriculture Research and Education Program Administrative Council as well as a past member of the USDA National Research, Extension, Education and Economics Advisory Board, and the USDA Dairy Industry Advisory Committee.
---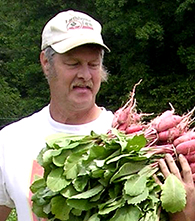 ALEX HITT has been farming outside of Chapel Hill, N.C., for 40 years with his wife Betsy. On their diversified operation at Peregrine Farm, they produce cut flowers, small fruits, vegetables, and pastured turkeys; selling at a farmers' market, directly to restaurants, pick-your-own, and a roadside stand. They've also marketed crops to grocery stores, florists, and floral wholesalers, managing to make their entire living since 1990 off the 2.5 acres in production.
Alex has served on the Board of Advisors for the Center for Environmental Farming Systems in Goldsboro, N.C., and was the board chair of the Rural Advancement Foundation International-USA. He is a past chair of the Administrative Council of the Southern Region on USDA's Sustainable Agriculture Research & Education Program. He and Betsy were named 1995 Small Farmers of the Year by NC State A&T University, 1995 Farm Stewards of the Year by the Carolina Farm Stewardship Assoc. and in 2006 were awarded the Patrick Madden Award for Sustainable Agriculture.
---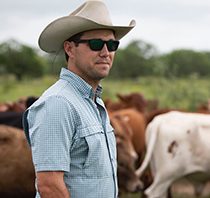 TRAVIS KRAUSE is founder and CEO of Grazing Lands, a company that leases ranches for grazing livestock at scale, using regenerative practices to improve soil health and biodiversity and to sequester carbon. The goal is to expand the number of acres managed regeneratively as much as possible, bringing ecosystems back to life.
A graduate of Texas A&M University Wildlife and Fisheries Sciences, Travis worked for several years abroad in developing countries. Realizing the practical limitations of his work, he returned to his family ranch about 50 miles west of San Antonio in 2010 to start Parker Creek Ranch, a small producer and retailer of regenerative agriculture products. A seventh-generation rancher, he currently resides on the family ranch near D'Hanis, Texas, with his wife Mandy and two kids Jack and Max.
---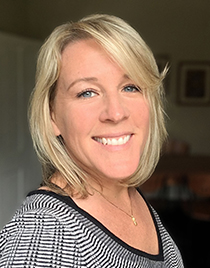 KARA KROEGER's mission is to create awareness of human, animal, and ecosystem health through regenerative agriculture education and outreach. Her current position is as Sustainable Agriculture Specialist at the National Center for Appropriate Technology (NCAT) in San Antonio, where she promotes holistic management tools that lead to improved soil health and increased nutrient density of food. Kara also oversees NCAT's Soil for Water initiative, which aims to create a critical mass of producers who are applying regenerative agricultural practices that catch and hold more water in the soil. Additionally, she works with farmers and ranchers to improve wholesale readiness and promote local foods to broader markets such as cooperatives and institutions.
Kara holds a B.S. degree in General Agriculture from Texas State University. Prior to focusing on agriculture, Kara received her Certified Herbalist designation at The Rocky Mountain Center of Botanical Studies in 1999, as well as a Certified Nutritionist designation from The American Health Science University in 2003. Kara also had the fortune of working as a chef under renowned Chef Jesse Griffiths, founder of Dai Due in Austin. Kara also operates Foundation Culinary, a nutrition consulting/private chef business focusing on holistic health.
---
PATTY LOVERA is a food policy consultant who serves as the policy advisor for the Campaign for Family Farms and the Environment, a coalition of state and national groups working to fight factory farms, and as the policy director for the Organic Farmers Association, which represents U.S. certified organic farmers.
Previously, Patty helped start and grow Food & Water Watch, serving as their Food and Water Program Director for 14 years. Patty has a bachelor's degree in environmental science from Lehigh University and a master's degree in environmental policy from the University of Michigan. Before joining FWW, Patty was the deputy director of the energy and environment program at Public Citizen and a researcher at the Center for Health, Environment and Justice.
---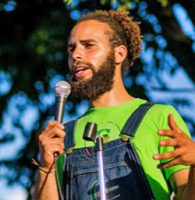 STEPHEN LUCKE is founder and CEO of Gardopia, a nonprofit that works to reduce obesity and malnutrition by increasing access to fresh produce and by implementing strategic intervention programs in schools, businesses, and community organizations.
During his undergraduate years, he became enamored with health and wellness, first starting a student & employee wellness program, and then a community garden on campus, all of which led to his launch of Gardopia. Lucke's vision of Gardopia is to serve as an education-based non-profit organization with a mission to teach communities about the importance of practicing wellness through gardening, creating a healthier, more educated, and environmentally sustainable society. He earned a B.S. in biochemistry and an M.A. in nutrition, both from the University of the Incarnate Word. Stephen is a proponent of civic engagement and ran for mayor of San Antonio in 2017.
---
LAUREN ZAPPONE MAPLES co-founded PEAS Community Farm & Urban Orchard at Austin's Cunningham Elementary in 2011 and became the executive director in 2015. Prior to leading PEAS, she was a classroom teacher who became known for taking her students for outdoor learning. In 2014, Lauren received the John F. Ahrns Award for Environmental Education from the Children in Nature Collaborative of Austin for her work using the school's community farm as a science and math classroom.
In 2015 she received the Fulbright Distinguished Award in Teaching Grant which allowed her to spend a semester studying place-based outdoor education in New Zealand. This research prompted the launching of PEAS as a 501c3 nonprofit to extend the reach of classroom teacher support for outdoor learning to other Austin area schools. Lauren also worked as environmental educator for the City of Austin and taught as an adjunct professor at two local universities. She just ended a two-year term as co-chair of AISD's Environmental Stewardship Advisory Committee and still serves on the Central Texas School Garden Network's Leadership Team.
---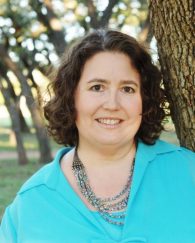 KELLEY MASTERS owns and maintains the website TexasCottageFoodLaw.com as a private citizen and home baker who was responsible for the filing of the first Texas Cottage Food Bill in 2009. When the 2009 bill died, Kelley redoubled her efforts, starting the Texas Baker's Bill Facebook page in 2010 and working tirelessly toward the ultimate passage of SB 81 in 2011, HB 970 in 2013, and SB 572 in 2019. She has spent countless hours mustering grassroots and media support, working with legislators and special interest groups, and has probably delivered more homemade cookies to the Texas State Capitol than any person in history.
Inspired by what she calls "a temporary bout of insanity," Ms. Masters returned to school in 2017 and graduated from Austin Community College in 2019 with an Associate's of Applied Science in Paralegal Studies. Kelley and her husband live and work in Cedar Park, Texas, and have three children. They own a small software company, which publishes CakeBoss Software for Bakers. She continues to maintain the cottage foods website and Facebook page, and is a strong advocate for protecting and advancing the rights of home food producers.
---
JUDITH McGEARY is an attorney, activist, and sustainable farmer. After earning her Bachelor's of Science from Stanford University and her law degree with high honors from the University of Texas at Austin, she clerked for a Federal Appeals Court and went on to private law practice. During that time, she became a passionate advocate of sustainable agriculture, and she and her husband established their own livestock farm.
After seeing how government regulations benefit industrial agriculture at the expense of family farms, she founded the Farm and Ranch Freedom Alliance to promote common-sense policies for local, diversified agricultural systems. Judith has been profiled in the Texas Observer and Edible Austin, appears in the documentary Farmageddon, and has been interviewed on numerous radio shows across the country.
---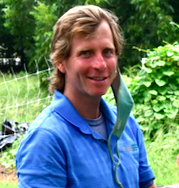 BILLY MITCHELL is the Food Safety Modernization Act (FSMA) training coordinator at the National Farmers Union and works closely with the Local Food Safety Collaborative, an FDA-funded initiative to provide training, education, and technical assistance to local food producers. Billy works with producers around the country to identify creative and cost-effective solutions that make food safety practical for small and medium size operations.The program targets organic, sustainable, value-added, diversified, and socially disadvantaged growers who serve local markets.
Previously, Billy worked on different diversified vegetable farms in Georgia, and spent more than a year with Global Growers coordinating on farm food safety workshops with different Georgia agricultural service groups. Originally from Chicago, Billy received his bachelor's degree from Bradley University in Peoria, Ill.
---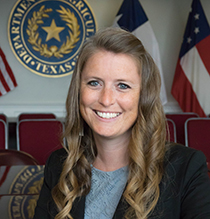 KAT NEILSON joined the Texas Department of Agriculture's grants team in 2018. She is the Texas state point of contact for the Specialty Crop Block Grant and Specialty Crop Multi-State program, as well as the Young Farmer Grant, the National Organic Certification Cost Share Program, the STAR Fund, and the Agriculture and Research Development Program. Her 15 years of grant experience stems from a diverse background in non-profits including higher education foundations and heritage and museum management. Her experience includes fundraising, fiscal and operations management, program development, and the entire life cycle of grants from writing and project implementation to monitoring and new program creation.
Kat's passion for improving communities through meaningful action includes volunteering and serving on multiple non-profit/government boards including chambers of commerce, historic commissions, and professional associations. Kat loves to travel, discovering new places not only in Texas but trotting across the globe having visited over 24 countries and counting. She spends her time in the great outdoors camping, hiking, and exploring with her rescue pup, Buddy.
---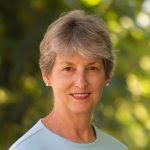 LESLIE PROVENCE is a retired data analyst, is vice president and treasurer of the Food Policy Council of San Antonio and was a founding member of that organization in 2010. She led zoning code changes in the city in 2015 and 2020: one to allow urban farms and the home sales of cottage foods and produce from residential market gardens, and the other to streamline the process for starting an urban farm. She also led changes to the local livestock code to increase the number of chickens allowed from three to eight.
Leslie organizes an annual coop tour in San Antonio as an educational and community-building event (currently on hold). She has been an active advocate with FARFA in several legislative sessions. Leslie earned a Master's in Public Administration from University of Texas-San Antonio in 2007 with a thesis titled "Community Gardening on Public Housing Properties: Where, Who, How, Why and Why Not?"
---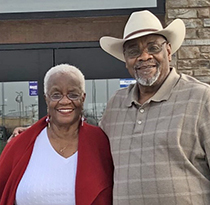 ANITA ROSS was born in Kansas City, Kan., then lived in Portland, Ore., and Seattle until the 1950s, when she met and married Willie Wade Ross. A graduate of the University of Washington with a B.A. in Psychiatric Social Work, she and Mr. Ross moved to Bryan, Texas, in 1991, returning to her husband's birthplace on 120 acres of land owned by the family for more than a century.
Anita is co-founder and executive administrator of Texas Small Farmers & Ranchers Community Based Organization and is a recently retired telecommunications/IT consultant and business system analyst with major telecom companies throughout the U.S. While supporting underserved small farmers and ranchers in Texas, Anita earned a wide range of recognition, including Outstanding Conservation Rancher by the Brazos County Soil & Water Conservation District, Outstanding Earth Team Volunteer in Texas by the USDA-NRCS, and the Lloyd Wright Small Farmer Volunteer Award from the National Organization of Professional Black NRCS Employees.
---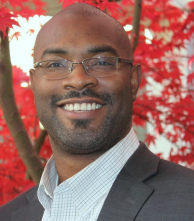 P. WADE ROSS (also known as "Phil" by friends and family) owns a beef cattle operation on 120 acres of his family's more than 100-year-old heir-land, just outside Bryan/College Station, Texas. He serves as chief executive for Texas Small Farmers and Ranchers Community Based Organization, a non-profit 501(c)3 established in 1998.
P. Wade's professional background is as a lifelong financial literacy/ entrepreneurial trainer, which aligns with his deep passion to help small farmers gain the essential skills and infrastructure to run viable, sustainable farm operations.
He currently serves on numerous boards and committees, with his main goal being to serve as a constant voice for Black farmers and help pave the way for the next generation of farmers.
---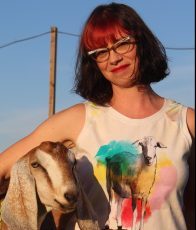 LISA SEGER is one-half of Blue Heron Farm, a small-scale, sustainability-minded goat dairy in Field Store, Texas, about 45 miles northwest of Houston. Though she and her husband, Christian, do a little bit of everything, as one does on a small farm, she is primarily responsible for cheese making, and sales and marketing of their goat milk cheeses, yogurt, and cajeta. Prior to starting the farm in late 2006, Lisa was a copywriter and marketing manager. Blue Heron Farm had a website before it had a milk license!
The online branding of the farm has evolved as both the farm and its farmers have, over time. Lisa no longer follows the advice that she gives other small farms on how to use social media, but she promises it is good advice. The number one thing she hopes you take away from her experience, and the key to getting good coverage of your farm, is that you should always take your work seriously, but never take yourself seriously.
---
MATT SOLBERG has worked in the commercial fishing industry (salmon) in Alaska, on a corn harvesting crew in Argentina, and most recently was working on a 500-acre, free-range bison farm in Virginia. As a student at the University of Vermont, he volunteered with migrant farmworkers in the dairy industry and learned about the specific challenges of migrant farmworkers, both documented and undocumented. He spent a semester in Oaxaca, Mexico, studying agricultural economics and their impact on migration patterns.
Today Matt works with the National Center for Farmworker Health to engage and build partnerships with agricultural employers in the U.S. He is currently helping farms and labor contractors set up COVID vaccine clinics for incoming H-2A workers. He will discuss the H-2A agriculture work visa program and its pros and cons for different industries, and potential reforms to it that would benefit workers as well as owners.
---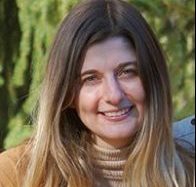 CHLOE SORVINO leads coverage of food and agriculture at Forbes. She manages a team of 50-plus expert contributors, along with the 30 Under 30 Food and Drink list and the Forbes Ag Tech Summits. From profiling entrepreneurs to traveling the world to report on food, her seven years at Forbes took her to In-N-Out Burger's secret test kitchen, drought-ridden farms in California, a billionaire-owned slaughterhouse in Omaha, and even a chocolate croissant factory designed like a castle in Northern France.
Chloe's work has been featured in NPR, Women's Wear Daily, and the Financial Times, and she shared a 2014 Best in Business Award in government reporting by the Society of American Business Editors and Writers. Her book about the future of meat will be published by Simon & Schuster's Atria Books in 2022.
---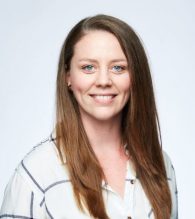 MARGARET SMITH is the director of The Common Market Texas. Growing up in Virginia, Margaret listened to her grandfather's stories – told over lovingly-prepared meals – about growing up on a farm. And she fell in love. Committed to building community power and creating equitable systems, Margaret is passionate about using food as a delicious way to promote positive change.
Margaret has worked at The Common Market for five years, contributing to the nonprofit's exciting national expansion, connecting institutions and communities with locally-grown, good food from sustainable producers in the Southeast, the Mid-Atlantic, and Texas. Margaret holds a master's degree in Crop and Soil Environmental Science from Virginia Tech and is a graduate of the College of William and Mary. She lives in Houston with her husband and their dog and enjoys hiking and cooking with the seasons.
---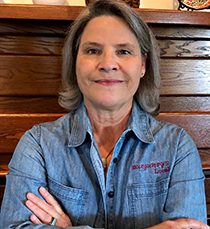 WENDY TAGGART is the cofounder of Burgundy Pasture Beef which opened in 1999 based in Grandview, Texas. Since then, it has become a vertically integrated 100% grass fed beef operation – from the pasture to processing to retail stores (Burgundy's Local Grass Fed Meat Market) in Dallas and Ft. Worth.
Burgundy Pasture Beef ages, cuts, and packages at its retail store/butcher market in Grandview. Wendy helps manage this process and also networks with other like-minded producers to offer a broad selection of pasture-raised and grass fed pork, chicken, and lamb in the retail stores. Originally inspired by a desire for flavorsome, wholesome cooking and the challenge of raising young children in a "fast food" world, Wendy has helped Burgundy Pasture Beef evolve as a "grass roots" business responding to a growing trend of consumers demanding more wholesome meats and knowledge about the foods they're eating.
---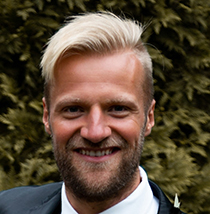 STEPHAN VAN VLIET is a nutrition scientist and metabolomics expert in the Stedman Nutrition and Metabolism Center at Duke University School of Medicine. Dr. van Vliet's research is performed at the nexus of agricultural and human health. He routinely collaborates with farmers, ecologists, and agricultural scientists to study critical linkages between agricultural production methods, the nutrient density of food, and human health.
Dr. van Vliet uses high-throughput metabolomics techniques to study the presence of bioactive compounds in the whole food matrix and their impacts on human metabolic health. His work has been published in the American Journal of Clinical Nutrition, Frontiers in Sustainable Food Systems, the Journal of Nutrition, and the Journal of Physiology.
---
TINA and ORION WELDON are the co-founders and owners of TerraPurezza, a regenerative agriculture institute and farm in Spicewood, Texas. Tina has a background in nutrition and community public health, with a bachelor's degree in dietetics from Rutgers University. Orion was working on his PhD in conservation ecology, researching endangered species' habitat requirements, when they met in 2014. Through their studies it became clear to both of them that agriculture is a core contributor to challenges in their respective fields, especially in ecology and land use change. It was also evident that traditional academia had disappointingly little ability to apply its vast knowledge base to the real world.
Together, they decided to start TerraPurezza in 2015 as a commitment to the sustainability of vibrant health and robust habitats by connecting people to the soil through regenerative land use. TerraPurezza now operates on over 150 acres in the Texas Hill Country as the first model of industrial regenerative agriculture in the nation.