12th Annual Farm and Food Leadership Conference
October 14-16, 2018 | Historic Downtown McKinney, Texas
General Info | Lodging & Directions | Speakers | Program | On-Farm Dinner | Registration
Conference Sponsors | Volunteering & Scholarships | Silent Auction 
2018 KEYNOTES
DAVID R. MONTGOMERY and ANNE BIKLÉ – Partners in authorship and partners in life, David Montgomery and Anne Biklé will present thought-provoking keynotes during both days of the 2018 Farm & Food Leadership Conference, based on their "Dirt Trilogy."
Montgomery, a professor of geomorphology at the University of Washington, studies landscape evolution and the effects of geological processes on ecological systems and human societies. He will speak Monday, Oct. 15, about the plight of soil and how regenerative agricultural practices, such as no-till farming, can bring soil back to life. In 2008 he received a MacArthur Fellowship (popularly known as the "genius award".) He has authored numerous scientific papers and has been featured in documentary films, network and cable news.
Biklé is a biologist with wide-ranging interests whose career path has taken her into the watershed restoration, environmental planning, and public health fields. She'll speak on Tuesday, Oct. 16, about microbiomes—communities of the tiniest creatures on Earth—and their vital importance for the health and well-being of plants and people. She particularly likes sharing the inner workings of the natural world and the human body with audiences. Her work has appeared in magazines, newspapers, and radio and her soil-building practices have been featured in independent and documentary films.
The couple collaborated on The Hidden Half of Nature: The Microbial Roots of Life and Health after buying a house and encountering the dead dirt that came with it. They undertook a yard makeover, and soon found themselves with more questions than answers about their fixer-upper soil. The book mixes memoir, history, and science, exploring humanity's tangled relationship with the microbial world and how it influences the way we practice agriculture and medicine.
The first book in the trilogy, Dirt: The Erosion of Civilizations, lays out the plight of soil; The Hidden Half of Nature reveals the insights and understanding from new microbiome science and the implications it has for healing the land—and safeguarding our own health. In Growing A Revolution: Bringing Our Soil Back to Life, Montgomery shares the stories of farmers who are adopting new practices that demonstrate the potential of agriculture to improve soil.
Biklé and Montgomery are now at work on a capstone to the Dirt Trilogy exploring the connections between soil health and human health.
---
2018 SPEAKERS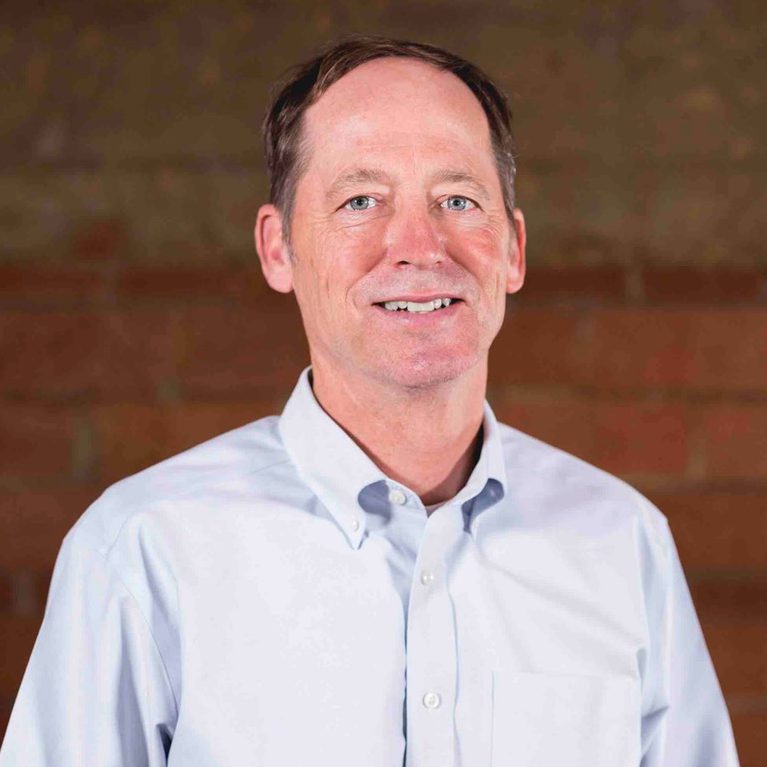 DARRYL BIRKENFELD is executive director of Ogallala Commons, a non-profit organization providing leadership and education to reinvigorate communities in the Great Plains region, centered over the High Plains-Ogallala Aquifer and extending west to the Rockies and east to the prairies.
Darryl works as a community educator, developer, and social entrepreneur. Reared on a diversified family farm in Nazareth, Texas, he lives nearby that community today, with his wife, Joann. After working as a Catholic priest in Amarillo for 14 years, he earned a Ph.D. in social ethics from The Graduate Theological Union in Berkeley, Calif., with his dissertation on reconstructing a holistic method for agricultural ethics.
He joined Ogallala Commons in 2002, and was named to his current position in 2003. Darryl also was founder of The Promised Land Network, conducting educational outreach for sustainable agriculture, and was a founder of the annual Southern Plains Conference.
---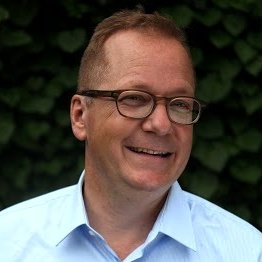 ALAN LEWIS directs government affairs and food and agriculture policy for Natural Grocers by Vitamin Cottage, a health food store chain operating more than 100 stores in 19 states. He oversees organic certification and compliance for the stores while supporting the development of small local food producers. Alan serves on the board of the Organic and Natural Health Assn., is executive editor of Local Food Shift magazine, and has been a speaker at dozens of food-related events, including a presentation at TEDx Boulder in 2014.
Long a student of political activism, his focus is on communicating with policy makers and stakeholders at the federal, state, and local levels using non-confrontational and inclusive frameworks.
---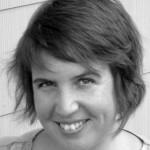 ANNELIES LOTTMANN is the Central Texas Program Coordinator for the Texas Rural Cooperative Center of University of Texas/Rio Grande Valley. In that role, she assists groups seeking to form or strengthen cooperative businesses all around Texas. Before joining TRCC in 2015, Annelies co-founded Yard to Market Co-op, a producers' cooperative that continues to provide sales and marketing services to small-scale food producers in the Austin area.
She also serves on the Boards of Black Star Co-op and the Austin Cooperative Business Association. Annelies has a J.D. from the University of Texas School of Law and a B.A. from Sarah Lawrence College. When she's not working with TRCC clients or tending her garden, she practices Brazilian rhythms with the Austin Samba School.
---
PATTY LOVERA is the assistant director of Food & Water Watch where she coordinates the work of the food team and focuses especially on meat inspection, food safety, labeling, and dairy issues. Patty has a bachelor's degree in environmental science from Lehigh University and a master's in environmental policy from the University of Michigan.
Before working at Food & Water Watch, Patty was the deputy director of the energy and environment program at Public Citizen and a research associate at the Center for Health, Environment, and Justice.
---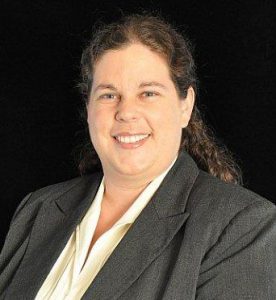 JUDITH McGEARY, the founder and Executive Director of FARFA, is an attorney, activist, and sustainable farmer.  After earning her Bachelors of Science from Stanford University and her law degree with high honors from the University of Texas at Austin, she clerked for a Federal Appeals Court and went on to private law practice.  During that time, she became a passionate advocate of sustainable agriculture, and she and her husband established their own livestock farm. After seeing how government regulations benefit industrial agriculture at the expense of family farms, she founded the Farm and Ranch Freedom Alliance to promote common-sense policies for local, diversified agricultural systems.
Judith has been profiled in the Texas Observer and Edible Austin, appears in the documentary "Farmageddon," and has been interviewed on numerous radio shows across the country. Judith has served as the Vice Chair of the U.S. Secretary's Advisory Committee on Animal Health and is also active with Texas Organic Farmers and Gardeners Association, the Weston A. Price Foundation, and the Farm-to-Consumer Legal Defense Fund.
---
TOM SPENCER is the Program Director of the Texas Living Waters Project, a collaboration of conservation groups working to transform the way water is managed in our country. Tom has a public service career spanning over 35 years. For most of that time, he served as a producer and host of public affairs programming for KLRU-TV, Austin's Public Broadcasting affiliate.
In addition he has served as the CEO of Interfaith Action of Central Texas (iACT) and executive director of I Live Here, I Give Here. Tom is passionate about the outdoors and expresses his love of nature through photography, writing and gardening. He also hosts the Emmy Award winning gardening program "Central Texas Gardener."
---
COLEEN THORNTON received her bachelor's in nutrition from Ohio State University and started her career as a registered clinical dietitian. In 1999 she received her MBA in finance and accounting from the University of Texas, Arlington, and joined the management team at American Airlines. Coleen's love of nutrition called her back to food, and she opened Heaven Sent Produce, a 3-acre urban farm in Arlington, Texas, later moving and expanding the operation into a 60-acre farm near Tahlequah, Okla. Heaven Sent Food & Fiber Farm includes a market garden, an orchard, Jersey cows and Nubian dairy goats, pastured pork and poultry, Merino sheep and Alpaca, and a commercial beekeeping operation.
Coleen also consults in Food and Ag Economic Development with farms and regional food systems to improve profitability and healthy food security. She assists Native American governments and regions in their efforts to expand agricultural production, food systems and food security, and she advises clients on horticulture and livestock production, value-added opportunities and business models. Coleen is an alumna of the Oklahoma Agriculture Leadership Program, on the Tahlequah Chamber of Commerce Board, and holds the agriculture seat on the Oklahoma Workforce Board-Muskogee. She is a certified GLOBALG.A.P.® and Harmonized Produce Safety Standard food safety auditor, completed the FSMA HARPC course, and is working in partnership with OSU Extension on local food safety initiatives for FSMA compliance.
---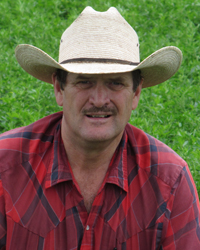 HOWARD VLIEGER is a third generation family farmer who has been a "student of the soil," studying why and how the soil works as it does, since 1989. Howard lives on the family farm where he was born and raised in northwest Iowa, and assists his son with some of the farming duties. Since 1992 Howard has been a crop nutrition adviser and has founded two companies to help family farmers reduce their dependency on chemical-based farming and transition to biological and/or organic production. Howard now works and teaches as an independent crop nutrition advisor, helping both crop and livestock farmers all across the U.S.
Howard works with scientists and researchers around the world to develop effective solutions, based on the latest science, for the real-life problems farmers are experiencing because of GMO crops and glyphosate. Howard is a co-author and the primary coordinator of a first of its kind scientific study: the feeding of GMO grain and non-GMO grain to hogs for their lifetime as a meat animal. Howard is an internationally recognized speaker on the topic of GMOs. Howard also serves on the board of directors for the Council for Healthy Food Systems (CHFS), Farm and Ranch Freedom Alliance's sister 501(c)3 organization.