10th Annual Farm and Food Leadership Conference
Feeding Ourselves and Our Country – Now and in the Future
September 25-27, 2016 | Bastrop Convention & Exhibit Center | Bastrop, Texas
General Info | Registration | Lodging & Directions | Speakers | Program
Exhibitors & Demonstrations | Conference Sponsors | Silent Auction | Volunteering & Scholarships
---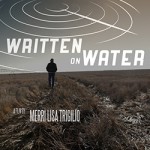 Farm and Ranch Freedom Alliance and the Council for Healthy Food Systems invite you to a free screening of the documentary film Written on Water: A Modern Tale of a Dry West.
Monday, September 26, 2016
6 p.m.
Bastrop Convention & Exhibit Center
Bastrop, Texas
This event, plus the social hour that precedes it, are included in your registration. Enjoy cooking and beekeeping demonstrations just before the screening, as you sip on root beer floats, thanks to a donation from Lick Ice Cream.
The screening is also open to the public. No pre-registration is required, but there will be a $10 charge to attend.
ABOUT THE FILM
The Written on Water website's synopsis of the documentary: "Against the immense, harsh landscape of the High Plains, innovators in places like Olton, Texas, fight to keep their towns alive against the decline of the life-giving Ogallala Aquifer. Here, and in other communities sharing the Ogallala, the reality of groundwater decline is colliding with the legacy of independence and self-reliance that first turned the High Plains into a fertile landscape."
Director Merri Lisa Trigilio spent 15 years as a geophysicist and then conducted research in carbon sequestration. More recently, she wrote and produced films for the Smithsonian in Washington, D.C. This is her feature directorial debut.