10th Annual Farm and Food Leadership Conference
September 25-27, 2016 | Bastrop Convention & Exhibit Center | Bastrop, Texas
Thanks to everyone who made the 2016 Conference such a success! Check back here soon for news about our 2017 Conference. In the meantime, here's what happened at the most recent event.



2016 KEYNOTE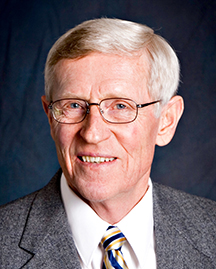 DR. JOHN IKERD returns to the Farm and Food Leadership Conference as our keynote speaker for 2016. John is a leading figure in the sustainability revolution, distinguishing himself as one who is capable of deep insights as well as an ability to engage everyone in the conversation and the work.
John was raised on a small dairy farm in southwest Missouri and worked his way through the University of Missouri, earning BS, MS and PhD degrees in Agricultural Economics.  Afterward, he worked in Extension Agricultural Economics positions at North Carolina State University, 1970-76, and Oklahoma State University, 1976-84, and was Head of Extension Agricultural Economics, University of Georgia, 1984-89.
During the farm crises of the '80s, John had a "conversion" of sorts, having experienced first-hand the failures of the policies he had been advocating to farmers.  John reoriented his work towards sustainable agriculture and economic sustainability.  He returned to the University of Missouri in 1989 under an agreement with the USDA to provide state and national leadership for research and education programs related to sustainable agriculture.  From 1989 to 2000, John authored numerous journal, magazine, and trade publication articles on the sustainable agriculture movement, testifying before Congress on the subject in 1989 and 1992.
Since retiring from the University of Missouri in 2000, John has written six books on sustainable agriculture and sustainable economics.  The first, Sustainable Capitalism: A Matter of Common Sense (2005), was written for a wide audience of people concerned with the future of the planet and with the continued vitality of global capitalism.  A Return to Common Sense (2007), Small Farms are Real Farms: Sustaining People Through Agriculture (2008), Crisis and Opportunity: Sustainability in American Agriculture (2008), Revolution of the Middle…and the Pursuit of Happiness (2011), and The Essentials of Economic Sustainability (2011) followed.
From his current home in Fairfield, Iowa, he works closely with the Sustainable Living Department at the Maharishi University of Management, co-teaching Sustainable Economics courses, putting on conferences, and working with faculty there to develop the concept of Deep Sustainability.  John is also on the board of Jefferson County Farmers and Neighbors, a local organization organized to stop the spread of Confined Animal Feeding Operations.  John's expertise in this area is global as well as local, with John traveling to Wales in 2013 to help stop the first industrial dairy in the county's history. We are honored to welcome John back to the Farm and Food Leadership Conference.
Read Dr. Ikerd's paper for the conference, "Farm Policy at a Crossroads: A Time to Choose"
---
SPEAKERS
SUE BECKWITH is the Executive Director of the Texas Center for Local Food and a project manager for local food and sustainable agriculture projects in Texas. Through work for the City of Elgin and the National Center for Appropriate Technology, Sue helps develop local food enterprises that support Texas sustainable agriculture and rural job creation.
Sue is past president of Texas Organic Farmers and Gardeners Association and was the start-up project manager for Coyote Creek Organic Feed Mill, the only certified organic commercial feed mill in Texas.
---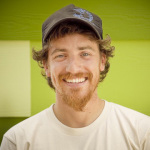 JOSH BLAINE is the Store Manager of in.gredients, a zero waste neighborhood micro grocer in East Austin. Since its inception in August of 2012, in.gredients has championed a different kind of food system; one that focuses on more locally produced goods, less food-related packaging and waste, and community engagement. As a long-time member of the Austin Zero Waste Alliance and a member of the City's Zero Waste Advisory Commission, Josh has become a passionate advocate and leader in the Austin zero waste movement.
---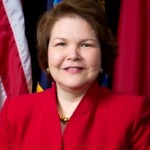 JUDITH CANALES is State Executive Director for the Texas Farm Service Agency (FSA) where she oversees all aspects of federal farm program delivery. The agency employs nearly 1,400 people and issues an average of more than $1 billion annually in commodity, conservation, disaster, and credit benefits to farmers and ranchers across the state. Most recently, Canales served as Acting Deputy Under Secretary for USDA Rural Development.
In 2009, President Obama appointed Canales as Administrator for the Rural Business-Cooperative Service at USDA Rural Development. Previously, she served as Executive Director of the Maverick County Development Corporation in Eagle Pass, and in 1996, was appointed by President Clinton as Deputy State Director for Texas Rural Development. She also served as the Executive Director of the International Hispanic Network, a national membership organization of Hispanic city managers, which promotes professional excellence among Hispanic executives and public managers in local government.
---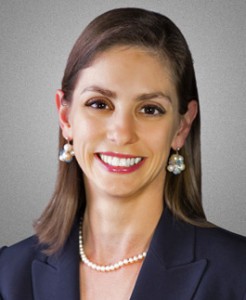 SUSANA CANSECO is an attorney at Branscomb | PC in San Antonio, where she represents owners of rural land in water-rights and real-estate transactions. She advises clients on permitting and related matters before groundwater districts, as well as actions and applications before the Texas Commission on Environmental Quality and Public Utility Commission. She advises clients regarding water-rights permitting exemptions and what they can do with water on their rural land.
Susana is a native of Del Rio, Texas. Before joining Branscomb | PC, Susana operated a family business raising cattle and marketing grass-fed beef, an experience that gives her important perspective into her clients' challenges and concerns in managing and using water in their businesses.
---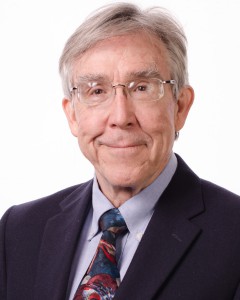 DR. DOUGLAS H. CONSTANCE is a professor of sociology at Sam Houston State University in Huntsville, Texas. His degrees are in Forest Management (BS), Community Development (MS) and Rural Sociology (PhD), all from the University of Missouri – Columbia. His research area is the impacts of the globalization of the conventional agrifood system, and alternative agrifood systems.
Dr. Constance has numerous journal articles, book chapters, and books on these topics. His most recent edited book is "Alternative Agrifood Movements: Patterns of Convergence and Divergence" (2014) by Emerald Press. He is past president of the Southern Rural Sociological Association (2003), the Agriculture, Food, and Human Values Society (2008), and past vice-president of the Rural Sociological Society (2013). Dr. Constance currently serves as the Quality of Life Representative and Chair of the Administrative Council of the USDA/Southern Sustainable Agriculture Research Education Program.
---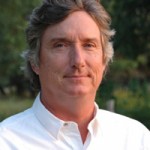 DON DAVIS owns and operates Grassfed Livestock Alliance, LLC, an alliance of grassfed beef producers. Along with his wife, Debbie, he also owns Bandera Grassland, a ranch producing grassfed beef, pastured lamb, wild pork, and eggs from pasture-raised hens in the Central Texas area. Don is a current director and vice president of American Grassfed Association, a national advocate for grassfed producers.
Davis's Grassfed Livestock Alliance was formed in 2006 to provide a fair and sustainable market for family farms and ranches that put their care, labor, and reputation into the quality of meats they raise. GLA has supplied local grassfed beef and grassfed organic lamb to Whole Foods Market locations in Texas, Louisiana, Arkansas, and Oklahoma.

---
STEVE DIVER is the Farm Superintendent at the Horticulture Research Farm, University of Kentucky. He is a graduate of Oklahoma State University with bachelor's of science and master's of science degrees in horticulture. He has worked as an Extension Horticulturist, County Agriculture Agent, farm manager, agriculture specialist with NCAT-ATTRA, and soil & crop consultant over the last 30 years.
Steve became very familiar with the challenges facing organic farmers in Texas while working as R&D Scientist with Sustainable Growth Texas, LLC, in Granger (TX). Later he founded Agri-Horticultural Consulting in Austin, which provided soil analysis and consultancy services in eco-agriculture, organic fruit and vegetable production, and prairie restoration.
---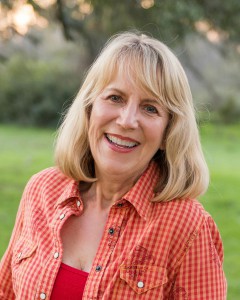 SUSAN L. EBERT 
earned an M.A. in Communications at UT Austin in 1982, followed by a lengthy career in magazine publishing, having held art director, marketing director, production director, editor-in-chief, and publisher titles over the course of her career. After working at
Texas Monthly
 for six years, the birth of her two children and her concerns for the food supply led her to join the staff of 
Organic Gardening
magazine
,
where she served in editorial and marketing roles for a decade.
Ebert returned to Texas to helm 
Texas Parks & Wildlife
magazine as publisher and editor, becoming the first woman in the magazine's then-56-year history to do so.
She's a lifelong hunter, angler, forager, organic gardener, and cook and lists wing shooting, fly fishing, kayaking, and trail riding among her favorite endeavors. Ebert currently writes for Edible Houston, Sporting Classics, Dorado magazine, Cowgirl magazine, Backcountry Journal, and the Houston Chronicle. In her first book, The Field to Table Cookbook (Rizzoli International, 2016), she brings together all of her passionate pursuits in a month-by-month seasonal guide studded with essays, photography, and original recipes based on all-organic, non-GMO ingredients.
---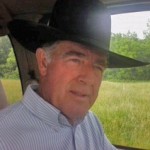 RON FREEMAN is a fifth generation cattleman who has run a grass-based intensive grazing ranch in west central Illinois for over 30 years. He is a past director of a breed association and past president of a regional satellite. He has a B.A. in psychology and social theory. A member of the Farm and Ranch Freedom Alliance's Board of Trustees, Ron believes in the fundamental laws of nature and models his ranch accordingly. He and his wife Jeanne have three children.
---
RADHIA GLEIS  is the co-founder, president and chief visionary officer of AHI Productions and NHNTV, a web television network with 12 channels devoted to natural health and green living. She is a certified clinical nutritionist and has a doctorate of sacred philosophy in pastoral wellness, and a M.Ed. in nutrition from Lesley College. Radhia was on the faculty of the Academy of Oriental Medicine Austin and The Natural Epicurean. She teaches and lectures on nutrition and holistic lifestyle in the community and the corporate setting, and has produced over 30 educational videos.
Along with her varied creative background in art, film, video and marketing, as a holistic practitioner Radhia is a resourceful and innovative educator who strives to inspire all people, young and old to make a long-lasting commitment to a healthy, meaningful life, through diet and lifestyle.

---
JESSE GRIFFITHS and his wife Tamara Mayfield own and operate Dai Due in Austin, which was voted one of the top 10 new restaurants in the U.S. by Bon Appetite magazine in 2015. A native of Denton, Jesse was a self-taught cook and began his restaurant career at the age of 16. Dai Due focuses on traditional, local, and sustainable food, working with and serving only locally sourced produce, meat, and dairy.
As a hunter and a butcher, Jesse is a big believer in knowing and caring about how animals have been grown and harvested. He is the author of the book Afield: A Chef's Guide to Preparing and Cooking Wild Game and Fish, published by Welcome Books.

---
DOUG HAVEMANN is a U.S. Army veteran, having served in Desert Shield and Desert Storm during his 11 years of active duty. He earned a BS in computer information systems and spent 21 years in information technology, focusing on catastrophe operations, infrastructure, wireless infrastructure, complex solution development, and project management. Following that career in IT, Doug became interested in sustainable farming and became co-owner of Mesquite Field Farm in Nixon, Texas.
His focus as a farmer has been on sustainability, rotational grazing, and veteran support through farming. Doug completed the Holistic Management International (HMI) Drought Summit and graduated from HMI's Beginning Farmers and Ranchers Program. He is also on the steering committee and serves as a speaker for the Battle Ground to Breaking Ground Program. He joined the Board of Trustees of Farm and Ranch Freedom Alliance in 2016.
---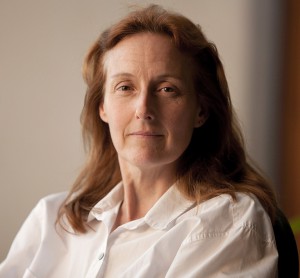 PATRICIA JACOBS is the co-owner of Bastrop Cattle Company and the owner of the CJ Ranch in Bastrop County. Bastrop Cattle Company, started in 2008 with her brother on their family ranch, sells grass-fed beef throughout the Central Texas market.
Patricia received a Masters from the University of Texas in Austin. She worked in international marketing, public relations, and market research for over 18 years before returning to the family ranch in 1997 to raise cattle and then start Bastrop Cattle Company.
---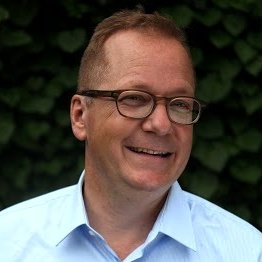 ALAN LEWIS directs government affairs and food and agriculture policy for Natural Grocers by Vitamin Cottage, a 61-year-old health food store chain with over 100 stores in 19 states. He oversees organic certification and compliance for all locations while supporting development of small local food producers. Alan is active in several national trade and advocacy organizations, and sits on the board of the Organic and Natural Health Association. He is executive editor of Local Food Shift magazine and has been a speaker and panelist at dozens of food-related events, including at TEDx Boulder.
Long a student of political activism, his focus is on communicating with policy makers and stakeholders at the federal, state, and local level using frameworks that are non-confrontational and inclusive. He has lived in Portugal, Haiti, and Dominica, developing appreciation for the variables of agriculture within ecological, cultural, political and economic contexts
---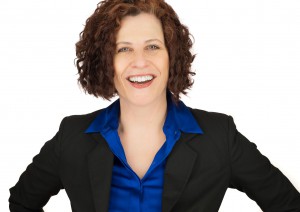 SANDRA LEWIS is a chef, humorist, and storyteller who is passionate about what she believes is the secret to living a satisfying life both at home and at work – spending time at the table. Through her work at Life at the Table, Sandra combines 20-plus years in human resources, technology sales, and non-profit work with her culinary expertise to inspire organizations to create workplace cultures filled with vibrant employees and loyal customers.
In 2009, Sandra had what she describes as a "now or never" moment, and decided to sell her house, tucked all her belongings in storage, and rented a room to attend culinary school. She graduated with honors and gave the student commencement speech at graduation. She founded Life at the Table, whose mission represents all she believes is good and important in life – meaningful work and living life deeply rooted in the community.
---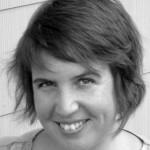 ANNELIES LOTTMANN is the Central Texas Program Coordinator for the Texas Rural Cooperative Center of University of Texas/Rio Grande Valley. In that role, she assists groups seeking to form or strengthen cooperative businesses all around Texas.  Before joining TRCC in 2015, Annelies co-founded Yard to Market Co-op, a producers' cooperative that, three years later, continues to provide sales and marketing services to small-scale food producers in the Austin area.
She also serves on the Boards of Black Star Co-op and the Austin Cooperative Business Association. Annelies has a J.D. from the University of Texas School of Law and a B.A. from Sarah Lawrence College. When she's not working with TRCC clients or tending her garden, she practices Brazilian rhythms with the Austin Samba School.
---
PATTY LOVERA is the assistant director of Food & Water Watch where she coordinates the work of the food team and focuses especially on meat inspection, food safety, labeling, and dairy issues. Patty has a bachelor's degree in environmental science from Lehigh University and a master's in environmental policy from the University of Michigan.  Before working at Food & Water Watch, Patty was the deputy director of the energy and environment program at Public Citizen and a research associate at the Center for Health, Environment, and Justice.
---

SUSIE MARSHALL is founder and executive director of GROW North Texas, a Dallas-based not-for-profit organization that cultivates healthy food communities by strengthening local food production and improving access to fresh, nutritious food. She has 13 years' experience working with food producers and food assistance programs distributing surplus fruits and vegetables. Susie is also serving as the volunteer executive director of the Texas Organic Farmers and Gardeners Association.
A native of the Dallas area, Susie has a bachelor's degree from Texas Wesleyan University, a master's degree in health and physical education from Texas A&M-Commerce, and a master's of theological studies from the Perkins School of Theology at SMU.
---
JARRED MAXWELL is the co-founder of Austin Foodshed Investors, a company that connects small batch investors with local sustainable food companies. His role includes guiding food companies through the fundraising process, providing business analysis, and helping them prepare to present to potential investors.
An "active angel investor" in more than a dozen local socially responsible companies, he helped found the Sustainable Texas Investment Club in 2010 to provide a mechanism for non-accredited investors to put some of their investment dollars into local food companies. A lifelong Texan and rancher, Jarred founded The Happy Land Company in 2010, which specializes in the acquisition, restoration and preservation of rural land.
---
MELODY McCLARY is the Lead Buyer at Farmhouse Delivery, a service that provides Texas grown, sustainable food direct to eaters. Melody knows local produce and loves exposing people of all ages to the many varieties of it. She believes in delicious locally-grown food, and cultivating relationships with area growers that truly benefit our community.
Melody has worked on  farms for the past eight years, including operating Montesino Organic Farm in Wimberley, Texas.
---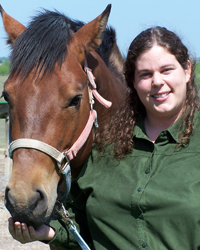 JUDITH McGEARY, the founder and Executive Director of FARFA, is an attorney, activist, and sustainable farmer.  After earning her Bachelors of Science from Stanford University and her law degree with high honors from the University of Texas at Austin, she clerked for a Federal Appeals Court and went on to private law practice.  During that time, she became a passionate advocate of sustainable agriculture, and she and her husband established their own livestock farm.  After seeing how government regulations benefit industrial agriculture at the expense of family farms, she founded the Farm and Ranch Freedom Alliance to promote common-sense policies for local, diversified agricultural systems.
Judith has been profiled in the Texas Observer and Edible Austin, appears in the documentary "Farmageddon," and has been interviewed on numerous radio shows across the country. Judith has served as the Vice Chair of the U.S. Secretary's Advisory Committee on Animal Health and is also active with Texas Organic Farmers and Gardeners Association, the Weston A. Price Foundation, and the Farm-to-Consumer Legal Defense Fund.
---
MIKE MORRIS is Southwest Director for the National Center for Appropriate Technology (NCAT) in San Antonio. His current projects in support of local food and organic farming include Beyond Fresh, Soil for Water, Is Organic Farming Risky?, and the Subtropical Organic Agriculture Research (SOAR) partnership. A longtime writer and researcher for NCAT's ATTRA Program, Mike has created publications and training materials on irrigation efficiency, renewable energy, water conservation, and business planning for beginning farmers.
He holds a Ph.D. in Philosophy from the University of Pittsburgh and has taught courses on ethics, technology, and the environment at colleges and universities around the country.
---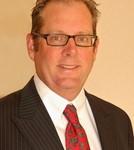 CURT NELSON is co-founder of Austin Foodshed Investors, leading the company's investor recruitment efforts and its outreach to the Austin food, finance, and social good communities. Since 2009, Curt has participated in more than 75 angel and debt and equity real estate deals facilitated by AFI, a company that connects small batch investors with local sustainable food companies. Previously, he co-founded a web software development company that built software applications for clients that included the U.S. Navy, Harcourt, Disney, and Intel.
After spending a career in finance, accounting, and marketing, including a decade at Hewlett, Packard, Curt moved to Austin in 2011. Since then, his focus has been on matching investors with small sustainable food companies.
---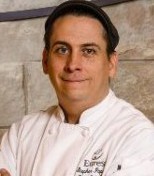 STEPHEN PAPROCKI is the founder of Texas Black Gold Garlic, a company that heat-ages standard garlic, grown by independent farmers in Texas. He also is the owner of Top Chefa in San Antonio, a consulting company specializing in the food, restaurant, beverage and entertainment industries.

Stephen's culinary career started at Omni's La Mansion del Rio, one of San Antonio's most prominent hotels. He later earned critical acclaim as Executive Chef at the Fig Tree. Stephen is president of the Chef Cooperative, a group of chefs that hosts quarterly farm-to-table dinners to benefit local Texas farmers.
---
ROBERT J. POTTS is President and CEO of the Dixon Water Foundation, a private foundation supporting healthy watersheds through good land management – with a particular emphasis on grazing and range management issues. From 2004 to 2007, Robert was the General Manager of the Edwards Aquifer Authority. Robert previously spent 11 years at The Nature Conservancy where he held  positions that included State Director of Texas and Vice President for the South Central Division, managing conservation work in Mexico, Texas, Oklahoma, Arkansas and Louisiana.
Robert previously practiced law with the firm of Baker & Botts in Houston where he focused on international and corporate issues. He earned a Juris Doctor degree from Columbia University in 1984 and a Bachelor of Arts degree from Baylor University in 1980.
---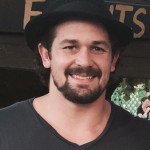 REED SHELGER is the founder of LocalLocal.com, an online directory of restaurants, farms, and other food retailers that sell locally sourced food. By displaying the connections between retailers/restaurants and the farms where food comes from, LocalLocal verifies that food is authentically local.
Prior to launching LocalLocal, Reed worked as a management consultant in the food and beverage industry. He holds an MBA in entrepreneurship from Rice University.
---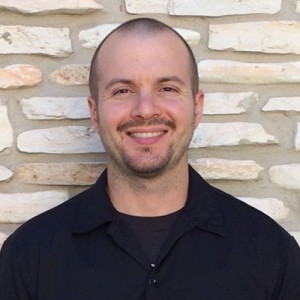 ERROL SCHWEIZER was born and raised in the Bronx, N.Y., and started in natural foods by working at a small food co-op in college over 20 years ago. He spent the last 7 years leading the national grocery program at Whole Foods, and was responsible for the merchandising, product assortment, promotional programs and financial performance for over 80 product categories and $5 billion in annual sales. He used his influence to launch thousands of innovative new products and helping Whole Foods meet growing demand for categories such as non-GMO, biodynamic, and Fair Trade.
Errol oversaw the guidance of 10,000 items through non-GMO Verification and raised over $1 million for a number of state-level GMO labeling initiatives. He implemented procurement standards for pastured eggs, grass-fed milk, green cleaning products, sustainable seafood, humanely raised meats, and led trends on hemp, chia, and plant-based foods, while continually achieving aggressive sales and profitability targets. Errol continues his work as an advisor and board member for a number of entrepreneurs and companies in the natural and organic food industry and is involved with organizations such as the Austin/Travis County Food Policy Board, Demeter USA, the Xerces Society for Invertebrate Preservation and more.
---
BRAD STUFFLEBEAM, a local food pioneer in the Lone Star State, has served as President of the Texas Organic Farmers and Gardeners Association, Advisory Board Member for USDA Southern SARE, Board Member of the Farm and Ranch Freedom Alliance, Chairman/Founder of the Texas Arts and Music Festival and currently serves on the Washington County Chamber of Commerce Board.
In 2012 Brad received the Houston Mayor's Award: Champion of Food Justice. He has been a professional organic grower for over two decades and owner of Home Sweet Farm in Brenham, Texas, with his wife Jenny.
---
COLEEN THORNTON received her bachelor's in nutrition from Ohio State University and started her career as a registered clinical dietitian. In 1999 she received her MBA in finance and accounting from the University of Texas, Arlington, and joined the management team at American Airlines. Coleen's love of nutrition called her back to food, and she opened Heaven Sent Produce, a 3-acre urban farm in Arlington, Texas, later moving and expanding the operation into a 60-acre farm near Tahlequah, Okla. Heaven Sent Food & Fiber Farm includes a market garden, an orchard, Jersey cows and Nubian dairy goats, pastured pork and poultry, Merino sheep and Alpaca, and a commercial beekeeping operation.
Coleen also consults in Food and Ag Economic Development with farms and regional food systems to improve profitability and healthy food security. She assists Native American governments and regions in their efforts to expand agricultural production, food systems and food security, and she advises clients on horticulture and livestock production, value-added opportunities and business models. Coleen is an alumni of the Oklahoma Agriculture Leadership Program, on the Tahlequah Chamber of Commerce Board, and holds the agriculture seat on the Oklahoma Workforce Board-Muskogee. She is a certified GLOBALG.A.P.® and Harmonized Produce Safety Standard food safety auditor, completed the FSMA HARPC course, and is working in partnership with OSU Extension on local food safety initiatives for FSMA compliance.
---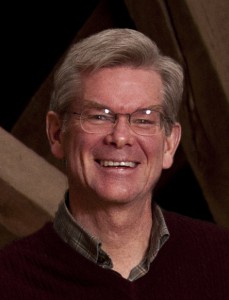 CHARLES "BUTCH" TINDELL speaks regularly to groups locally and nationwide on the issues of sustainable agriculture based upon his 35 years of experience as a gardener and farmer. As an instructor at The Ploughshare Institute for Sustainable Culture for the past 21 years, he has taught sustainable farming and ranching to hundreds of beginning and experienced farmers and gardeners. He has also developed numerous courses and published curriculum on these topics.
In addition to teaching and research, he is a farm and ranch consultant with Homestead Farm Design. Butch and his wife, Diane, along with their children and grandchildren own and operate Aquilla Valley Farm, a small, diversified family farm north of Waco, Texas.
---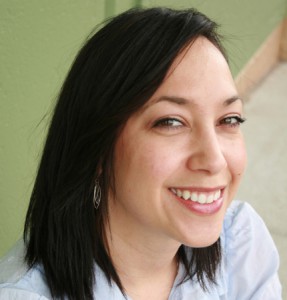 TREVIDA TREVINO holds a Bachelor of Science in Nutrition and Food from Texas State University. Trevida is the nutritional health coach at Natural Grocers in Austin. Understanding and learning about nutrition and sharing this knowledge with others is Trevida's passion.
---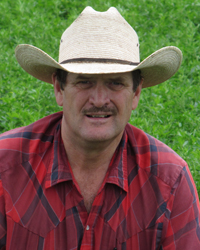 HOWARD VLIEGER is a third generation family farmer who has been a "student of the soil," studying why and how the soil works as it does, since 1989. Howard lives on the family farm where he was born and raised in northwest Iowa, and assists his son with some of the farming duties. Since 1992 Howard has been a crop nutrition adviser and has founded two companies to help family farmers reduce their dependency on chemical-based farming and transition to biological and/or organic production. Howard now works and teaches as an independent crop nutrition advisor, helping both crop and livestock farmers all across the U.S.
Howard works with scientists and researchers around the world to develop effective solutions, based on the latest science, for the real-life problems farmers are experiencing because of GMO crops and glyphosate. Howard is a co-author and the primary coordinator of a first of its kind scientific study: the feeding of GMO grain and non-GMO grain to hogs for their lifetime as a meat animal. Howard is an internationally recognized speaker on the topic of GMOs. Howard also serves on the board of directors for the Council for Healthy Food Systems (CHFS), Farm and Ranch Freedom Alliance's sister 501c3 organization.
---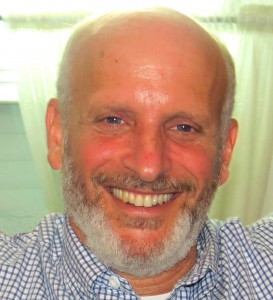 SHAHAR YARDEN started milling in 2002 when the Homestead Heritage community acquired its first, large stone mill. In 2003, the community erected a circa 1760 timber-framed gristmill. Shahar apprenticed with an old-time miller in North Carolina who taught him the milling trade.
Over the years, Shahar has worked with local farmers to grow heirloom varieties of wheat and corn without using harmful pesticides and herbicides. Today, Homestead Gristmill grinds over ten varieties of grain and blends baking mixes for sale. (www.homesteadgristmill.com).
---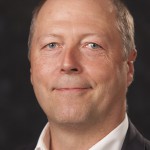 DR. ROBERT F. YOUNG is an assistant professor at the University of Texas at Austin in the fields of urban planning, sustainable economic development, and urban ecology. His research centers on the planning, governance, and financing of metropolitan green infrastructure and on economic development initiatives for sustainable cities and regions. Dr. Young co-founded the University of Oregon's Sustainable Cities Initiative described by the New York Times as "perhaps the most comprehensive effort by a U.S. university to infuse sustainability into its curricula and community outreach.
As a practitioner Dr. Young served as the Director of Planning of the Philadelphia's Recycling Office and was appointed by New Jersey Gov. Christine Whitman as Director of the New Jersey Commerce Department's Office of Sustainability. Dr. Young also founded American Soil, Inc., a successful, large-scale New Jersey composting company described in the Wall Street Journal as "the future" of organic resources management.