---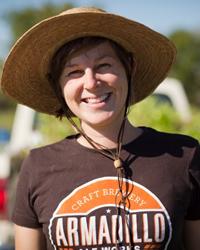 AMANDA AUSTIN is a farmer and educator, and owner of Cardo's Farm Project. She has been influenced by her family's farming heritage and began working in agriculture as a college student in 2009 and co-founded Cardo's Farm Project on leased, rural land in 2011. After purchasing land near downtown Denton, TX in 2013, she is now working to establish the site as an urban educational farm with the help of her husband, interns, and student and community volunteers.
Now in its 4th year, Cardo's Farm Project is a community farm and education center that uses sustainable agriculture to engage the Denton community and to teach the significance of farming and land stewardship in our daily lives.
---
STEVE BOX has a Masters Degree in Environmental Science and Ecology and a Bachelors Degree in Zoology. He has worked for twenty-three years in the field of environmental toxicology and regulatory affairs and sixteen years in sales and marketing for the food industry. He has national and international experience managing multi-disciplinary projects as team leader and team member.
His business experience, and environmental education and experience, along with his leadership skills are suitable to his position as Executive Director where problem solving, planning, and program implementation with a diverse body of stakeholders is involved. Steve has served on the board of directors of the following organizations: Envision Central Texas (2008-11), Austin Youth River Watch Foundation (2006- 2010).
---
MARISOL CORTEZ, Ph.D. works on issues of environmental and social justice as a scholar, community organizer, and creative writer. Originally from San Antonio and rural areas north, she got her start as an activist in local campaigns against the US invasion of Afghanistan. However, it was her involvement in organizing against the construction of the PGA Village that inspired her doctoral research on the cultural politics of waste and environment at the University of California at Davis. After graduating in 2009 with her PhD in Cultural Studies, she returned to San Antonio, where she organized with Southwest Workers Union around local climate and energy issues.
In 2010, she received the American Council of Learned Societies New Faculty Fellowship, which enabled her to teach for two years in the American Studies Department at the University of Kansas. While in Lawrence, Kansas, she worked with Native students and professors at Haskell Indian Nations University to halt a highway expansion project and defend indigenous sacred spaces, and she ultimately decided to return home to San Antonio to write and teach as a community-based scholar. Currently, she works at Esperanza Peace and Justice Center, where she coordinates a popular education program that supports local movements for our right to the city and the rights of nature.
---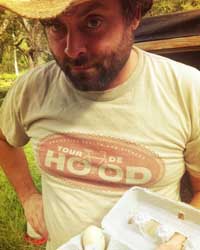 JAY BLAZEK CROSSLEY works on transportation, food, growth, and development policy for Houston Tomorrow, a charitable nonprofit dedicated to improving the quality of life for all the people of the Houston region.
Houston Tomorrow hosts the Houston Food Policy Workgroup dedicated to nurturing the growth of a sustainable local food system, accessible to all, through education, collaboration, communication, and creation of a food policy council for the Houston region.
Crossley lives at Sky Farm in the Northwest corner of the Houston region just outside of Industry. Sky Farm is an all natural, permaculture farm providing duck eggs, produce, spices, and other delicious things. He has a Masters in Public Affairs from the University of Texas at Austin and is a musician. He serves on the LISC-Houston Program Committee, the H-GAC Pedestrian and Bicycle SubCommittee, on the Executive Committee of the Houston Food Policy Workgroup, is a member of the Texas Food Systems Working Group, and is a co-founder and Board Member of the Houston Access to Urban Sustainability project.
---
BRIAN CUMMINGS: With 30-plus years of experience in both corporate and agency public relations, Brian Cummings has extensive experience in designing and managing integrated communications programs for a variety of organizations—from start-ups to Fortune 500 companies. He has served as general manager, CEO or owner of several public relations entities — the Pittsburgh office of Burson-Marsteller, Publicis Public Relations (formerly Bloom Public Relations) in Dallas, and Cummings McGlone & Associates. He has significant experience in the food and healthcare industries including award-winning work for a wide variety of consumer products and services.
His interest in food and sustainable agriculture led to the formation in 2007 of Eat Green LLC which operates EatGreenDFW.com, the leading source of news and information in North Texas about sustainably produced food. Brian is a past chairman and member of the board of directors of the American Heart Association Dallas Division. While at Bloom/Publicis, he also served as treasurer and later chairman of The Worldcom Public Relations Group. He holds a B.A. in Journalism from Duquesne University.

---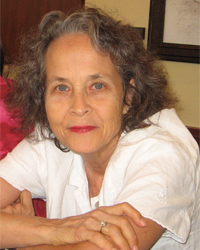 LINDA CURTIS, Executive Director for the League of Independent Voters of Texas, advises the Board and leads the organizing for the League. Linda has a long history in the independent movement, working with most all independent "third" parties and political action groups. She was the state organizer for the Reform Party of Texas, founded by Ross Perot in 1994.
In 2001, Linda co-founded Independent Texans, a state PAC that engages in issue campaigns and election activity throughout the state. In 2008, together with Brian Rodgers, a commercial real estate developer in Austin, Linda co-founded ChangeAustin.org. In 2010-2012, Linda helped lead Austinites for Geographic Representation, a local Austin ballot measure done via the citizens petition (30,000 signatures) for district representation on the Austin City Council. The so-called "10-1" plan ended the all at-large elections for 10 single-member districts. Also with 10-1, came the first independent citizens redistricting commission in the state of Texas.
---
DON DAVIS, born in Austin, Texas in 1954, received a Bachelor of Photographic Arts and Science Degree from Rochester Institute of Technology in 1978 and a Master's of Architecture Degree from the University of Texas in 1987. Today he ranches in the Texas Hill Country and owns and operates Grassfed Livestock Alliance, LLC (GLA), an alliance of Grassfed producers. GLA was formed in 2006 to provide a fair and sustainable market for family farms and ranches that put their care, labor and reputation into the quality of meats they raise. GLA currently supplies local Grassfed beef and Grassfed organic lamb to all Whole Foods Market locations in Texas, Louisiana, Arkansas and Oklahoma.
In addition to GLA he partners with his wife, Debbie, in Bandera GrasslandTM. Bandera Grassland produces and markets Grassfed beef, pastured lamb, wild pork and eggs from pasture-raised hens in the central Texas area. Don is a current Director of American Grassfed Association (AGA), a national advocate for Grassfed producers, and chairs AGA's Grassfed certification committee.
---
EVAN DRISCOLL is currently the Farm Manager at Green Gate Farms in Austin, TX. Before this, Evan owned and operated Sasquatch Acre in Portland, OR – a small one acre farm operation. While he loves to grow food, he also works with farm support organizations and works to strengthen local food distribution on a regional scale.
Evan co-founded the Texas Young Farmer Coalition, which helps support and connect farmers from around the state. He is on the board of Moontower Community Agricultural Cooperative, which is a new Food Hub in Central Texas. And, he serves as the At-Large New and Beginning Farmer Board Position for the Texas Organic Farmers and Gardeners Association. In his spare time, he produces Greenhorns Radio, a show that highlights new agrarians around the country. He and his partner raise their lovely son in Austin, TX.
---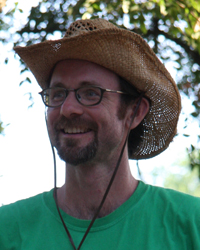 MAX ELLIOTT joined Urban Roots' original parent organization, YouthLaunch, in August 2006 and co-founded Urban Roots the following year. Max is now the Executive Director of Urban Roots. Max received a BA in American Studies from Tulane University, a Master's Degree in Environmental Studies from the University of Essex in Colchester, England, and a Master's Degree in Social Work from the University of Texas at Austin (May, 2012).
In 1999, he received a certificate in Ecological Horticulture from the Center for Sustainable Food Systems at the University of California at Santa Cruz. In Central Texas, he has worked with Austin Community Gardens and with several local organic farms including Tecolote Farm, Oasis Gardens, and Pure Luck AAA Goat Dairy. Max served on the City of Austin/Travis County Sustainable Food Policy Board from 2008-2010.
---
REPRESENTATIVE DAN FLYNN is a native Texan and noted conservative who serves House District 2 in East Texas which includes Hunt, Hopkins and Van Zandt Counties. In his sixth term representing House District 2 in the Texas House of Representatives, he has gained a reputation as a strong leader in the fight for limited government, fiscal responsibility, and family values. In 2013, Representative Flynn was named East Texas Legislator of the Year for his principled conservative leadership.
Representative Flynn serves as Co-Chairman of the House Select Committee on Transparency in State Agency Operations. Representative Flynn's leadership reflects his dedication to government transparency and accountability. He also serves as Vice Chair of the House Committee on Investments and Financial Services and as a member of the House Committee on Homeland Security and Public Safety.
In addition, Representative Flynn is an active member of both the National Conference of State Legislators (NCSL) as well as the American Legislative Exchange Council (ALEC). In October 2012, he was appointed Chairman of the NCSL Military and Veterans Affairs Task Force. He is also the former Chairman, and current member, of the Budget & Revenue Committee, a member of the International Relations Task Force, a member of the Communications, Financial Services & Interstate Commerce (CFI) Committee, and is past Vice Chair of the NCSL Standing Committees. In June 2013, Representative Flynn was appointed to the ALEC Commerce, Insurance, and Economic Development Task Force.
Representative Flynn has had a distinguished career in the banking industry of Texas, including service as the Deputy Banking Commissioner for the State of Texas. He has served as a consultant in the financial and banking industries in Texas, nationally, and internationally. Prior to his election to the Texas House of Representatives in 2002, he served as County Judge of Van Zandt County.
Representative Flynn lives with his wife Susan in Van, Texas, where they are active members of the Church of the Nazarene.
---
MICHELE GANGNES is a resident of Lee County and a graduate of Rice University and the University of Texas School of Law, is a member of the National Association of Professional Women, the National Association of Bond Lawyers, the Washington State Bar and the State Bar of Texas. Michele has served as bond counsel and trustee's counsel in a variety of public finance and corporate debt transactions.
Michele concentrates her practice in the representation of global financial institutions, primarily in tax-exempt municipal and 501(c)(3) financing.
Michele is a premier "water rights activist" and, as such, is a founding board member of Neighbors for Neighbors (NFN), a Central Texas 501(c)(3) corporation. Michele leads NFN's continuing efforts to safeguard the water supply for future generations of Lee and Bastrop County citizens.
She recently became a founding member of the League of Independent Voters of Texas after writing an extensive analysis of Proposition 6, the Water Amendment that passed in November 2013.
Michele is known to be one of the hardest working women on the planet, or at least the planet that we inhabit, donating thousands of hours, totally pro bono, to protect the aquifers of Texas for generations to come.
---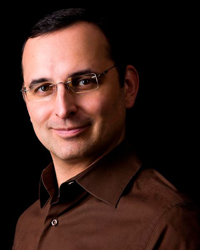 RICARDO GUERRERO: (@ggroovin on Twitter) is the CEO and "Chief Buzz Generator" of Social Media Dynamo™ (@SMDynamo), and a pioneering, award-winning social commerce marketer for the creation of the Dell Outlet Twitter program. Ricardo created most of Dell's original Twitter accounts, which generated $6.5M in their first 2.5 years, as well as several successful Facebook pages fo Dell Latin America, and established the core strategy for Dell's initial Twitter presence. As Social Media Dynamo™, he offers social media strategy, implementation, and coaching to "Generate Excitement & Power Your Brand.™" Ricardo has also worked at WCG in Austin, leading the team managing 2 of HP's principal Twitter accounts, @HP & @HPdeals, in addition to assisting clients such as Verizon, BMC Software, and others.
Ricardo has presented at SXSW Interactive, ClickZ/Search Engine Strategies, Webmaster World/Pubcon, & IT Expo in the U.S. and the Americas IT Forum, Go EMMS & Twitt.DO in Latin America. (He typically shares his public presentations on SlideShare.) Additionally, he was a co-organizer for the first Latin America programming at SXSW Interactive 2011 as well as the first Americas IT Business and Investors Forum in 2011. Ricardo serves on the SXSW Interactive Advisory Board, the board of Cooperation Texas, on the "steering committee" of the Austin Cooperative Think Tank, and is a former chair and still an ambassador for the Social Media Ambassadors program of the Greater Austin Hispanic Chamber of Commerce. He also served as the first Social Media Director for the Austin chapter of the American Marketing Association (2010-2011), on the SXSW Accelerator Advisory Board (2011) and on the various boards of the North American Students of Cooperation 2003-2010.
In his meager spare time, Ricardo enjoys tinkering with social media tools and ideas to connect people, watching films, dining out, and traveling with his wife far from and near their home in Austin, Texas.
---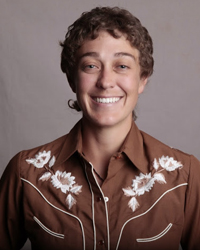 LORIG HAWKINS graduated from the University of Texas at Austin and soon after began her path to farming. She worked first as an intern at Urban Roots and then moved on to Tecolote Farm, where she worked for three years, two years as farm manager. After Tecolote Farm she worked for over a year as farmer and farm associate at Boggy Creek Farm. Most recently she accepted a position as Farm Manager with Farmshare Austin, where she will manage the 3-acre educational farm and oversee the Food Access plan.
In 2011, noticing a dearth of information, resources and support for young and upcoming farmers in the community, she rallied networks, friends and colleagues to co-found the Texas Young Farmer Coalition an organization that aims to build connections between young farmers and to increase food awareness, encourage the exchange of ideas, and create sustainable and long-lasting relationships.
---
NAYA JONES, MA is a community facilitator, oral historian, holistic practitioner and PhD Candidate. After working with youth as a teacher and case manager, she returned to school to focus on Black youth and their food experiences in the midst of gentrification. Naya is also building an archive of oral history interviews with Black gardeners and farmers. As a soulpreneur, she is founder of Rootwork, which specializes in holistic wellness and holistic entrepreneurship coaching for Black women seeking inspiration + balance.
Naya is co-organizer of Food for Black Thought, which promotes and facilitates critical dialogues around race/racism/Blackness and food. Their mission is to help sustain and maintain access to healthful food, historical foodways, and food-related policymaking in Black communities.
---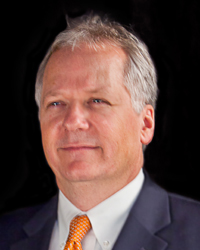 ALAN LEWIS: For nine years, Mr. Lewis has directed Government Affairs and Food and Agriculture Policy for Natural Grocers by Vitamin Cottage, a 55-year-old health food store chain operates over 60 stores in thirteen Western and Mid-western states.
Mr. Lewis is active in several trade organizations and sits on the Boulder County, Colorado, Food and Agriculture Policy Council. His focus is on communicating with policy makers at the federal level using frameworks that are non-confrontational and inclusive.
He has lived for extended periods in Portugal, Haiti, and Dominica, where he developed a keen appreciation for the variables of agriculture within ecological, cultural and economic contexts.
---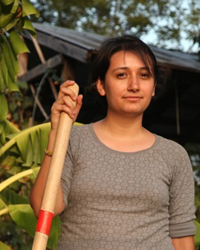 DIANA LOPEZ is a Chicana born & raised in San Antonio, Texas. Her work with Southwest Workers Union involves linking issues around environmental justice, living wage and community accountable governance. Diana's work has a strong solutions based approach of promoting the implementation of clean energy sources, sustainable practices, youth leadership, and community empowerment.
She received the 2009 Brower Youth Award from Earth Island Institute and The Urban Renewal Award for community organizing and food sovereignty. She has brought local struggles to two United National Conventions on Climate Change and countless counties. She sits on coordinating committees of the Grassroots Global Justice, and South by Southwest Experiment.
---
PATTY LOVERA is the assistant director of Food & Water Watch (www.foodandwaterwatch.org) where she coordinates the work of the food team and focuses especially on meat inspection, food safety, labeling, and dairy issues.
Patty has a Bachelor's degree in environmental science from Lehigh University and a Master's degree in environmental policy from the University of Michigan.
Before working at Food & Water Watch, Patty was the deputy director of the energy and environment program at Public Citizen and a research associate at the Center for Health, Environment, and Justice.
---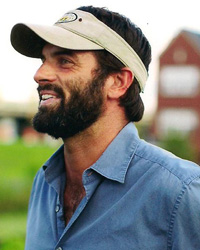 EDWIN MARTY is currently the Food Policy Manager for the City of Austin's Office of Sustainability. Edwin earned a BA in Anthropology from the University of Oregon and completed an "Apprenticeship in Agroecology" from the University of California, Santa Cruz. He went on to work on sustainable farming projects around the world, including Mexico, Mongolia, Australia, and Chile. Edwin also worked as an instructor for the Outward Bound School in Washington, teaching sailing and mountaineering.
Returning to his home of Birmingham, Alabama in 2001, Edwin worked for Southern Living Magazine as a garden writer while establishing Jones Valley Teaching Farm, a non-profit teaching farm in the heart of downtown Birmingham. In 2011 Edwin accepted a position with EAT South in Montgomery, Alabama, assisting the non-profit urban farm in establishing a downtown farm, youth education programs, and a food policy council.
Edwin has consulted on numerous urban farm projects around the country, helped establish the Alabama Sustainable Agriculture Network, and co-authored a book about urban farming in America called Breaking Through Concrete, published by the University of California Press. He is married to the mixed-media artist Andrea Buchanan Marty and has two daughters, 4 year old Edie Rains and one year old Tallulah Maye. They have a dog named Rooster.
---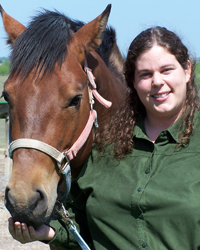 JUDITH McGEARY is an attorney, farmer, and activist. She has a B.S. in Biology from Stanford and a J.D. from the University of Texas at Austin. Following a clerkship with the Fifth Circuit Court of Appeals, she practiced as an attorney in administrative law and litigation. After seeing how government regulations benefit industrial agriculture at the expense of family farms, she left her legal practice to form the Farm and Ranch Freedom Alliance in 2006.
Since then, Judith has spearheaded national coalitions fighting to stop the National Animal Identification System and to protect local foods.  She also serves as a representative for small and diversified farms as vice chair of the USDA Secretary's Advisory Committee on Animal Health.
---
KRISTEN MICHAELIS is a wife, mother, nutrition educator, author, and passionate advocate for real food. She is the author of the best-selling book Beautiful Babies: Nutrition for Fertility, Pregnancy, Breastfeeding, & a Baby's First Foods, and creator at Food Renegade (www.foodrenegade.com), a wildly successful website discussing real food, ancestral nutrition, & sustainable agriculture.
Living just outside of Austin, Texas, Kristen is blessed with three brilliant young children. She enjoys taking walks at dusk, curling up with a good book, getting foot massages, and playing in the rain. She also has an affection for Australian Shiraz wines.
Kristen teaches two online courses in nutrition, speaks at conferences and other events, and chases her home-schooled children around the house. She also blogs. Endlessly.
If you're a lover of raw milk, pastured meats & dairy products, locally grown and organic vegetables, and slow food, please join her at the Food Renegade blog.

---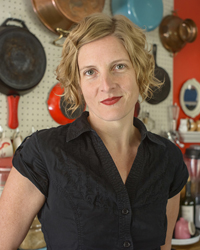 KATE PAYNE is an author and freelance writer, and a frequent consultant for design, decor, cooking, and crafting publications and sites. She lives in Austin with her wife and teaches classes on food preservation and other topics both privately and at culinary centers across the country.
Her books Hip Girl's Guide to Homemaking (HarperCollins, 2011) and Hip Girl's Guide to the Kitchen (HarperCollins, 2014) are available wherever books are sold. Read more about Kate on her blog (www.hipgirlshome.com) and website (www.katepayne.net).
---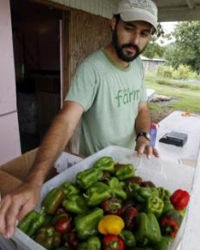 BRAD STUFFLEBEAM is a "pioneer of the local food movement in the Lone Star State" (Texas Agriculture Magazine). Brad has been a professional organic horticulturist since 1991, the past President of the Texas Organic Farmers and Gardeners Association (TOFGA), current USDA Administration Council Member Southern SARE, the Brazos Valley chapter leader for the Weston A. Price Foundation and a full-time farmer in Washington County, Texas.
Brad has been an educator and organizer for many of the largest organic farming events in Texas. His small family farm serves his local community and the Houston area through a unique Community Supported Agriculture (CSA) program along with a Monthly Market Day hosted on his farm. For more information visit www.homesweetfarm.com.
---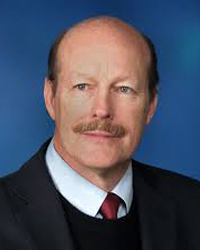 SCOTT TIPS, JD, born and reared in Texas, moved to California when he was 21. It was there that he earned his Bachelor of Arts degree, Magna Cum Laude, from the University of California at Los Angeles, while working at three jobs in order to put himself through school.
Having read an article about how another student had lived and studied in France very inexpensively, Scott then packed his bags and, knowing but three words of French, went to Paris to study French and history at the Sorbonne (Paris I & Paris IV). After one school year there, he then returned to the United States, where he spent the Summer building houses to earn money for law school.
Scott then moved to Berkeley, California, where he attended the University of California, Berkeley School of Law (Boalt Hall). At Boalt Hall, he was accepted onto the California Law Review, where he became its Managing Editor and helped to bring that journal back on schedule. After three years of study, Scott obtained his Juris Doctorate degree from Boalt Hall and then quickly took and passed the California Bar Exam.
A California-licensed attorney, he has specialized in food-and-drug law and trademark law, but also engages in business litigation, general business law, and nonprofit organizations, with an international clientele. Since 1989, Scott has been the General Counsel for the National Health Federation, the World's oldest health-freedom organization for consumers, as well as the Editor In Chief of its magazine, Health Freedom News. In 2007, he became NHF President, and has been a frequent speaker for the organization and for health freedom on several continents.
A legal columnist, Scott writes a monthly column for Whole Foods Magazine called "Legal Tips," a column he started many years ago. Currently, he is primarily occupied with health-freedom issues arising from national governments' and such international organizations as the Codex Alimentarius Commission's attempts to limit individual freedom of choice in health matters. In that capacity, he has compiled, edited, and published a book on the subject entitled Codex Alimentarius – Global Food Imperialism. He also attends Codex meetings worldwide and has attended more Codex meetings than any other health-freedom activist.
---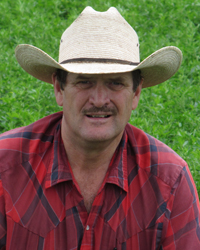 HOWARD VLIEGER is a third generation family farmer who has been a "student of the soil," studying why and how the soil works as it does, since 1989. Howard lives on the family farm where he was born and raised in northwest Iowa, and assists his son with some of the farming duties. Since 1992 Howard has been a crop nutrition adviser and has founded two companies to help family farmers reduce their dependency on chemical-based farming and transition to biological and/or organic production. Howard now works and teaches as an independent crop nutrition advisor, helping both crop and livestock farmers all across the US.
Howard works with scientists and researchers around the world to develop effective solutions, based on the latest science, for the real-life problems farmers are experiencing because of GMO crops and glyphosate. Howard is a co-author and the primary coordinator of a first of its kind scientific study: the feeding of GMO grain and non-GMO grain to hogs for their lifetime as a meat animal. Howard is an internationally recognized speaker on the topic of GMOs.
Howard also serves on the board of directors for the Council for Healthy Food Systems (CHFS), Farm and Ranch Freedom Alliance's sister 501c3 organization. His greatest accomplishment is that of being a Christian husband to his wonderful wife Pamela of 32 plus years, a father of 3 young adult children and proud grandfather of one.
---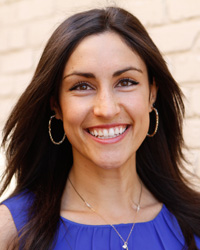 LARISSA WALKER is the Pollinator Campaign Director and a policy analyst at Center for Food Safety. In her role, she integrates national grassroots campaigns with hard-hitting scientific and legal expertise, working with lawmakers on Capitol Hill and regulators at key government agencies to affect positive policy change. Larissa spearheads CFS's pollinators & pesticides campaign, which focuses on protecting bees, butterflies and other beneficial insects from the harms of pesticides and industrial agriculture.
Larissa centered her academic career around environmental policy and theory, with a specific focus on sustainable agriculture and U.S. food policy. She received her Master's degree in Environmental Policy Design from Lehigh University and holds Bachelor's degrees in Political Science and Philosophy. Larissa is originally from the Hudson Valley region of NY, and now as a resident of DC, she volunteers with FRESHFARM Markets, a regional nonprofit organization promoting local, sustainable food from the Chesapeake Bay watershed.
Panel Moderators
---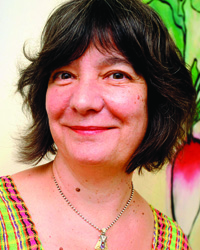 MARLA CAMP is an award-winning journalist, artist and local food enthusiast who believes that the power of print can build community and effect change. As owner and publisher of Edible Austin, a bi-monthly print and online magazine, she connects readers to the local food culture and food producers in Central Texas and hopes to transform the way we think about food.
In 2009, Marla was appointed Chair of the Sustainable Food Policy Board for the City of Austin and Travis County, which she helped found. She is currently a faculty member at The University of Texas, teaching the Magazine Writing and Production course in the Journalism School.
---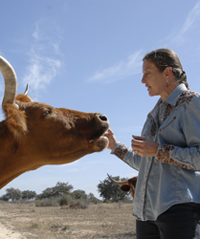 DEBBIE DAVIS has been a Texas Longhorn rancher since 1990, and manages a grassfed Texas Longhorn beef marketing company in Bandera, Texas. She is a past President and current Registrar of the Cattlemen's Texas Longhorn Registry and has served as Secretary and Newsletter Editor for that organization. In addition, she is the vice president and founding member of Cattlemen's Texas Longhorn Conservancy, a 501c3 sister organization to the Cattlemen's Registry. Deborah also served on the Board of the South Texas Longhorn Association and was its Newsletter Editor.
Before working as a rancher, Deborah was Chairman of Artist Reservations with the Women's Art Guild of Laguna Gloria Museum in Austin, Texas, and served on the Board of Holistic Management International –Texas. She received museum docent training from the Elisabeth Ney Museum, Laguna Gloria Art Museum and the Harry Ransom Center at the University of Texas in Austin, and Texas Forums moderator training at the LBJ Presidential Library and Museum.
---
ERIC HERM is a fourth-generation cotton farmer from Ackerly, Texas. After leaving the family farm for several years, he returned to instill healthier practices, eliminating pesticides and GMOs from his entire operation while farming 250 acres organically.
The father of two boys, Eric stays busy gardening, writing, public speaking, and playing guitar in between sandstorms and cotton harvests. He is the author of two published books: Son of a Farmer, Child of the Earth and Surviving Ourselves. Visit www.sonofafarmer.com to find out more about Eric's projects.
---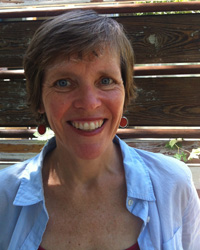 PAULA MCDERMOTT With Master's degrees in Public Policy and Latin American Studies, Paula draws on academic and applied expertise to strengthen regional food systems through her consulting work. She was appointed to the Austin/Travis County Sustainable Food Policy Board (SFPB) in 2008 when the advisory commission was established. During more than five years of leadership on the SFPB she focused on the documentation of food as a significant part of our economy and the inclusion of food system policy in short and long range city and county planning processes. Her vision is one of prioritizing social equity while achieving robust economic development through the lens of sustainability – weighing people and the planet equally with profit.
Paula recently led a graduate-level course on Food and Agriculture Policy at UT's LBJ School of Public Affairs and she is collaborating with UT's Health and Science Center to integrate rapidly changing national and regional findings with applied local research. She believes that solutions to critical food system-related issues such as diet-related diseases, resource depletion, pollution, and poverty can most effectively be reached through engaging diverse leadership across many communities. To that end, she currently coordinates the Farmland Preservation and Access Working Group of the SFPB.
Living and working in Latin America and Europe has provided an international backdrop for Paula's local focus. Paula has been putting down roots in Central Texas since the early 90's – not only growing food (and enjoying plenty grown and prepared by others), but even helping to grow a couple of bonafide Texans. You will find her and her family buzzing all around Austin-town on their sturdy steeds – er, bicycles.
---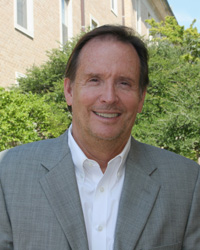 DAN NUCKOLS With a Ph.D., Political Economy, M.A. Literary Analysis, both from the University of Texas at Dallas, Dan currently teaches at Austin College in Sherman, Texas, where he holds the John T. Jones Chair of Economics. Dan is the Director of the Economics Scholar Program, in partnership with the Federal Reserve Bank of Dallas. He is also Co-Director of the Global Science, Technology and Society Minor, and chairs both the John E. Owens Conference and the Will Mann Richardson Lectureship series at Austin College.
Dan's research includes topics surrounding sustainable agriculture, and the philosophical underpinnings of ecological economics. He also presents academic papers on the intersection of economics and literature. Besides membership in various economic associations, he is on the Board of "Holistic Management International", and a long time member of both the "Texas Organic Farmers & Gardeners Association" and the "Farm and Ranch Freedom Alliance", plus a founding board member of the recently constituted "Council for Healthy Food Systems". His work has been published in the Journal of Economic Issues, National Social Science Journal, and Discourses.
---
ANDREW W. SMILEY has 20 years experience working in sustainable agriculture and food systems. He is the former Executive Director of Baton Rouge Economic and Agricultural Development Alliance and is an active supporter of sustainable food systems throughout the country. Andrew has worked with Sustainable Food Center since 2005, as Farm Direct Projects Director developing new direct marketing efforts for family farmers, and currently as Deputy Director of Sustainable Food Center, providing guidance, oversight and support for the organization's programming and policy advocacy work.