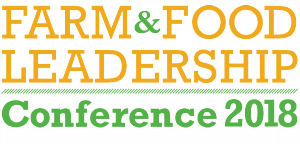 October 14-16, 2018 | Historic Downtown McKinney, Texas
General Info | Lodging & Directions | Speakers | Sponsors
Conference Program
We continue to build the 2018 program. The schedule will include:
Sunday, October 14, full-day workshops for farmers and producers.
HOW TO FORM A SUCCESSFUL COOPERATIVE: Join Annelies Lottmann and other co-op development experts and practitioners from around the state to explore the many ways cooperation can build strong, resilient farmer and rancher networks as well as a committed, reliable customer base. This full-day workshop will address the following topics:
Reducing expenses and increasing market access through co-ops.
Start-up process basics.
Roundtable discussion with existing Texas agricultural co-op participants.
Co-op business planning and design.
Facilitated mentoring sessions with experienced farm and ranch cooperative leaders.
ON-FARM FOOD SAFETY FOR PRODUCE GROWERS:  This official PSA Grower Training Course will smooth the transition to regulatory and third-party audit compliance, and make food safety part of growing your business. Coleen Thornton, GLOBAL G.A.P. Food Safety Auditor, farm food safety consultant, and farmer, will provide the "why and how" of managing your risk assessment, food safety standard operating procedures, and documentation to meet FSMA requirements. Participants will be eligible to receive a certificate from the Association of Food and Drug Officials (AFDO) that verifies they have completed the training course.
Monday & Tuesday, October 15-16, a minimum of two tracks of informative sessions and panel discussions, plus our exhibit hall, silent auction, book sales, and hands-on demonstrations.
We'll also host a Monday evening on-farm dinner, so watch this spot for future announcements and enjoy these scenes from last year's Conference!