12th Annual Farm and Food Leadership Conference
October 14-16, 2018 | Historic Downtown McKinney, Texas
General Info | Lodging & Directions |  Program 
Take a look at our 2017 speakers as we work to book speakers for this year's event.
2017 KEYNOTE
FREDERICK KIRSCHENMANN joins the Farm &  Food Leadership Conference for the first time, serving as keynote speaker. A longtime national and international leader in sustainable agriculture, Kirschenmann shares an appointment as Distinguished Fellow for the Leopold Center for Sustainable Agriculture at Iowa State University. He is also President of Stone Barns Center for Food and Agriculture in Pocantico Hills, N.Y., continuing to manage his family's 1,800-acre certified organic farm in North Dakota.
He is a professor in the ISU Department of Religion and Philosophy and holds a doctorate in philosophy from the University of Chicago. He has held numerous appointments, including the USDA's National Organic Standards Board and the National Commission on Industrial Farm Animal Production operated by the Johns Hopkins School of Public Health. He served as the Leopold Center's second director 2000-2005, when he was named a Distinguished Fellow. He joined the board of the Stone Barns Center in 2004 and was elected president in 2007.
In January 2008, he began dividing his time between Iowa and New York, exploring ways that rural and urban communities can work together to develop a more resilient, sustainable agriculture and food system. He has written extensively about ethics and agriculture, including a collection of essays titled Cultivating an Ecological Conscience: Essays from a Farmer Philosopher.
Kirschenmann helped convene and continues to be active in Agriculture of the Middle, a multi-state task force that focuses on research and markets for midsize American farms. On his own farm he developed a diverse crop rotation that has enabled him to farm productively without synthetic inputs (fertilizers or pesticides) while simultaneously improving the health of the soil. He converted the farm to a certified organic operation in 1976, and the farm has been featured in numerous publications including National Geographic, Business Week, Audubon, the LA Times and Gourmet magazine.
His list of awards is lengthy, including: One World Award for Lifetime Achievement from the International Federation of Organic Agriculture Movements, the James F. Beard Foundation Leadership award, the 2012 Sustainable Agriculture Achievement Award from Practical Farmers of Iowa, Leader of the Year in Agriculture by Progressive Farmer, the Seventh Generation Research Award from the Center for Rural Affairs, the first Medal for Distinguished Leadership in Sustainable Agriculture from the Glynwood Center in New York, one of Plenty magazine's Top 20 People Dedicated to Sustainability, and the National Resources Defense Council Thought Leader award.
---
2017 SPEAKERS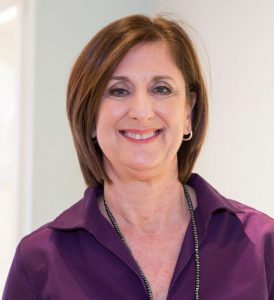 SARA ALBERT has aligned her legal background with a passionate interest in food system reform and holds an advanced legal degree in Agricultural and Food Law.
Her expertise is at the intersection of food policy and programming, specializing in the development of policy reform related to hunger and food security; healthy food access; improving local and regional food systems;  urban agriculture; food waste and recovery; and food as a driver for community reinvigoration and economic development. Sara is an avid community gardener in her spare time.
---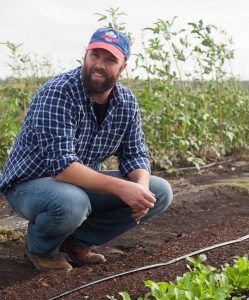 JOSH BARTON is a North Texan with a long generational history in agriculture. He was raised to grow and harvest food that went straight to the tables of his family and neighbors. He carries on that tradition today with his wife and three children. In 2015, Josh and his wife, Terra, took a leap of faith and officially founded Barton Farms. The 20-acre farm in Van Alstyne is dedicated to organic practices and offering a wide variety of crops, including heirlooms that have been passed down in Josh's family since the 1800s. The farm currently serves fine local restaurants, farmers' markets, and retail customers in North Texas.
Josh has a BS in biology and also currently works as an environmental consultant for a nationwide engineering firm.
---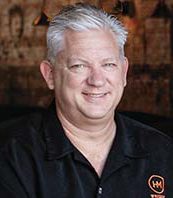 HERMAN BECKLEY was working in the computer software industry, when regular chats at his local coffee shop with another coffee fan led to their creation of Herman Marshall, a Dallas distiller of bourbon, rye, and single-malt whiskies. The first batches were made in Herman's garage in 2004, but within a year after opening the distillery in 2012, earned a silver medal at the American Distilling Institute's Spirit Competition.
Growing up in in the corn belt of Indiana, Herman spent a childhood surrounded by farms. He remains committed to historic methods of production, with most of the corn used in their bourbon and single-malts grown in the McKinney area, with supplemental harvests from the Texas Panhandle.
---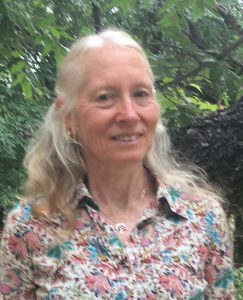 DR. BARBARA BELLOWS is an assistant professor and coordinator for the Center for Environmental Studies at Tarleton State University (Stephenville), a branch campus of the Texas A&M University System. Barbara has been actively involved in the study and promotion of soil health for almost 30 years. While conducting her dissertation research in Costa Rica and later coordinating a research and development program in the Philippines, she became an early practitioner and proponent of on-farm research and farmer involvement in the research process. Thus, throughout her career, she has worked closely with farmers researching and promoting practices that enhance soil microbial health and reduce soil erosion while maintaining crop productivity.
Currently, Barbara is conducting research on the impact of crop management practices (including no-till and cover cropping) on carbon sequestration. She is also involved in an interdisciplinary assessment of changing land use practices at the rural-urban interface and the impact of these practices on soil health, biodiversity, water quality, and environmental justice.
---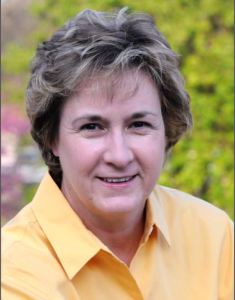 DR. LISA BELLOWS is a full-time faculty member at North Central Texas College and is a certified educator for Holistic Management International. Dr. Bellows spearheads the NCTC Josey Institute of Agroecology where she established and operates the Promoting Agriculture and Conservation Education (PACE) Project.
She holds a master's from Texas Woman's University and a Ph.D. from Texas Christian University. As director of the Thomsen Foundation's Montague County Nature Preserve, Lisa received Texas Park & Wildlife's Lone Star Land Steward Award in 2013.
---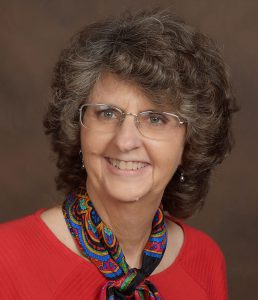 JANICE BEZANSON, executive director of Texas Conservation Alliance (TCA), has 35 years' experience protecting rivers, forests, and other wildlife habitats. She has successfully campaigned for new national wildlife refuges and wilderness areas and for improved management of public lands. Much of Janice's career has focused on water issues. She has led coalitions of ranchers, forest managers, and agribusiness people to stop unnecessary reservoir projects, and she heads TCA's program to promote municipal water recycling in the Dallas/Ft. Worth area.
Janice has served on advisory boards for Texas Parks and Wildlife Department and the U.S. Fish and Wildlife Service. She was featured in the Women Shaping Texas in the 20th Century exhibit at the Bob Bullock State History Museum and has been a recipient of the prestigious Chevron Conservation Award.
---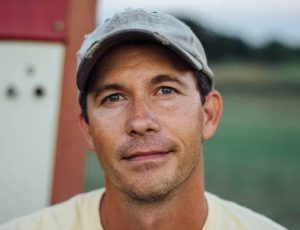 NELSON CARTER is the owner of Cartermere Farms in Celina, Texas. The farm employs all-natural practices such as no-till soil management and intensive pasture rotation. Specializing in organic seasonal vegetables, pastured poultry and eggs, grass-fed lamb and beef, Cartermere Farms sells directly to restaurants throughout Dallas/Fort Worth and to retail customers via its online grocery store.
Nelson left a 13-year career in technology to launch the farm, after an experience raising chicks with his daughters led to a side business building custom chicken coops. Before long, he was growing produce for Dallas chefs and took a leap of faith to farm full-time. He defines his farming approach as "treating nature with the respect it deserves as a borrowed resource –  progressing rather than pillaging."
---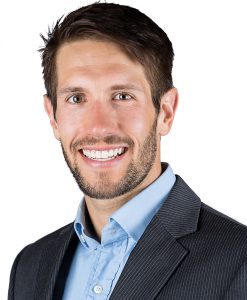 JONATHAN CLINTHORNE, PhD., is an ultra-endurance athlete who was awarded his PhD in Human Nutrition from Michigan State University. Clinthorne has served on numerous medical advisory boards and has authored a number of research papers covering topics such as aging, caloric restriction, omega-3 fatty acids, probiotics, immune function, inflammation and human nutrition.
When not working as the Manager of Scientific Affairs and Nutrition Education at Natural Grocers, you can find Jonathan running, climbing or skiing in the mountains of Colorado.
---
CLARICE CRISS is a Dallas Master Gardener intern and owner of Nella Roots Gardening, an urban farming consultation group. The Dallas native was raised in the Oak Cliff area and has deep ties to South Dallas. Working and living in the urban setting since graduation from the University of North Texas, she saw the issues with food access and equity and decided to do something about it. That "something" includes creating sustainability plans for local community gardens, developing curriculum for school gardens that teach students farm-to-table concepts and co-op skills while also advocating for policy changes on a local and state level.
Currently Clarice is working with Grow North Texas on projects throughout the Dallas area, the Sunny South Garden and schools in the South Dallas area.
---
MAUREEN CUMMINGS retired in 2015 after 17 years with Christian Community Action (CCA), where she was the Director of Food and Programs. She managed several programs relating to food access, including the CCA pantry, the largest "client choice" pantry in North Texas, feeding 2,400 people each week in an atmosphere of dignity and respect. The pantry, which offers a variety of healthy foods provided by the North Texas Food Bank, fulfills about 45 percent of the clients' food needs, creating significant impact on the physical and financial health of the community.
Maureen also managed the summer Kids-Eat-Free program, providing 50,000 lunches during the summer months for children who may have gone without. She also helped launch and managed CCA's Community Garden, giving clients a place to garden, promoting a sense of community, and offering a newly arrived immigrant population a place to grow their native plants.
---
WALT DAVIS was born into a West Texas ranching family that had raised cattle for at least five generations. He spent more than 50 years as a working rancher in west Texas and southeast Oklahoma, at one point almost losing the business after following the advice of commercial agriculture experts. Walt then spent years developing a biological ranching approach, based on planned grazing management. For the past 20 years, he has worked with land owners, ranchers, and public and private organizations as a management consultant, advisor, and teacher.
Walt is past president of Holistic Management of Texas and of the Oklahoma Land Stewardship Alliance, and is vitally interested in promoting land use that is profitable, sustainable, and user-friendly. He is the author of three books: How to Not Go Broke Ranching, A Gathering at Oak Creek, and The Green Revolution Delusion, plus has several more books in the works.
---
RICHARD DE LOS SANTOS serves the State of Texas as the Director of the Office of Produce Safety with the Texas Department of Agriculture. Prior to that Richard worked in the GO TEXAN marketing division for sixteen years. In addition to his time with the Texas Department of Agriculture Richard worked in the vegetable seed industry and was responsible for developing new vegetable varieties for growers.
He is from South Texas where he grew up on a farm in Mission, raising different types of vegetables with his family. Richard has a strong commitment to Texas agriculture with more than 35 years' experience in the produce and horticulture industries.
---
KEVIN ELLIS, a sustainable agriculture specialist for NCAT, has written and revised publications covering a variety of topics concerning sustainable poultry production. He has also given presentations and worked on projects to directly support the needs of farmers in Iowa, Missouri, and Texas. Kevin holds a Bachelor of Science degree in Poultry Science from Texas A&M where he also was a member of the national champion collegiate poultry judging team and participated in research and extension. Kevin has successfully completed the organic livestock inspector training through the International Organic Inspectors Association. 
---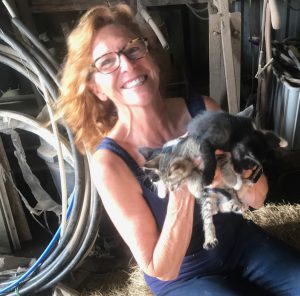 NANCY FALSTER has taught nutrient dense cooking classes for the last eight years, both at her farm and locales that that range from local to far-flung. She has cooked for the International Weston A. Price Foundation Conference in Dallas as well as fed busloads of hungry guests on farm tours. Her business as a personal chef operates under the name Dine in Taste with Southern Grace.
The certified holistic farm in East Texas that Nancy owns with her husband Karl provides several top restaurants and co-ops in the Dallas area with grass-raised and -finished organic beef, pastured eggs, and their signature Cochon de Lait Cru (milk fed, pastured pork). She and her husband were guests in 2015 at the James Beard House Foundation in New York City with their pork as the featured main entrée served by Executive Chef Graham Dodds.
---
FELIX FLOREZ developed his appreciation for fresh local foods as a child, touring the Texas countryside with his mother. He began his career as a waiter at a small local restaurant, and by 19 had purchased his first restaurant, a French bistro in Austin. After closing that restaurant years later, Felix moved his young family to Houston where he worked at a number of restaurants, including as sommelier at Brennan's. While there, he noticed that the ingredients, although high quality, were rarely from local sources.
Felix began formulating a plan to bring the flavors of Texas' grand livestock to Houston restaurants, building a unique selection of heritage breed hogs, which he now raises at Black Hill Ranch for sale to restaurants nationwide. He has since become a partner in Houston restaurants Ritual and Blood Bros. BBQ, and has launched True Texas Honey, Jefferson Co. Rice Company, and a custom knife business.
---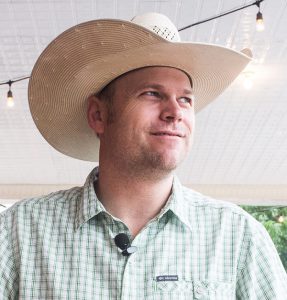 MATT HAMILTON grew up in Southern Oklahoma where his family was active in cattle ranching and row crop farming as well as the commercial businesses of cotton ginning, peanut buying and handling, chemical and fertilizer application, and feed milling.  After graduating from Oklahoma State University in 1998 with a B.S. in Agricultural Economics, he managed one of his family's business locations. Within a few years, as the recession grew, he moved to Texas to work in construction management. But his passion for local farmers and ranchers and the local food system inspired him and his wife Heather to open Local Yocal Farm to Market in McKinney in 2009. The rancher-owned butcher shop and local goods market has built a regionally recognized brand, specializing in high quality meats and natural products.
---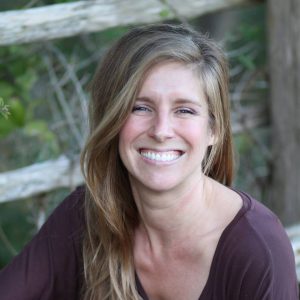 ADRIENNE HASCHKE has a rich food and nutrition background. After receiving an MS in nutrition from Tufts University and becoming a registered dietitian, Adrienne worked on federal nutrition policies and programs at the Texas Department of Agriculture for four years before transitioning into the role of Farm Direct Projects Manager at the Sustainable Food Center. She currently serves as a Mayoral Appointee to the Austin-Travis County Food Policy Board and a City Council Appointee to the Joint Sustainability Committee.
She has four years of on-farm experience as weekly workshare CSA member at Green Gate Farms and is entirely devoted to changing the built-food environment in order to conserve natural resources, strengthen family farms, and encourage healthy consumer choices.
---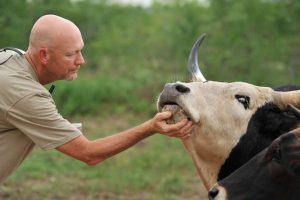 DOUG HAVEMANN is a U.S. Army veteran, having served in Desert Shield and Desert Storm during his 11 years of active duty. He spent 21 years in information technology, focusing on catastrophe operations, infrastructure, wireless infrastructure, complex solution development, and project management.
Following that career in IT, Doug became interested in sustainable farming and became co-owner of Mesquite Field Farm in Nixon, Texas. His focus as a farmer has been on sustainability, rotational grazing, and veteran support through farming, serving on the steering committee and as a speaker for the Battle Ground to Breaking Ground Program. He joined the Board of Trustees of Farm and Ranch Freedom Alliance in 2016.
---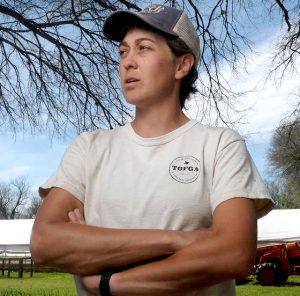 LORIG HAWKINS recently started her own farm in Bastrop, having previously founded Farmshare Austin, and where trained beginning farmers, and co-founding the Texas Young Farmers' Coalition.
Lorig serves on the boards of the Texas Center for Local Food and at Farmshare Austin. Lorig holds bachelor's degrees in film theory and in general kinesiology and is completing her master's in agricultural education at Texas State University.
---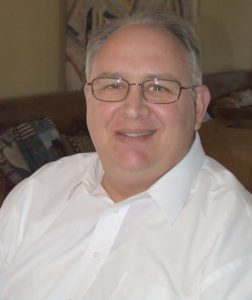 ROBERT HUTCHINS and his family own and operate Rehoboth Ranch in Greenville, Texas, producing 100 percent grass-fed beef and lamb, pastured poultry and pork, eggs from free ranging hens, and state licensed Grade A raw goat milk on organically managed pastures. He has ranched organically since 1980. Robert earned his B.S. from the U.S. Naval Academy in Annapolis, Md., and completed graduate work in business administration at National University in San Diego and Texas A&M University-Commerce.
Rehoboth Ranch was the first locally produced meat seller at the Dallas, Coppell, and McKinney Farmers' Markets, working with local authorities to remove obstacles to outdoor marketing of frozen meats, and paving the way for meat sellers at local markets throughout the area. He was instrumental in convincing the state legislature in 2000 to write into law the small producer inspection exemption for the processing of farm-raised poultry, and the first in the state to be granted a small producer inspection exemption for poultry processed on the farm.
---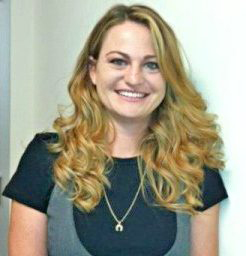 ERIN KIMBROUGH holds a B.S. in agriculture science from Texas A&M University with a focus on agriculture education. She joined Texas AgrAbility of the AgriLife Extension Service in 2012, where she is a case manager and presents the AgrAbility program to producers around the state, particularly to military veterans who aspire to become farmers.
Her knowledge in agriculture production, livestock management, risk management, disability issues, and funding sources available for agriculture producers provides unique insight into the day-to-day operations of agriculture enterprises.
---
HENRY KRUSEKOPF has been employed by the Texas Department of Agriculture since 2006. For 11 years he served as a Pesticide Inspector based in Wichita Falls, not only conducting inspections, but presenting continuing education programs and investigating pesticide complaints. In April 2017, he became the Assistant Regional Director for Region 2 based in Dallas, where he oversees both agricultural and structural pesticide inspectors in a 70-county area of north Texas.
Henry grew up in Midland, Texas, and earned a master's degree in horticulture from the University of California at Davis.
---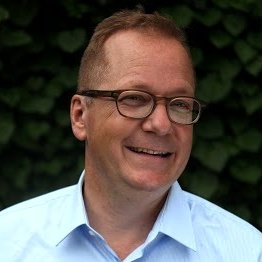 ALAN LEWIS directs government affairs and food and agriculture policy for Natural Grocers by Vitamin Cottage, a health food store chain operating more than 100 stores in 19 states. He oversees organic certification and compliance for the stores while supporting the development of small local food producers. Alan serves on the board of the Organic and Natural Health Assn., is executive editor of Local Food Shift magazine, and has been a speaker at dozens of food-related events, including a presentation at TEDx Boulder in 2014.
Long a student of political activism, his focus is on communicating with policy makers and stakeholders at the federal, state, and local levels using non-confrontational and inclusive frameworks.
---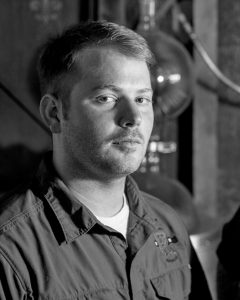 ROBERT LIKARISH and his brother Jonathan own Ironroot Republic Distillery in Denison, Texas. A graduate of Austin College and St. Louis University Law School, he discovered soon after completing law school that his passion was not in law, but in distilling. Robert has been extremely fortunate to have studied under some of the best known craft distillers in the U.S. including Hubert Germain-Robin, Chip Tate, and master blender Nancy Fraley.
Despite having such a young distillery, Robert and Jonathan already have earned numerous national and international awards for their whiskeys including having their Ironroot Hubris Corn Whiskey named Best Corn Whiskey in the World by Whisky Magazine (World Whisky Awards) and the San Francisco World Spirits Competition, the two most prestigious spirits competitions in the world.
---
RICKY LINEX is a wildlife biologist for the Natural Resources Conservation Service headquartered in Weatherford, Texas. A 1981 graduate from Texas Tech University with a degree in range management, Ricky works 51 counties in north-central Texas covering the Rolling Plains, Cross Timbers, Blackland Prairie, and Post Oak Savannah vegetational regions. He has worked with NRCS in Texas for 35 years.
Ricky is the author of the plant identification book, Range Plants of North Central Texas; A Land Users Guide to Their Identification, Value and Management. Within its descriptions of 324 different grasses, forbs, and woody plants, the book provides detailed browsing, grazing, and seed values of each plant for cattle, sheep, goats, deer, dove, quail, and turkey. The book was recognized as an outstanding publication by the Wildlife Society/Texas Chapter, the Native Plant Society of Texas, and the Society for Range Management/Texas Section.
---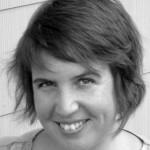 ANNELIES LOTTMANN is the Central Texas Program Coordinator for the Texas Rural Cooperative Center of University of Texas/Rio Grande Valley. In that role, she assists groups seeking to form or strengthen cooperative businesses all around Texas. Before joining TRCC in 2015, Annelies co-founded Yard to Market Co-op, a producers' cooperative that continues to provide sales and marketing services to small-scale food producers in the Austin area.
She also serves on the Boards of Black Star Co-op and the Austin Cooperative Business Association. Annelies has a J.D. from the University of Texas School of Law and a B.A. from Sarah Lawrence College. When she's not working with TRCC clients or tending her garden, she practices Brazilian rhythms with the Austin Samba School.
---
PATTY LOVERA is the assistant director of Food & Water Watch where she coordinates the work of the food team and focuses especially on meat inspection, food safety, labeling, and dairy issues. Patty has a bachelor's degree in environmental science from Lehigh University and a master's in environmental policy from the University of Michigan.
Before working at Food & Water Watch, Patty was the deputy director of the energy and environment program at Public Citizen and a research associate at the Center for Health, Environment, and Justice.
---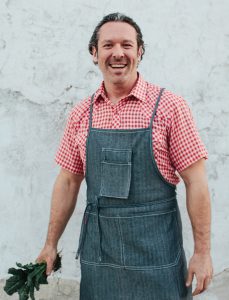 ROBERT LYFORD, raised in Collin County, Texas, earned his culinary degree at CCA in San Francisco, where cooking with a seasonal approach was the curriculum. This became the standard for his ever-changing daily lunch menu at Patina Green Home and Market, opened in 2010 with his family in downtown McKinney. Frequent visits to the farms he sources inspire him to support the farms in his own restaurant and to serve as an integral connection between DFW's local farms and chefs. He also maintains an organic raised-bed garden located a block from the restaurant.
Patina Green was awarded "Best Sandwich Shop" by D magazine in 2014 and 2016 and holds the title of "Best Sandwich in the State of Texas" from Food Network. To Robert, these recognitions reinforce the movement toward simple, delicious, and healthy local food, all while making a positive change in our food environment. Robert also demonstrates his support for small farmers by serving on the Advisory Board for Farm Aid.
---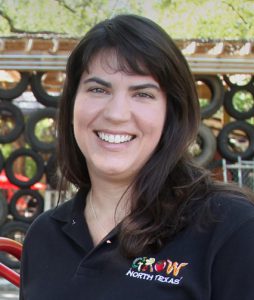 SUSIE MARSHALL is founder and executive director of GROW North Texas, a Dallas-based not-for-profit organization that cultivates healthy food communities by strengthening local food production and improving access to fresh, nutritious food. She has 13 years' experience working with food producers and food assistance programs distributing surplus fruits and vegetables.
Susie is a long-time volunteer for the Texas Organic Farmers and Gardeners Association, currently as grants administrator and previously as executive director. A native of the Dallas area, Susie has a bachelor's degree from Texas Wesleyan University, a master's degree in health and physical education from Texas A&M-Commerce, and a master's of theological studies from the Perkins School of Theology at SMU.
---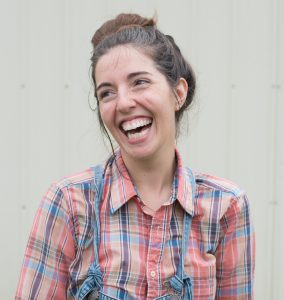 CASEY McAULIFFE operates Moon Dog Farms with her partner Alex McPhail in Santa Fe, Texas, and manages Galveston's Own Farmers Market on the island. Under her leadership, the market became the first in the Houston area to establish a "double dollars" initiative for food stamp customers and the first in Galveston County to adopt the Farmers Market Nutrition Program for WIC clients, which distributes $30 vouchers for fresh market produce to families using WIC benefits.
She graduated from Southwestern University in 2008 and worked on organic farms in the Northeast until returning to Texas in 2013. Casey recently won her local municipal election and now serves on the La Marque, Texas, City Council.
---
MATT McCALLISTER thrives on the energy of the kitchen – an atmosphere that is at once chaotic and structured. After cooking in kitchens across the country, Matt found his home in Dallas at FT33, his first solo venture, which he opened at the age of 31. He quickly guided the restaurant to local acclaim, including praise from D magazine, Dallas Morning News, Dallas Observer, Texas Monthly and more. Matt and FT33 have since made waves on the national scale, including a spot on the 2013 Top 50 New Restaurant list from Bon Appétit, a 2014 Food & Wine Best New Chef nod, and a James Beard Foundation Award semifinalist for Best Chef Southwest 2014, 2015, and 2016.
Matt built the success of FT33 on the relationships developed with North Texas-based farmers, ranchers, and artisans. Its menu reflects the changes of seasons and quality vegetables, meats, and fruits from regional suppliers, presented in inventive, artful dishes.
---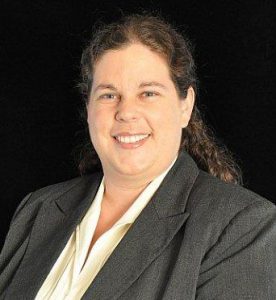 JUDITH McGEARY, the founder and Executive Director of FARFA, is an attorney, activist, and sustainable farmer.  After earning her Bachelors of Science from Stanford University and her law degree with high honors from the University of Texas at Austin, she clerked for a Federal Appeals Court and went on to private law practice.  During that time, she became a passionate advocate of sustainable agriculture, and she and her husband established their own livestock farm. After seeing how government regulations benefit industrial agriculture at the expense of family farms, she founded the Farm and Ranch Freedom Alliance to promote common-sense policies for local, diversified agricultural systems.
Judith has been profiled in the Texas Observer and Edible Austin, appears in the documentary "Farmageddon," and has been interviewed on numerous radio shows across the country. Judith has served as the Vice Chair of the U.S. Secretary's Advisory Committee on Animal Health and is also active with Texas Organic Farmers and Gardeners Association, the Weston A. Price Foundation, and the Farm-to-Consumer Legal Defense Fund.
---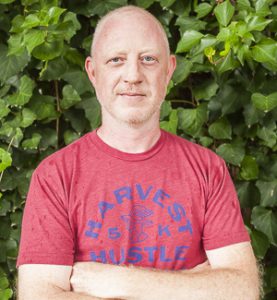 MICHAEL MOSLEY is the restaurant sales manager at Johnson's Backyard Garden (JBG), a 200-acre mixed-vegetable organic farm just east of Austin. Michael has helped to spearhead JBG's restaurant sales program and has connected local restaurants, schools, private, and public institutions to local, farm-fresh vegetables.
Prior to working in agriculture, Michael spent many years working in the restaurant industry in San Francisco and Washington D.C.  Michael hails from Mississippi, but has called Texas his home for a number of years and has a brisket to prove it.
---
BILL NEIMAN and his wife, Jan, founded Native American Seed in 1988. Concentrating on harvest of 100 percent native wildflower and prairie grass seeds, Bill offers no alien plant species. The company name stems from Neiman's high regard for the Native Americans' relationship with the natural environment. Their nursery, Neiman's Native Plant Nursery in Flower Mound, Texas, in operation from 1979 to 1990, was one of the first outlets for native plants in North Central Texas.
Bill is at home with boots on the ground in the natural resource and ecological restoration community. Helping people restore land, Native American Seed has planted thousands of acres of native prairie. For example, each year the company provides thousands of pounds of wildflower seeds to the Texas Department of Transportation for use in highway beautification programs. Neiman is a passionate practitioner from the field … preserving, protecting, harvesting, and propagating a wide diversity of native specieswith an intention of providing alternatives to people who want to do something to improve the environment.
---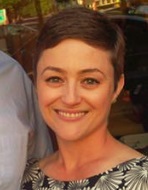 MEGAN NEUBAUER and her father Jack own Pure Land Organic farm in McKinney. Pure Land Organic supplies several fine restaurants in McKinney and Dallas and uses all organic methods on one acre of blackberries, one acre of annuals, and a 50-tree fruit orchard. She is also a board member of The Seed Project Foundation and Creative Director for Wells Hospitality Group.
Megan has a BA in biology from Boston University and worked for several years in the biotech industry before pursuing the farm full time, most recently managing a pediatric oncology research lab at University of Texas Southwestern-Medical Center.
---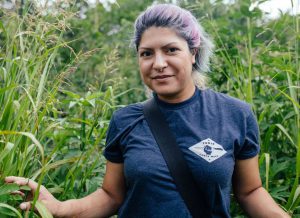 MISTI NORRIS, a native of North Carolina, was raised in Houston and Dallas. She is creator of and chef at Petra and the Beast, a venture that encompasses pop-up dinners with a focus on "farms, foraging, fermentation, and fire."
Misti has gained substantial knowledge of wild plants and their uses, primarily through her travels throughout the United States. She was sous chef at FT 33, before opening her own highly successful restaurant, Small Brewpub, in the Oak Cliff neighborhood in Dallas, earning her numerous awards including 2016 James Beard Semifinalist and Eater Dallas' 2017 Best Chef Award.
---
KIM PIERCE is a Dallas journalist who has written about food, wine, and health for more than 35 years. She became interested in farmers' markets in the 1980s, when California led the Modern American cuisine movement, and she has written about the scene both locally and nationally ever since.
A former Dallas Morning News staff writer, she's freelance today and remains a regular DMN contributor specializing in all things locavore and Texas wine. She's also the senior editor at Edible Dallas & Fort Worth. Kim co-authored The Phytopia Cookbook, which celebrates plant-centered cuisine, and is a contributor to The Oxford Encyclopedia of Food and Drink in America and The Oxford Companion to American Food and Drink. Her writing has been recognized by groups as diverse as the Association of Food Journalists and the Texas Dietetic Association.
---
SARAH ROUNTREE SCHLESSINGER joined Texas Alliance of Groundwater Districts as its executive director in 2015. She currently serves as an appointed member of the Water Conservation Advisory Council and as an alternate member for the Texas Groundwater Protection Committee.
Sarah previously worked at the Bandera County River Authority & Groundwater District as its Intergovernmental Relations Coordinator, and has experience with international non-profits with interest in water policy. Sarah holds an M.S. in water science, policy, and management from the University of Oxford.
---
ANDREA SHACKELFORD oversees menu development and sourcing decisions as executive chef for Harvest Seasonal Kitchen, as well as for Rick's Chophouse and Sterling Catering and Events. Under her direction, Harvest was named one of the Best New Restaurants of 2014 by the Dallas Morning News and was featured on the cover of D Magazine's Best Restaurants of 2015. Shackelford is a Master Gardener and founding member of The Seed Project Foundation, a nonprofit established on the premise that funding sustainable ideas today will support ecological and social balance in the future.
Chef Andrea also helps with planning and maintaining Water Boy Farms in Lucas, Texas, which supplies food and flowers for both Harvest and Rick's Chophouse, making her instrumental in earning the company the 2015 Horticulture Award of Excellence from Texas A&M AgriLife.
---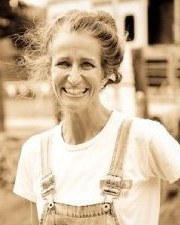 MARIE TEDEI made the transition from organic horticulturist to agriculturist in 2008, starting Eden's Garden CSA Farm from her 14-acre horse boarding facility. She distributes produce primarily on her farm during a twice-a-month Market Day. Featuring only "clean" foods grown on-site and, when available, brought in by other local farmers and producers, it is the only all-farmers and all non-conventional food farmer's market in the DFW area.
Located just 20 minutes southeast of downtown Dallas, Marie's urban farm is still home to a few horses, about 30 laying hens, an Icelandic ewe, two Great Pyrenees LGD, and several barn cats. In addition to using her farm to feed her CSA families, she also offers a small inventory in her garden center of "do-it-yourself" organic products and teaches low-cost beginning gardening classes.
---
COLEEN THORNTON received her bachelor's in nutrition from Ohio State University and started her career as a registered clinical dietitian. In 1999 she received her MBA in finance and accounting from the University of Texas, Arlington, and joined the management team at American Airlines. Coleen's love of nutrition called her back to food, and she opened Heaven Sent Produce, a 3-acre urban farm in Arlington, Texas, later moving and expanding the operation into a 60-acre farm near Tahlequah, Okla. Heaven Sent Food & Fiber Farm includes a market garden, an orchard, Jersey cows and Nubian dairy goats, pastured pork and poultry, Merino sheep and Alpaca, and a commercial beekeeping operation.
Coleen also consults in Food and Ag Economic Development with farms and regional food systems to improve profitability and healthy food security. She assists Native American governments and regions in their efforts to expand agricultural production, food systems and food security, and she advises clients on horticulture and livestock production, value-added opportunities and business models. Coleen is an alumna of the Oklahoma Agriculture Leadership Program, on the Tahlequah Chamber of Commerce Board, and holds the agriculture seat on the Oklahoma Workforce Board-Muskogee. She is a certified GLOBALG.A.P.® and Harmonized Produce Safety Standard food safety auditor, completed the FSMA HARPC course, and is working in partnership with OSU Extension on local food safety initiatives for FSMA compliance.
---
TYLER TILLERY is the Business Development Director for TexMalt, a local craft malt company that provides malted Texas farmed grains to craft breweries and distilleries. Tyler is in charge of client acquisitions, client relationships, and social media. TexMalt has seen the need for locally sourced grains go from "just an idea" to what TexMalt believes is a staple among Texas craft products.
Tyler is a graduate of the University of North Texas, a former machine gunner in the Marine Corps from 1st Battalion 3rd Marines in Kaneohe, Hawaii, and serves as an usher and head of security at his church, C3 Trinity/Dallas.  He lives in University Park with his wife Landen and their daughter Kamryn.
---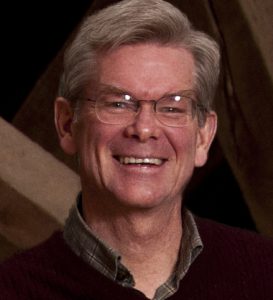 CHARLES "BUTCH" TINDELL speaks regularly to groups locally and nationwide on sustainable agriculture, based upon his 35 years of experience as a gardener and farmer. As an instructor at The Ploughshare Institute for Sustainable Culture for 21 years, he has taught sustainable farming and ranching to hundreds of beginning and experienced farmers and gardeners. In addition to teaching and research, he is a farm and ranch consultant with Homestead Farm Design.
Butch and his wife, Diane, along with their children and grandchildren, own and operate Aquilla Valley Farm, a small, diversified family farm north of Waco, Texas.
---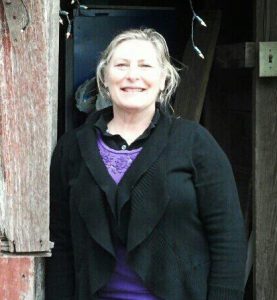 AMANDA VANHOOZIER most recently served as director of market operations at the Dallas Farmers Market, located downtown. She led the market's transition to return it to the original 1941 intent … to be a producer-only venue for farmers to sell directly to customers. Within two years, the farmer participation increased by 85 percent, attracting a community of customers who want an authentic relationship with the food they are buying.
Previous to that, Amanda founded other local food markets and gardens with the belief that following nature's systems that sustain life would also cultivate healthy communities: the Coppell Farmers Market located between Dallas and Ft. Worth; Coppell Community Gardens, where a community of gardeners grows and donates just-picked produce to food pantries year-round; and Stringfellow School Outdoor Learning Environment, where children are introduced to growing food at a young age.
---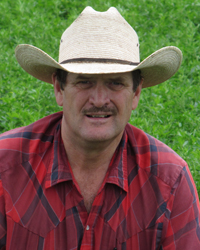 HOWARD VLIEGER is a third generation family farmer who has been a "student of the soil," studying why and how the soil works as it does, since 1989. Howard lives on the family farm where he was born and raised in northwest Iowa, and assists his son with some of the farming duties. Since 1992 Howard has been a crop nutrition adviser and has founded two companies to help family farmers reduce their dependency on chemical-based farming and transition to biological and/or organic production. Howard now works and teaches as an independent crop nutrition advisor, helping both crop and livestock farmers all across the U.S.
Howard works with scientists and researchers around the world to develop effective solutions, based on the latest science, for the real-life problems farmers are experiencing because of GMO crops and glyphosate. Howard is a co-author and the primary coordinator of a first of its kind scientific study: the feeding of GMO grain and non-GMO grain to hogs for their lifetime as a meat animal. Howard is an internationally recognized speaker on the topic of GMOs. Howard also serves on the board of directors for the Council for Healthy Food Systems (CHFS), Farm and Ranch Freedom Alliance's sister 501(c)3 organization.
---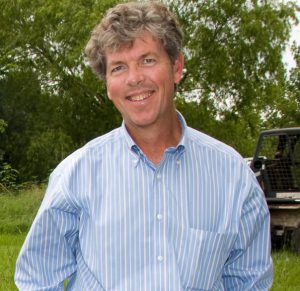 DANIEL WEAVER is owner of Bee Weaver's Apiaries in Navasota, Texas, and is a founding member of the Honey Bee Genome Advisory Committee and co-coordinator of the Honey Bee Genome Sequencing Consortium. He holds a number of other positions relating to bees and beekeeping, including serving on USDA advisory boards such as the original task force on Colony Collapse Disorder, President of the Texas Beekeepers Assn., and president of the American Beekeeping Federation.
Daniel holds a JD degree from University of Texas and attended the Ph.D. program in molecular biology at University of California-Berkeley. He is also CEO of Genformatic, a company offering genome sequencing and analysis for research and medicine.
---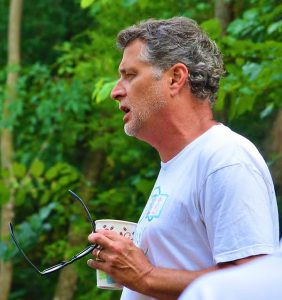 RICK WELLS is the owner of Wells Hospitality Group and founder of the Seed Project Foundation. The foundation's mission is to create educational, agricultural, and community initiatives that support sustainability. The non-profit believes funding sustainable ideas today will support ecological and social balance in the future.  The hospitality group co-owns Rick's Chophouse, Harvest Seasonal Kitchen and Sterling Events.
Rick also owns The Goddard school in McKinney with his wife, Robbin. They live with their children on an organic vegetable, flower, and honey bee farm in Lucas, Texas.
---
DOUG WILLIAMS graduated from Tarleton State University with a bachelors in agronomy and range ecology with a wildlife emphasis. He worked as a biologist in the wildlife and fisheries industry following college, during which he and his wife became increasingly interested in where their food was coming from and how it was being raised. Not only did they begin a small market garden and start selling at small farmers' markets, but they also became advocates for the local food movement.
Their passions eventually developed into full-time farming at their Grow It Forward Farm in Edom, Texas, beginning in 2013. Their products can be found at the Dallas Farmers' Market and Good Local Markets of Dallas as well as at their on-farm seasonal market.
---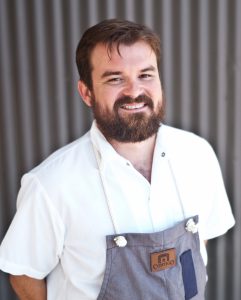 ANDREW WISEHEART is co-owner and chef at Contigo and Chicon restaurants in Austin. Wiseheart's recent accolades include a 2012 Starchefs Rising Star award, Eater Austin's "Chef of the Year" 2014, CultureMap Austin's "Chef of the Year 2015", and three consecutive nominations for The People's Best New Chef: Southwest from FOOD & WINE in 2013, 2014 and 2015.
After graduating from Le Cordon Bleu in Austin, Wiseheart headed to Napa, where he worked at Michelin-starred restaurant La Toque. Along the way, he developed an interest in charcuterie and decided to follow his newfound passion to Italy, Croatia, and Denmark. These travels taught him that each culture has its own definition of "charcuterie," in the form of ancient preservation methods, which greatly influenced his cooking. Wiseheart returned to the States, re-acclimating to American life by working at a West Texas ranch until reconnecting with an old friend, with whom he decided to open Contigo in 2011 in East Austin.
---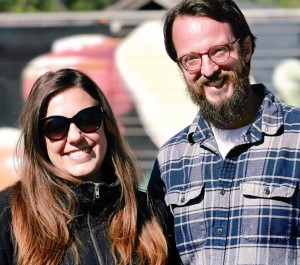 JUSTIN and CARA YOUNG have operated the gardening and nutrition program for the High Plains Food Bank in Amarillo, Texas, since 2011. Cara manages a one-acre plot onsite at the Food Bank where they grow a variety of crops and raise animals as a way of providing food for Food Bank clientele. She also oversees an outdoor classroom for community members to learn how to produce their own food. Justin teaches gardening and cooking classes throughout the community.
High Plains Food Bank supports 14 community gardens; conducts multiple workshops, field trips, and tours; and works to increase access throughout the community to healthy foods and to education about their benefits. (Photo by Amarillo Living.)