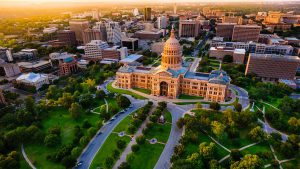 It's going to be a busy week for local foods at the Texas Legislature! 
Two of our priority bills–Fair Taxes for Small Farmers and Sampling at Farmers' Markets–will have committee hearings on Wednesday.
Details on these bills and how to take action are below. Please take the time to call, email, or come to the hearings! Your voice truly does have an impact and can make the difference between these bills moving forward or dying.
Fair Taxes for Small Farmers
HB 97 would address unfair barriers that face small, sustainable farmers in getting the same property tax treatment as large conventional producers. When the principal use of a piece of land is agricultural, it is supposed to be taxed based on its agricultural value. Since agricultural use can vary widely across the state, the counties are supposed to set guidelines for what constitutes the "degree of intensity" required to be considered agricultural land in their area.
…