Update: HB 1643 has passed the House and is on the Senate's schedule for Wednesday, May 24 – the last day bills can be voted on.  We need to stop it TODAY.
Texas HB 1643 would classify Confined Animal Feeding Operations (CAFOs) as "critical infrastructure," in the same category as power plants and petroleum refineries.
What does this mean?
It would be illegal to simply fly a drone over any CAFO in Texas, even if you don't take pictures;
Flying a drone over a CAFO would be a Class B misdemeanor, punishable by jail time;
Even university researchers would not be able to take pictures of CAFOs for academic and research purposes.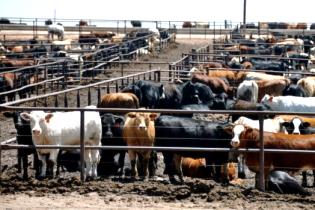 Help us stop this new variation on the Ag-gag laws!
It is already illegal to take pictures of private property in Texas. Not only is taking drone pictures of private property a misdemeanor, but the individual or property owner may bring a civil suit against the person operating the drone, with penalties of $5,000 to $10,000, plus actual damages and attorneys' fees.…