Do you think that city and county governments should be able to:
Protect farmers from having their crops damaged or destroyed due to herbicide drift?
Protect bee populations by limiting whether or when seeds coated with bee-killing chemicals can be planted?
Protect the health of the community's children by limiting spraying of certain toxic chemicals?
Respond to concerns that their citizens raise in the future about what is grown and how it is grown in their communities?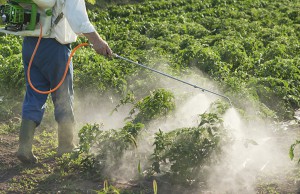 If you think that Texans should be able to seek solutions for these sorts of problems from their local elected officials, then you need to call your State Representative right now and urge him or her to oppose SB 1172 / HB 2758.
Download our Fact Sheet on SB 1172 / HB 2758
(updated April 1, 2017)
SB 1172/ HB 2758 would prevent cities and counties from regulating any seed "in any manner, including planting seed or cultivating plants grown from seed." The language about "cultivating" means that it's not just about the seeds themselves, but the things the farmers use to grow the plants – including fertilizers, pesticides, and herbicides that can kill other crops, crash bee populations, and harm human health. …