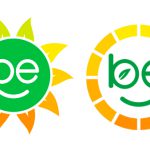 The USDA has released its long-awaited proposed regulations for the mandatory labeling of foods produced using genetic engineering (GE), most commonly referred to as GMOs, for genetically modified organisms.
The regulations are being proposed under what many advocacy organizations termed the "DARK Act," because it overturned state laws on GMO labeling in favor of a federal standard riddled with flaws.  Unfortunately, USDA's proposal on how to implement the Act is just as bad as we predicted, and in some ways goes even further than the statute in keeping consumers in the dark.
USDA is accepting public comments until July 3.  Below is information about the main problems with the rule, followed by details on how you can add your voice.
The proposed label options will mislead and confuse most consumers:
Instead of using the long-accepted terms genetically engineered, GE, or GMO, the agency is proposing to use terminology that most consumers would not recognize, namely "bioengineered" and its acronym "BE."
Companies would be able to use a symbol instead of words or letters – and USDA's proposed symbol includes a smiley face or a sun in pretty yellow and green colors.
…