May 26, 2017:  With your help, last weekend we succeeded in amending SB 1172, the Monsanto Bill, to reduce the damage it will do.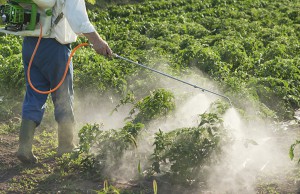 As originally filed, the bill would have blocked local control of seeds and of everything associated with cultivating plants. This would mean no ability for local communities to control the planting of GMO seeds and much more – no local control over herbicides, land applications of manure, water usage, and so much else. This would leave local farmers, landowners, and community members without any recourse from their locally elected officials.
We fought for, and got, an amendment, sponsored by State Representative Eddie Rodriguez, that limits the bill to seeds only.
It's still a bad bill, but a significantly LESS bad bill than before. Given the power of Monsanto, DuPont, Dow, and Farm Bureau behind this bill, even this partial victory is a huge step.
Now we need to keep the Rodriguez Amendment in the bill!…