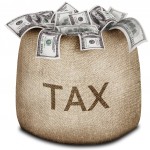 Even though less than 3% of Texas cattle owners voted for the program.

Thank you to everyone who voted in the Texas Beef Checkoff referendum at the beginning of June, and to everyone who helped us spread the word about it.
Unfortunately, the results were in favor of creating a state Checkoff and doubling the tax that cattle owners pay when they sell their animals. Click here to view the results from the Texas Department of Agriculture.
The other side, of course, has pointed to the fact that approximately 2/3 of the people who voted were in favor of the Checkoff. But what do the numbers really say?