Published February 17, 2021 / Last updated March 30, 2021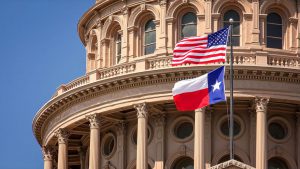 The Texas Legislature meets for just 140 days every other year. In that short time, thousands of bills are filed. Many die without making any progress, while others get partway, and about a quarter or fewer become law. FARFA is tracking bills on food safety, land management, water, eminent domain, and more. Check back on this page frequently to stay updated on what's happening!
For high-priority bills, we include a link to the Committee that will hear the bill. It really makes a difference when Committee members hear from their constituents – so please take a moment to look over the list of Committee members and see if any of them represent you!
You can look up any of the bills on the Texas Legislature Online website. Be sure to sign up for FARFA's email alerts if you aren't already on our list. Things happen fast in the Texas legislative session.
---
Our Priority Good Bills
HB 2397, by Rep. Rodriguez, and SB 1376, by Sen. Hughes, will explicitly limit the Texas Department of Agriculture to implementing and enforcing the federal Produce Safety Rule, when Congress passed FSMA in 2010. This will prevent TDA from unlawfully demanding on-farm inspections of small-scale farms that are exempt from the FSMA rules. It also will strike down the agency's claim of broad authority to assess small farms' safety practices under vague and highly subjective standards. Read our Fact Sheet here.  The bills will be heard by the House Agriculture & Livestock Committee and the Senate Water, Agriculture & Rural Affairs Committee. 
HB 2619, by Rep. Wilson, and SB 1118, by Sen. Johnson, creates an "On-The-Ground Conservation" program, directing the Texas State Soil and Water Conservation Board to take steps to support specific practices on private lands. It explicitly addresses soil health, improving resilience to weather extremes and natural disasters, sequestering carbon in the soil, and several other areas that are only indirectly addressed under the Board's current programs. The new program will provide numerous benefits, particularly in the areas of urban flooding and agricultural drought. Read our Fact Sheet here.  The bills will be heard by the House Agriculture & Livestock Committee and the Senate Water, Agriculture & Rural Affairs Committee. 
SB 336, by Senator Johnson, and HB 2028, by Rep. Lambert, would allow the sale of ungraded eggs to restaurants and retailers. This would open up new opportunities for small farmers and make it easier for restaurants and retailers to source and provide consumers with locally raised eggs. You can Read our Fact Sheet here. The bills will be heard by the House Agriculture & Livestock Committee and the  Senate Health & Human Services Committee.
SB 867, by Senator Springer, would allow farmers to sell a share of their herd direct to customers, then take the animal for processing at a custom slaughterhouse. This will provide greater flexibility and reduce the long wait times for processing at USDA and state-inspected processors. Custom processors (which are mostly used by hunters, homesteaders, and farmers pre-selling animals by the half or quarter) are also inspected, but inspectors are not required to be on-site during slaughter. Read our Fact Sheet here.  The bill will be heard by the Senate Water, Agriculture & Rural Affairs Committee. 
HB 1652, by Representative Wilson, and SB 617, by Senator Kolkhorst, would ensure that local health departments comply with the laws we got passed last session, limiting the permit fees they can impose on farmers' market vendors and allowing food producers to provide samples of their products at the market. Read our Fact Sheet here. The bill will be heard by the Senate Health & Human Services Committee and the House Public Health Committee.
HB 1686, by Representative Cortez, and SB 1062, by Senator Zaffirini, would assure people's right to raise food for themselves – through gardening or keeping small numbers of chicken, rabbits, and bees – protecting them from overly restrictive regulations or bans by cities and homeowners' associations. Read the Fact Sheet from the Food Policy Council of San Antonio. The bill will be heard by the House Agriculture & Livestock Committee on March 30 and the Senate Local Government Committee.
---
More Good Bills
HB 316 by Representative Buckley prevents foods that are plant-based or created in a laboratory from being labeled as "meat." The House bill was heard in the Public Health Committee on Wednesday, March 17. While the original language was somewhat ambiguous and overbroad, the companion bills (SB 883 and SB 1145) are better written. SB 1145 is scheduled for a Senate committee hearing on Tuesday, March 30.
HB 261 by Representative Murr would implement Country of Origin Labeling (COOL) at the state level for beef and pork.
HB 1259 by Representative Darby provides incentives for rural veterinarians. It was heard by the House Agriculture Committee on 3/25.
Eminent domain reforms: FARFA supports SB 725 / HB 2043, to require the entity taking the land to pay any additional taxes if the taking results in the loss of ag valuation; HB 901 to provide for better evidence-based valuation of a landowner's property value, basic easement terms, and new requirements regarding a special commissioners hearing; HB 2041 to require a condemning entity to disclose to the property owner any and all existing appraisal reports relating to the owner's property at least 3 days before a special commissioners' hearing; HB 448 to allow property owners to file complaints of alleged misconduct against certain entities regulated by the Texas Railroad Commission.
HB 3853 would use the existing electric utility infrastructure to expand access to broadband in rural communities across the state.
HB 2350 by Representative Zwiener would provide financial assistance to political subdivisions from the Texas Water Development Board for nature-based water quality enhancement projects, including the acquisition of real property (such as San Antonio's Edwards Aquifer Protection Program) and the use of nature-based water treatment technologies.
HB 1866 by Eddie Lucio III  would require the Texas Water Development Board to make annual data collected on water usage in the residential, industrial, agricultural, commercial, and institutional sectors publicly available.  Access to that data would support more transparent and appropriate advocacy on water policy.
HB 2225 by Representative Tracy King, allowing the Texas Parks & Wildlife Service to "encourage and facilitate the dedication of water rights" in order to maintain or improve instream flows, water quality, fish and wildlife habitat, and bay and estuary flows. It is vital that we recognize water as a long-term necessity, rather than a short-term commodity, and this bill helps protect this vital resource.
HB 1276 by Representative Tan Parker would allow restaurants to sell grocery items (making a pandemic-related waiver into permanent law). 
---
Bills to Oppose or Amend
SB 472 by Senator Kolkhorst and HB 1480 by Representative Cyrier fall into the "need to be amended" category. There are some good provisions, to impose Class A or B misdemeanor penalties on people who cause damage to farms and ranches, such as by setting animals loose. Unfortunately, the bills also include an "Ag gag" provision that makes it a crime to gain "unauthorized control" over materials or documents – a provision aimed at blocking whistleblower activities.
The House bill was heard by the House Agriculture Committee on Thursday, March 18.  Despite a positive response to FARFA's comments, the committee unanimously approved the bill on 3/25 without amendments.  Discussions of possible amendments are continuing.
HB 2730 makes various changes to the eminent domain process, but in reality does very little to help landowners.  It is essentially a distraction from the real reforms, presumably pushed by the oil industry that wants to keep its ability to abuse the eminent domain process. 
---
Bills of Interest That We're Watching and Analyzing
HB 365 by Representative Murr limits liability for participants in a "farm animal activity" if the damage or injury "results from the dangers or conditions that are an inherent risk of farm animals, a farm animal activity, showing of an animal … or raising or handling livestock on a farm." HB 1078 by Landgraf is a narrower bill that also provides liability protection for farmers if an employee is injured while working with livestock.
SB 152, HB 662, and HB 668 are all major groundwater bills that have multiple provisions and are likely to have yet more added to them. FARFA will be active in testifying to improve them. 
HB 966 by Representative Burns would amend the current law that automatically awards attorneys' fees to local Groundwater Conservation Districts (GCDs) if they prevail in a lawsuit. There are both pros and cons to this, which we are discussing with legislators and allies.
HB 1733 by Representative Krause would provide insurance tax credits for investments that support agriculture and rural development. The concept is interesting, and we need to dive more deeply into the details.
SB 358 by Senator Miles and HB 209 by Representative Thierry provides a franchise tax credit for entities that establish a grocery store or healthy corner store in a food desert.  HB 209 was heard in the Ways & Means Committee on 3/22.
HB 543 by Representative White address local regulation of "working animals," including livestock guardian dogs.
HB 952 by Representative Raymond provides for agricultural valuation of land immediately (rather than after 5 years) if the land is bought by a neighboring landowner who has agricultural valuation on their existing parcel.  Similarly, HB 1469 by Representative Hefner addresses "open space valuation" on land sales between family members.
HB 1078 by Representative Landgraf creates liability protections for farm animal activities.
HB1733 by Representative Krause provides insurance tax credits for supporting agricultural and rural development.
SB 634 by Senator Kolkhorst creates confidentiality protection for landowners working with state agencies on managing invasive plants and animals.
HB2089 by Representative Burrows and SB 731 by Senator Perry establish a program for universities to conduct research on plant pests and diseases under grants from TDA.
SB 705 by Senator Lucio is the "sunset bill" for the TAHC, which regulates all poultry and livestock animals. The bill makes some good changes to how the agency functions, in particular adding formal advisory groups to replace the informal, "good-old-boy" approach to working groups that the agency traditionally has used. This was one of the key issues that FARFA raised with the Sunset Commission staff, and we are glad to see the bill provisions! Unfortunately, the Sunset bill does not include the changes to the TAHC Commission that we also urged, in order to address conflicts of interest and provide for more representation for all affected animal owners in the state. We will continue to work for those changes.
HB 2213 would allow meat from exotic animals processed in custom slaughterhouses to be donated to food banks;