November 10-11, 2014 | Barr Mansion
10463 Sprinkle Road, Austin, TX 78754
The local food movement is growing by leaps and bounds, but so is the opposition to it. From local zoning conflicts to burdensome state and federal regulations, we need more people across the country — both farmers and consumers — to speak up!
Farm and Ranch Freedom Alliance (FARFA) is offering a two-day Citizen Activism Workshop to help you learn how to be effective in speaking up on the issues that matter to you, whether it's as part of a larger group like FARFA or leading the charge at the local level. The knowledge and information you will gain will help you make good use of your valuable time and have a greater impact.
Do you care about what's happening with our food system, but you're not sure where to start?
Ever wondered which elected official you needed to call to take action on an issue or what to say to the person on the other end of the phone line when you do call?
Already done some activism work and want to learn more about how to be really effective and make a significant impact?
If any of these describe you, then check out the Farm and Ranch Freedom Alliance's two-day intensive training on how to be an effective citizen activist!
Our system only works when people become involved. And every person counts. FARFA regularly lobbies at both the state and federal level, and an essential part of our mission is providing educational resources for people affected by government farm and food policies, empowering them to speak up on behalf of themselves.
The workshop takes place at the historic Barr Mansion.

Coming from out of town and need a place to stay? We've arranged a special hotel block rate for workshop attendees, and there are other affordable lodging options nearby. See hotel information at the bottom of this web page.
WILL YOU HELP US SPREAD THE WORD? Click here to download a flyer to print and share with others in your community! We can also mail you flyers; please contact info@farmandranchfreedom.org to request a packet.

WORKSHOP AGENDA
Day 1:
Developing your goals
Finding allies and creating coalitions
Creating and promoting your message
Day 2:
Identifying the right people at various levels (city council, state legislators, or Congressmen)
Meeting with your elected officials
Developing effective tools and strategies

Seating is limited for this workshop so that we can provide personalized attention to all attendees. We want to ensure everyone gets the maximum benefit from the experience and that the workshop meets their goals for their activism work.

REGISTRATION
$40 for both days.
Online registration has closed.

If you would like to register, please email Judith@FarmAndRanchFreedom.org to inquire about availability.  We may be able to accommodate a few more people, but lunch will be on your own.
WORKSHOP PRESENTERS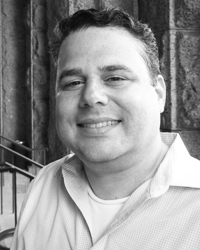 STEVE BRUNO has over 15 years worth of experience working in and around the Texas Capitol. Steve has served as Legislative Director for a State Representative, Assistant Clerk for the House Ways and Means Committee, and Chief Clerk for the House Environmental Committee. For the past three sessions, Steve served as the Government relations officer for the Texas Department of Licensing and Regulation. Throughout his career Steve has established himself as a "go-to" resource for writing bills and amendments, preparing talking points and bill analyses, understanding and explaining parliamentary rules and procedure, and translating statues and administrative rules into plain, understandable language.
In addition to his work at the Texas Capitol, Steve has taught classes on the legislative process and lobbying at his alma mater, St. Edward's University in Austin.  In 2001, Steve earned a Master's in Public Affairs from the LBJ School of Public Affairs at the University of Texas at Austin, focusing his policy studies on the areas of affordable housing and the Texas State budget.
---
BRIAN CUMMINGS: With 30-plus years of experience in both corporate and agency public relations, Brian Cummings has extensive experience in designing and managing integrated communications programs for a variety of organizations—from start-ups to Fortune 500 companies. He has served as general manager, CEO or owner of several public relations entities — the Pittsburgh office of Burson-Marsteller, Publicis Public Relations (formerly Bloom Public Relations) in Dallas, and Cummings McGlone & Associates. He has significant experience in the food and healthcare industries including award-winning work for a wide variety of consumer products and services.
His interest in food and sustainable agriculture led to the formation in 2007 of Eat Green LLC which operates EatGreenDFW.com, the leading source of news and information in North Texas about sustainably produced food. Brian is a past chairman and member of the board of directors of the American Heart Association Dallas Division. While at Bloom/Publicis, he also served as treasurer and later chairman of The Worldcom Public Relations Group. He holds a B.A. in Journalism from Duquesne University.
---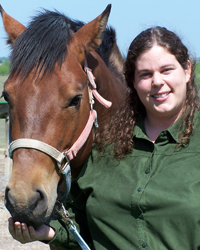 JUDITH McGEARY is an attorney, farmer, and activist. She has a B.S. in Biology from Stanford and a J.D. from the University of Texas at Austin. Following a clerkship with the Fifth Circuit Court of Appeals, she practiced as an attorney in administrative law and litigation. After seeing how government regulations benefit industrial agriculture at the expense of family farms, she left her legal practice to form the Farm and Ranch Freedom Alliance in 2006.
Since then, Judith has spearheaded national coalitions fighting to stop the National Animal Identification System and to protect local foods.  She also serves as a representative for small and diversified farms as vice chair of the USDA Secretary's Advisory Committee on Animal Health.



---
HOTEL
We arranged for a block of rooms at the Sleep Inn & Suites Austin – Northeast (8410 Highway 290 East, Austin, TX 78724, 1.9 miles from Barr Mansion) at a rate of $85/night (not including taxes).
Call (512) 524-5400 to make your reservation and be sure to mention Farm and Ranch Freedom Alliance to get the special rate.
An alternative hotel option is the Red Roof Austin North (3 miles from Barr Mansion) at a rate of $52.49/night, located at 8210 North IH 35, Austin, TX 78753. To make reservations, call (512) 835-2200.